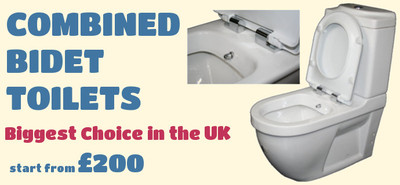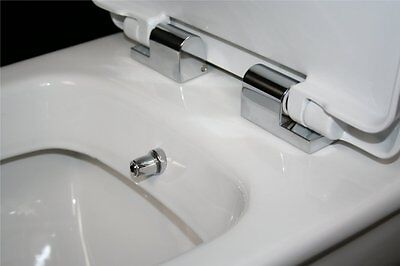 WAHT IS COMBINED BIDET TOILET?
It is also known Turkish toilet, where a bidet nozzle embedded in toilet pan which controlled by on/off tap. A nozzle will be visible inside pan rim and can be adjusted to change water direction. It jets water and pressure controlled by manually from on/off tap. On/Off tap can be mounted where ever is more convenient by user, but not on a ceramic pan. It can be exposed fitting where pipe connection is visible or concealed fitting where all pipe works are hidden behind wall or unit. You can also have a thermostatic valve installed to have warmer water in bidet function which can be found quite pleasing during cold winter season. The thermostatic valve can be fitted between main cold & hot water and on/off tap.
Combined bidet toilets have many advantages
It is more hygienic than ordinary toilets
It saves space combining bidet and toilet in one unit
It saves money
It is more pleasure to use, gives you freshness
It comes in many different design and models, as we do offer widest choice in the UK, you can find it in our
Ebay Shop
.
Types are;
Close Couple Models ( where cistern sits on a pan)
Wall Hung Models ( where pan hangs on wall )
Back to Wall Models ( where pan sits against the wall or unit and cistern is hidden)