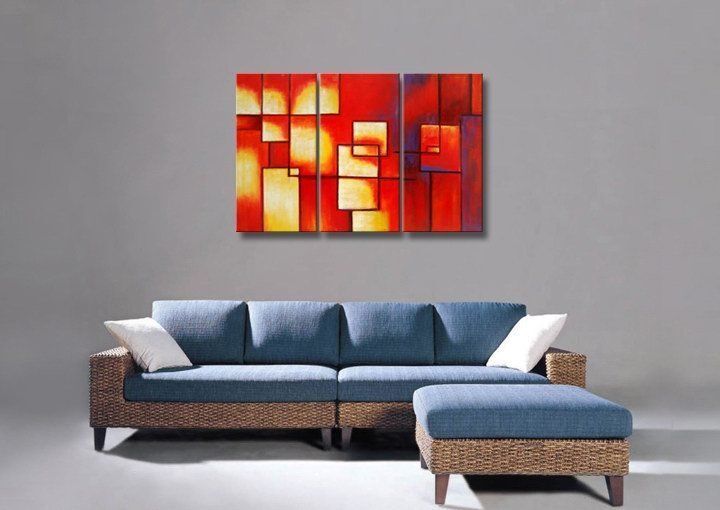 Abstract oil paintings tend to be more conceptual and expressive in design. Therefore, artists may exaggerate or simplify the form of their subject through a series of brushstrokes. Whether searching for an oil painting from a renowned artist or an amateur painter, these canvas works of art make an impressive addition to any household.
Oil Painting Supports
Abstract oil paintings were traditionally mounted on linen. However, due to the high cost of production, more modern abstract oil paintings are now mounted on cotton before being placed in a wooden frame, also referred to as a stretcher. Some abstract oil paintings are sold off the support; these paintings must be remounted onto a stretcher prior to display. During the mounting process, the oil painting is extended across the four corners of the stretcher. Besides stretchers, framed abstract oil paintings may come in a glass frame.
Hand-painted vs. Giclée

Hand-painted abstract oil paintings are genuine works of art. These oil paintings on canvas are one-of-a-kind and demonstrate the imperfections of the artist. Conversely, giclées, or high resolution digital reproductions, are images created on a six-colour inkjet printer. These machine painted pictures can be printed on various surfaces, such as canvas, watercolour paper, or other media, and often present a crisper image than original works. The choice between the two is merely a matter of personal preference. While many collectors opt for hand-painted pieces, those buying canvas wall art for purely decorative purposes should consider more affordable giclées.
Stretched vs. Unstretched
Stretched abstract oil paintings are sold ready for display. On the other hand, unstretched abstract oil paintings must be mounted to a piece of cotton, a stretcher, or inside a frame, prior to hanging. Although these canvas pictures ultimately require more work, art collectors often prefer them. Many sellers prefer to post abstract oil paintings unstretched to avoid damaging the artwork.
Proof of Authenticity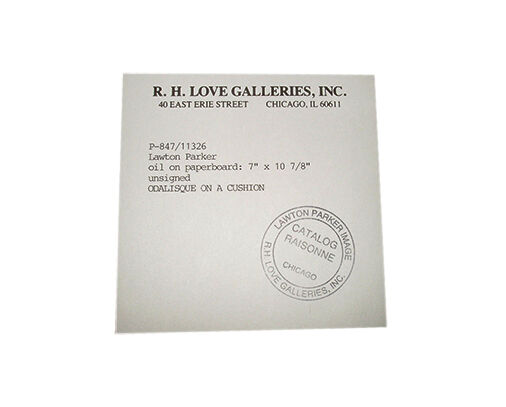 Proof of authenticity generally comes in the form of provenance, or a document that details past ownership and condition of the canvas painting as well as locations of display.
Size and Decor
Consider the size of the abstract oil painting in relation to wall space when shopping. Before buying a large oil painting, make sure both the height and width are proportionate to the area of intended placement. Similarly, buyers should also take into account the style and colour scheme of their home. Besides being to your tastes, the abstract oil painting should complement surrounding artworks, furniture, and other room decor.