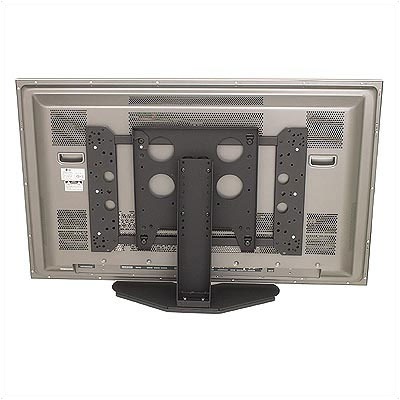 A plasma television is a wonderful way for individuals in a business or home to enjoy quality display and performance while watching anything from TV serials to new movies on DVD. Many individuals with plasma TVs like the idea of hanging the plasma screen on a wall or other flat surface. This process can enhance the viewing experience, providing more viewing angles and streamlining the look and atmosphere of a room.
Before beginning such a project, however, it is important for consumers to understand what exactly is involved in mounting a plasma television. Consumers who wish to mount a TV on a wall should have a good idea of the accessories and tools involved and understand the different types of television mounts available on the market. It is also a good idea for the consumer to be familiar with utilising the online auction site eBay to find and purchase the items required for hanging a plasma screen.
Tools and Accessories Needed to Hang a Plasma Screen
There are two main techniques for hanging a plasma screen on a wall, each requiring a slightly different set of tools and accessories. An easy way to mount a plasma on a surface is to wall mount it and leave the cables exposed. A more complicated technique is to wall mount the plasma and then route the audio-video cables through the wall, keeping them hidden from view and streamlining the look of the entertainment space. While routing the cables through the wall requires a special set of accessories and tools, both projects share a basic set of tools which help in hanging the television properly and in a straight line.
Basic Accessories to Hang a Plasma Screen Plumb
Hanging a plasma screen in a straight line, or "plumb", involves some basic accessories which guide the process and ensure that an individual does not need to guess whether a screen is hung in a straight line. The following table lists each item along with a description of its purpose in the project.
| Tool or Accessory | Purpose |
| --- | --- |
| Lead pencil | Used to mark mounting spots and plumb lines on the wall without creating a permanent mark or damaging the wall. |
| | A scanning device used to find the secure frame within the wall onto which a plasma screen can be mounted. |
| | Used to measure several factors, including the screen size and the height of the television's placement on the wall. |
| Spirit Level or Plumb Bob | Used to ensure that the plasma screen is hung in a straight line. |
| Drill and Drill Bits | Used to create the holes into which the mount can be screwed. |
The basic set of tools in this chart should be supplemented by a more specific set which relates to the type of mount involved. With regards to these basic tools, it is important to note that some stud finders can come with a plumb built in, allowing consumers to get the power of two tools in one.
Tools for Rerouting Cables when Hanging a Plasma Screen
The process of rerouting cables behind a wall is more complicated than mounting the television and requires a more complex set of accessories. Individuals hoping to undertake such a project should have a basic DYI skill set in place and have an understanding of skills such as installing new light fixtures, patching and repairing drywall, and touching up paint.
The general accessories needed for this type of endeavour include a drywall saw, a utility knife, and electrical tape. Additionally, fish tape or draw wire is required, which allows an individual to guide and feed a cable through the recess in a wall.
Mount-specific Tools for Hanging a Plasma Screen
Since mounts and the hardware associated with them vary, consumers may need a different set of mount-specific tools depending on the nature of the project. In general, a screwdriver with a changeable bit is a good idea to have on hand along with a socket and ratchet set.
The specific tools needed is typically informed by the type of mount involved. Before selecting and purchasing the hardware and tools needed for a mount, consumers should familiarise themselves with the different styles of mounts available for plasmas. They should then settle on the style of mount they want so that they can select the proper tools based on that mount's instructional manual.
Types of Television Wall Mounts
Wall mounts vary greatly in terms of design. Some provide a static way to hang a television, while others can provide any one of several adjustment and positioning choices.
Flat or Fixed Mount
A flat mount television mount, sometimes called a fixed mount, hangs a television very close to the wall in a static position, creating a streamlined and minimalistic look. This choice works well with plasma televisions since they have wide horizontal and vertical viewing angles and do not need to be repositioned for ideal viewing as much as other types of televisions.
Tilt Mount
Tilt mounts hang a television about 6 cm away from the wall and feature a design that allows a television to tilt down a bit toward the floor. This facilitates hanging a plasma television in high spots, such as above a mantle, and also helps with the light glare issues that can sometimes interfere with watching a plasma television.
Tilt/Swivel Mount
Tilt/Swivel mounts allow a television to tilt up and down and also swivel back and forth. This allows for ideal viewing from any spot in a room and is a good choice for individuals who do not always watch the plasma from the same location in a room.
Cantilevered Mount
A cantilevered mount for a television combines the tilt and swivel features with the ability to extend forward or back. A jointed arm folds in and out, allowing the plasma screen to push out several centimetres into a space or fold back neatly against the wall. This type of mount provides a highly dynamic range of motion for a television.
Selecting the Mount Based on the VESA Size of a Plasma Screen
Plasma mounts are based on an industry standard known as VESA dimensions. VESA standards define the element placed on the back of a plasma which makes it compatible with mounting. If a consumer does not know the VESA size of his or her plasma, it can be easily measured using a measuring tape.
The television should be placed face down on a blanket on the floor, and a measuring tape should be used to measure both the horizontal and vertical distances between the mounting holes on the back of the television. The majority of mounts are either 70 mm by 70 mm, 100 mm by 100 mm, 200 mm by 200 mm, or 400 mm by 400 mm. Mounts are also sold based on the size of the screen, which is the diagonal length of the screen in inches. Common sizes are 32 inches, 42 inches, and 50 inches.
Buying Tools from eBay to Hang a Plasma Screen
As an aggregator site, eBay is a very useful source for purchasing the accessories and tools needed for hanging a plasma, as well as finding a television mount of any kind. The site has been designed with a helpful search interface which can be found on any of the pages on the site. By simply entering a relevant search term, such as "tilt television mount" or "stud finder", a consumer can quickly find listings related to the tools needed for hanging a plasma TV. The advanced search options offered by the site can also be of use, allowing a consumer to find more specific items based on parameters such as price range, location, and type of seller.
The purchasing process on eBay can be facilitated by taking the time to get to know the sellers on the site. When reviewing relevant listings related to your search, click on a seller's name from the listing's page. This takes you to the seller's page where you can view past auctions and the feedback that other customers have submitted. Reviewing a seller can ensure that you receive the product you want in a timely manner.
Conclusion
Hanging a plasma television can be an easy process when done correctly with the proper tools and accessories. While a general set of tools and accessories work with any type of mounting project, the consumer must also determine the desired style of mount and then find the mount-specific tools and accessories necessary for the project. The selection of a mount is also related to the size of a plasma screen, so the consumer should take the time to measure the screen and match it to a correct mount.
Finding and purchasing any of the required tools and accessories to hang a plasma screen is greatly facilitated by the online auction site eBay, which aggregates all of these items in one location. A shopper can run a search to begin finding and reviewing items on the website. By taking a little time to check the quality of sellers associated with relevant listings, a consumer can find the tools, mounts, and accessories needed to successfully hang a plasma screen.