We provide great adult based practical jokes and pranks, however these items could cause offence if your "victim" does not have a good sense of humour. Like any practical joke if your target is easily embarrassed or offended then you should take this into account.
Our adult based practical jokes and pranks mainly consist of Prank Car Magnets Prank Envelopes and Prank Postcards these are great items that can be sent annonomously.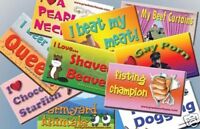 Car magnets can be easily placed on the rear of your targets vehicle, if the magnet you purchase is too large then your victim will spot this very quickly. We have found that a smaller magnet printed in full colour with easy to read text can be read from the vehicle behind and is discreet enough that some victims have driven around for days with these attached.
Ensure that you purchase flexible type magnets as these will not damage paintwork. Never use stickers.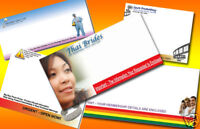 These are most effective when sent to a target's workplace. Make sure the envelopes you send are of a high quality and printed in full colour. Do not send these to someone where they will take offence and are unable to take a joke!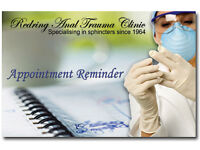 Similar to envelopes, try to purchase "oversized" envelopes with high quality colour printing. These will get everybody in the office talking or if you send to someones home address they will never be able to look the postman in the eye again.
Timing:
Please ensure that your victim has a sense of humour and be sure that they do not have any problems at home or work which may render these jokes inappropriate. Plan your prank well, choose the victim well and have a great laugh.