Choosing a sofa can be confusing. With so many materials, designs, shapes, and sizes, it is difficult to narrow down which sofa is right for your needs. Since fabric sofas have many advantages over leather sofas, weigh these considerations, and then purchase the perfect fabric sofa for your home.
Easy Care and Maintenance
The great part of owning fabric sofas is that they are typically easy to keep clean and are durable. Microfibre sofas are even water-resistant. Mild shampoo is useful for everyday spots, spills, and stains, and fabric sofas revive with a deep steam cleaning from time to time. Vacuum pet hair from fabric sofas using a handheld vacuum or hose attachment, and use a spray of vinegar or fabric freshener to keep fabric sofas smelling nice and fresh. Fabric sofas last for years if maintained, and they are easy to repair if there is a scratch or hole, simply sew it together or patch it. Unlike leather furniture, which is difficult to keep clean and even harder to repair, fabric sofas are a cinch to keep spot-free and in fabulous shape.
Unbeatable Comfort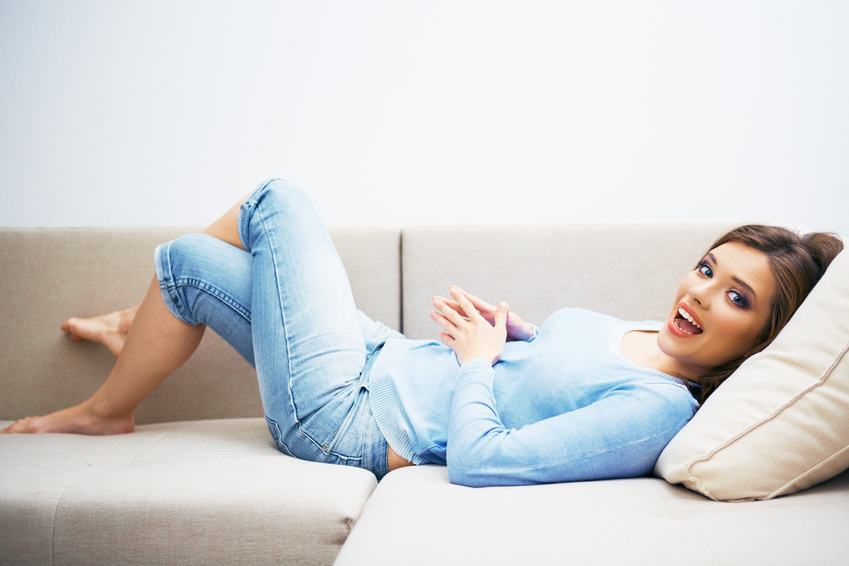 There is just something about sinking into an overstuffed fabric sofa that is unlike any other fabric, such as vinyl or leather. While leather sofas are sometimes sticky, too cold, or too hot, fabric always feels good, and the material is often softer and cosier than harder, firmer fabrics. There are many types and textures of fabric sofas, including wool, chenille, velvet, microfibre, and linen, providing many options for making your family room comfortable, soothing, and relaxing.
Affordability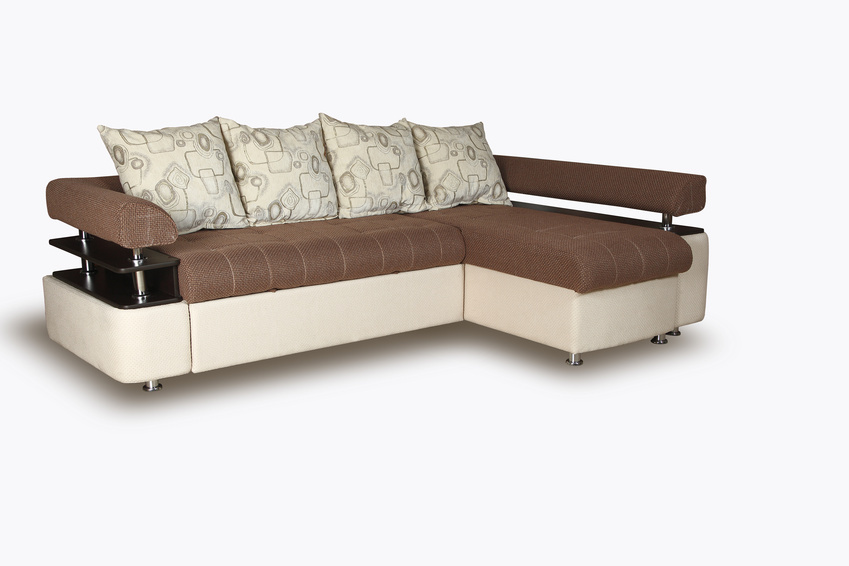 For buyers on a budget, fabric sofas are simply more affordable than higher-end leather or suede sofas. Fabric sofas offer more budget flexibility, and you can purchase larger pieces for a less expensive price, such as sectionals, chaise lounges, corner sofas, and even matching chairs, for a fraction of the price of one leather piece. Furnishing an entire room with fabric pieces is cost efficient.
Endless Style Options
Fabric sofas provide many design choices that other fabrics may not offer. Choose sofas that have graphic or geometric prints, tartan sofas, floral prints, or solid colours. There are several shades to choose from including subtle neutrals like cream and yellow, or bolder, more interesting choices like purple, orange, fuchsia, or green. Choose a fabric sofa that blends in with your existing decor. When you get tired of the pattern, reupholster it with a new fabric, or simply add a sofa cover to change the look from time to time. Fabric sofas are customisable, and you can match your sofa to your curtains or other pieces in the room for an elegant, polished look. Choices are limited with leather and other types of sofas, and you do not have as much style flexibility.