A Dyson DC07 is a good choice if you need a vacuum cleaner. The DC07 features a unique, colourful body, an adjustable and reversible cleaning wand, and a clear dust canister. There are several advantages to owning a Dyson DC07 that you should consider when comparing the DC07 with other vacuum cleaner models.
The Dyson DC07 is Bagless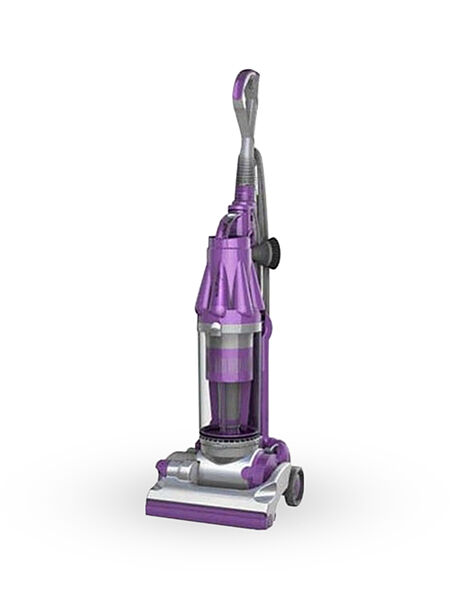 Probably one of the best things about the Dyson DC07 is its bagless design. Bagless vacuum cleaners such as the Dyson feature large plastic canisters that hold the dirt and waste that the machine collects from floors and carpets. When the canister is full, you can simply remove it, empty it into a waste bin, and replace it. The Dyson DC07 needs no replacement bags, which can be quite expensive, especially if you have pets and you need to vacuum very often. The bagless canister design is also more eco-friendly than that of a vacuum that uses disposable bags, which is another plus for the DC07.
The Dyson DC07 Features Multiple Attachments
Many vacuum cleaners only come with one or two attachments, but not the Dyson DC07. The DC07 features a long hose, a hard floor cleaning tool, a stubborn dirt brush, a flexi crevice tool, a low-reach floor tool, a carpet cleaning kit, a mini turbine head, a soft dusting brush for shelves, and a mattress tool. The reversible brush changes direction with the click of a button, and a twist, allowing you to modify the angle of the attachments. The result is that you can clean a lot more with your Dyson DC07 than with an average vacuum cleaner. More attachments make the DC07 more versatile, making it more valuable to you.
The Dyson DC07 is Fun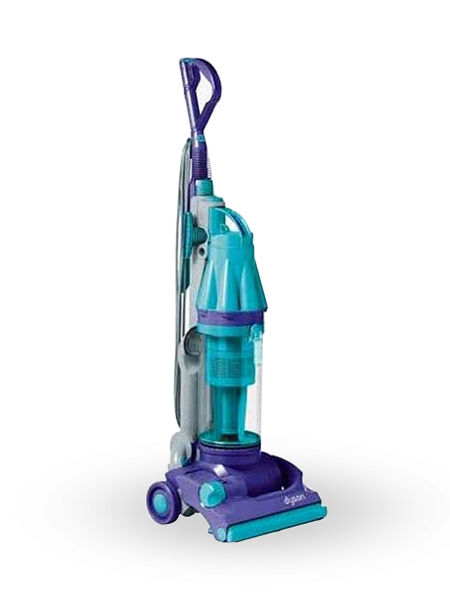 While most vacuum cleaners come in one or two boring colours such as grey or white, the Dyson DC07 is a bit more fun. Each vacuum comes in bright colours, with purple, turquoise, blue, orange, and red all available options. While colour might not make up your mind, it does make the vacuum a little less ordinary.
The Dyson DC07 is Great for Stairs
Most upright vacuum cleaners are good with stairs, but the Dyson DC07 features a special tool, and a multi-part adjustable hose and nozzle that make it great for stairs. The vacuum is also a good size for placing on standard size stairs, meaning that you can carry it up the stairs with you as you vacuum. The reversible wand tool helps you clean narrow spaces and corners, and the various tools make it easy to clean different parts of stairs, such as hardwood and carpeted areas.