The use of electric soldering irons is common in the world of electronics and jewellery making. Butane or gas soldering irons, on the other hand, tend to find use in plumbing. Using the former soldering iron type requires little in the form of skill, and simple instructions suffice to get most people started.
Varying Wattage and Temperature
Electric soldering irons come in different wattages suited for different projects. While a soldering iron with a high wattage, such as 80, does not necessarily translate into hotter temperatures, it is more resistant to heat loss and allows users to accomplish more difficult projects. Some electric soldering irons allow users to tweak temperature settings, and this enables them to use the same machine for small and large projects alike.
Different Tip Sizes and Shapes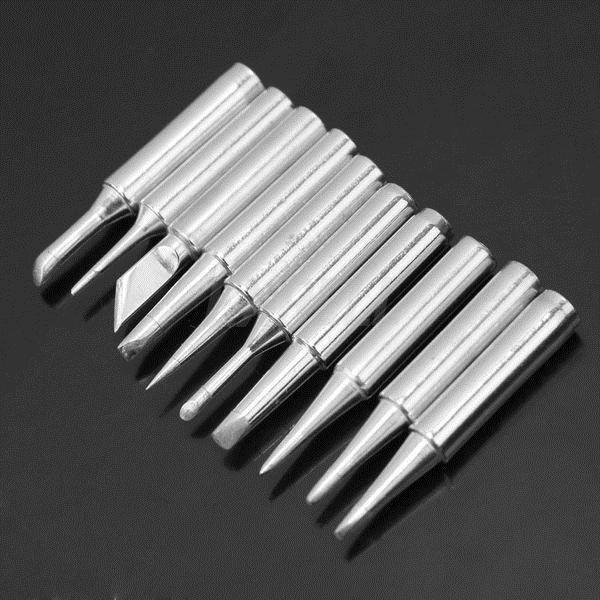 Different soldering iron tips allow users to work with different kinds of jobs, and these tips come in various shapes and sizes. While personal preference plays a key role, the idea is to get as much contact as possible between the two surfaces. Spade and chisel tips offer increased surface area and hold soldering material more readily in comparison to conical tips. Even when it comes to surface-mount fine-pitch soldering, flat-end tips with electric irons are ideal.
Advantages over Gas Soldering Irons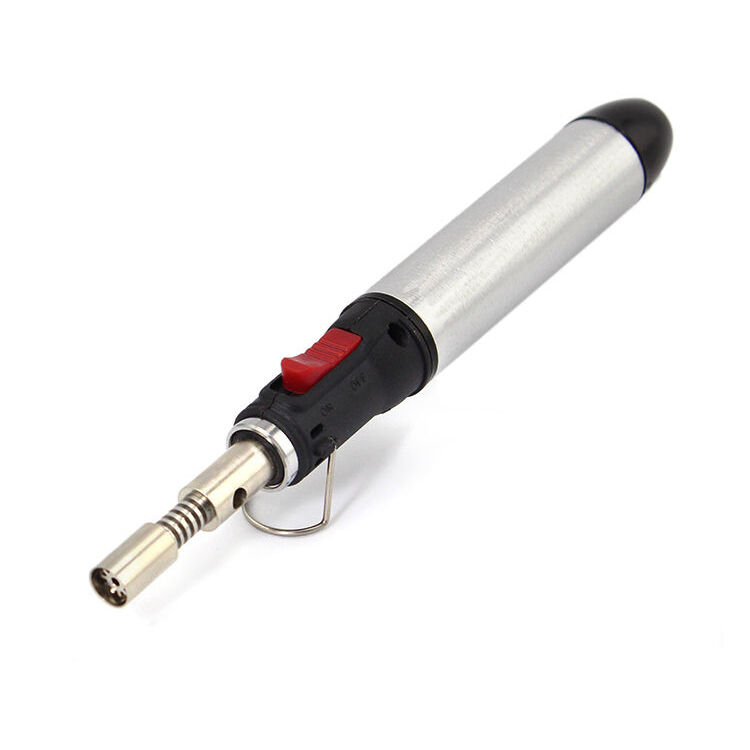 Electric soldering irons, as opposed to butane or gas soldering irons, can easily maintain constant heat levels, ensuring that users do not end up burning surfaces they work with. The availability of different kinds of solder tips ensures more accuracy, because typical gas powered irons offer little in the form of finesse. In addition, when you look for electric alternatives, the availability of different wattage and heat setting options is a definite plus, given that these offer increased versatility.
Advantages over Soldering Guns
Almost all soldering irons are smaller and lighter than soldering guns, making them much easier to work with, and people who wish to work on small jobs can limit to buying lightweight soldering irons. Lighter weight of soldering irons minimises the possibility of work related strain, whereas heavier soldering guns can affect effectiveness adversely. The ability to use multiple tips is common with soldering irons, and not so much with guns, thereby again, giving users the ability to accomplish multiple tasks. Since solder irons tend to retain heat for longer, users do not have to keep turning them on and off repeatedly. Besides, they offer smoother workflow and can result in jobs completing faster. In addition, copper wire loops used in guns require periodical replacement because they dissolve with use, and this adds to the overall time it takes to complete a job.