Some people consider a well-made bed as the singular most attractive placement in any bedroom, and selective bed linen is absolutely essential in achieving this effect. Fitted sheets are readily available on the market in many fabric, colours, sizes, and thread counts. These sheets, when fitted correctly, leave the bed with a smooth, flat surface. Apart from making your bed looks good, there are many advantages in using fitted sheets.
What are Fitted Sheets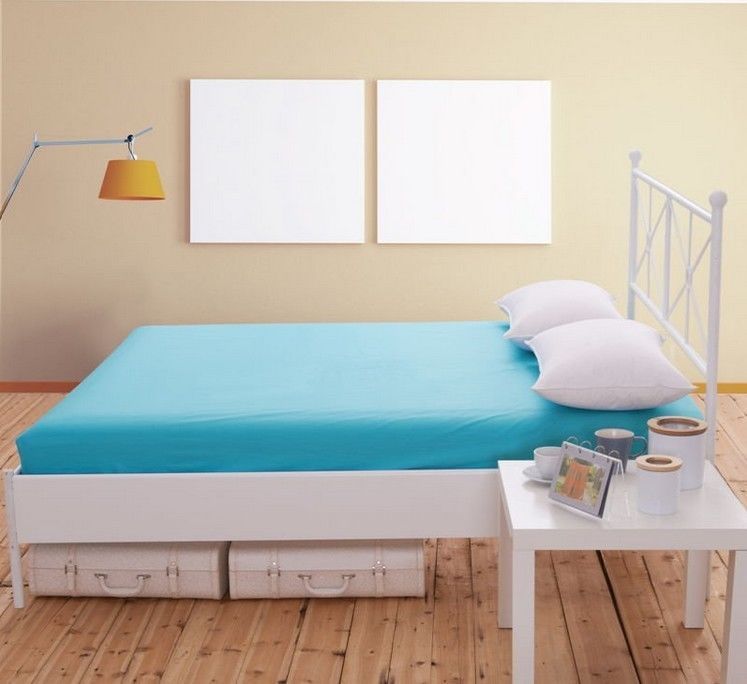 Fitted sheets are specifically made to cover the mattress on a bed. This is the first sheet applied when making a bed and it is the one people generally lie on when they sleep. They fit the contours of the mattress and leave a smooth unruffled surface. They usually have elastic either stitched on or running inside the hem of the borders. The corners are cut and sewn so that there is no extra linen left hanging. Some are made deep and even extra deep for thick mattresses.
Fitted Sheet as a Protective Covering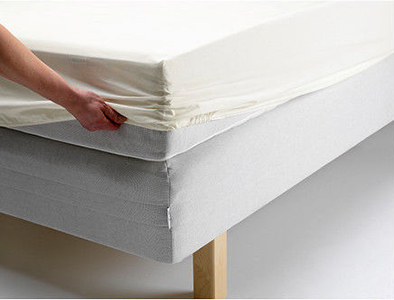 In order to maintain and preserve the appearance of the mattress, a covering is absolutely necessary. Night sweats, hair dyes, body oils can ruin the surface of any mattress. Covering this article with the right size fitted sheet will help to protect the mattress from these damages. Sizes include double fitted sheets, queen size, king size, single fitted sheets, and even cot bed fitted sheets.
Fitted Sheet for Neatness
Due to the fact that fitted sheets are usually made with elastic in or around its borders, they rarely slip. The elastic is attached to pull in the borders so they fit snugly and yet have enough stretchability to fit the base of the mattress. Once the bed is made with the correct sized sheet, fitted sheets stay in place until removed.
Fitted Sheets for Comfort and Safety
Many sleepers find it uncomfortable to sleep if the bed is rumpled.The application of a suitable fitted sheet will solve this problem. There are no hanging edges to pose the danger of tripping and falling. Likewise, due to the firm fit, restless sleepers, and small children in particular, will not be in danger of suffocation while twisting and turning in their beds. It will maintain an almost smooth finish constantly.
Fitted Sheets for Saving Time and Energy
Applying a fitted sheet takes less time than using a flat sheet to cover your bed. Owing to its construction, the corners are already pre-shaped to fit the size mattress, negating the need to fold and adjust. The elastic holds the corners in place while the borders are being set. Another advantage is that there is no danger of strain from lifting a heavy mattress. Fitted sheet edges can be tucked neatly under the mattress with very little effort. There is also no difficulty in getting the fitted sheet of choice. They can be found in a full set with a top sheet and pillowcases or by themselves.