Chopping fruits and vegetables, putting them into portable containers, and trying to get kids to eat them is so time consuming; why not drink your vitamins, instead? Drinking fresh juices has many health benefits, and fresh juice is delicious and lower calorie. Purchase a juice machine on eBay and consider the many advantages of juicing.
Health Benefits

Juicing fruits and vegetables gives you the same nutrients and health benefits of eating them, but it is quicker and more convenient. Fresh juice is a natural way to get energy, and it is healthier than purchasing juices from the supermarket which have added ingredients like sugar. Also, store-bought juices lose nutrients as they sit, but consuming fresh fruits immediately preserves the benefits, for optimal health. According to filmmaker and wellness expert Joe Cross, fresh fruits and vegetables heighten your immune system, boost your metabolism, protect your from a host of diseases like heart disease, and improve your digestive tract. A glass of tasty juice is an easy way to get nutrition from produce you do not enjoy eating, and still get the benefits.
Variety and Customisation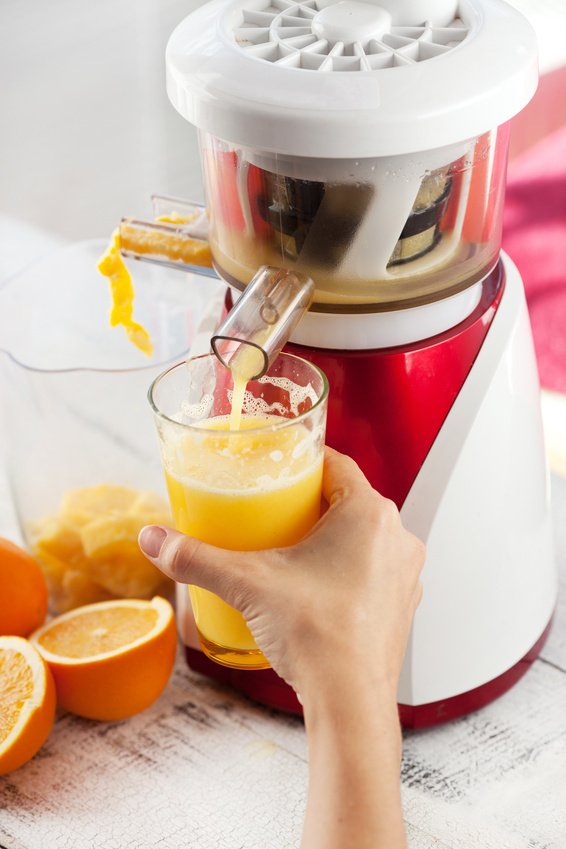 The supermarket may not carry your favourite type of juice, or you may enjoy your own cocktail including your favourite fruits and greens. Using a juicer allows you to create and customise your own juice drinks just the way you like them, and add a wide variety of fruits and vegetables and other ingredients to your diet that you may not often get. Using a juicer is also a great way to get children interested in drinking fresh juice, and making sweet, savoury mixtures like apple strawberry banana or carrot banana, which gives them the vitamins they need, especially if they are finicky eaters. Using a juice machine in your own kitchen lets you experiment with different foods until you find the perfect combinations you love. You can add as many fruits and vegetables as you like, and may even consume almost your whole daily requirement in one big glass.
Saving Money
Though a juice machine is an investment, they pay for themselves quickly, especially if you frequently purchase juice at the supermarket. Juicers are versatile and eliminate the need for other appliances like ice cream makers, because a good juicer makes ice cream and fruit sorbet, fresh nut milk like almond milk, soup, baby food, peanut butter, and even pasta, if the juicer has an additional pasta attachment. Some popular juicers include the Philips Avance Juicer, the Moulinex Juice Master, and the Kenwood Centrifugal Juicer. For a juicer that does it all, try the Samson 6-in-1, which also grinds spices and makes jelly, or the Omega Vert, which easily juices even hard fruits and greens in seconds.