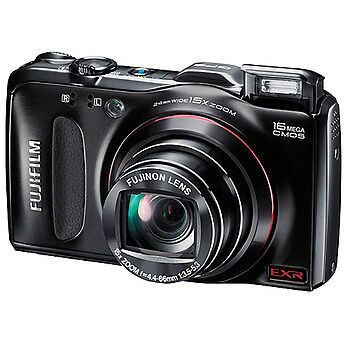 Digital camera come in so many different forms that photographers can generally pay as much or as little as they like for their equipment. Many believe that digital cameras, or at least good digital cameras, are costly, and while some are, others are remarkably affordable, especially for those who know what to look for and where to search.
How to Buy a Good Digital Camera at an Affordable Cost
Photographers looking to buy an affordable digital camera should take into account the different aspects, features, and functions of the cameras available in the UK and decide what is and what is not important to them. In some cases, many photographers, especially amateurs, will find they have everything they need in a basic, cost effective compact camera. However, those who want something more, such as a high powered optical zoom lens, should not have to compromise on quality due to cost. If a specific camera has features that take it out of the budget, consider expanding the search outside of the traditional camera and electronics shops. Look online and consider used cameras in good condition. Photographers could get the camera of their dreams for an affordable price. If you're feeling adventurous you could consider a GoPro camera. These can even be attached to drones for a truly unique experience.
Choosing an Affordable Digital Camera
It is very tempting to assume that the higher the price tag, the better the camera, and while sometimes this is the case, such as in terms of optical zoom, it is not a hard and fast rule. Manufacturers often market specific and costly features which are not at all essential in producing good-quality images, such as in terms of megapixels. A good digital camera does not have to be expensive.
Type of Digital Camera
There are many different types of digital camera available, with price tags ranging considerably depending on features, specifications, and lenses. When searching for an affordable digital camera, some types are typically more costly than others.
| | |
| --- | --- |
| Compact | The compact camera is the most affordable type. It is generally very simple and easy to use with a point-and-shoot capability. In new condition, these are typically the most affordable digital camera available in the UK. |
| Digital SLR | DSLR cameras are popular with both professional and amateur photographers. They are seen as a modern alternative to traditional large format film cameras and give the photographer a great deal of control. Basic models can be very affordable, but remember that lenses cost extra. |
| Bridge | Bridge cameras are a combination of compact and DSLRs. They offer slightly more control than point-and-shoots, but this control is limited by the lack of interchangeable lenses. The most affordable bridge cameras cost just slightly more than compacts. |
| MILC | A Mirrorless Interchangeable Lens camera is similar to a bridge camera, but does feature the addition of interchangeable lenses for more picture versatility. For this reason, these cameras are generally more expensive, roughly the same as a DSLR. |
| 3D | 3D cameras produce three dimensional images that can be displayed on a 3D enabled television or monitor. Despite using the latest technologies, these cameras can be remarkably affordable if the right model is chosen. |
Digital Camera Megapixels
In basic terms, the more megapixels, the better quality photograph and the higher the price tag. For this reason, many photographers are put off by digital cameras with low megapixels, and pay more for a 'better' model. However, few megapixels does not automatically mean low quality. In fact, greater megapixels are only really required when planning to enlarge pictures.
| | |
| --- | --- |
| Less than 8 | Usually the most affordable option, these cameras are often snubbed due to apparent low quality. However, for those planning to print standard 8 x 10 shots, even just 5 megapixels can do the job nicely. |
| 8 - 9.9 | Another very affordable option, cameras with megapixels between 8 and 9.9 are the most many amateur photographers will need. These cameras are good for printing onto A4. For this size of photograph, higher megapixels is simply overkill. |
| 10-11.9 | The higher the megapixels the higher the quality? Not always. If printing standard size photographs, no larger than A4, the human eye is typically unable to notice the difference at this level compared to pictures from 8 or 9 megapixel cameras. |
| 12-15.9 | Cameras with megapixels up to 15.9 can still be quite affordable options but may not be required. These cameras are good for printing larger photographs or professional-quality work. |
| 16-20 | 16 megapixels is where the price change becomes significant, and these 'higher quality' cameras are not always as affordable when purchased in new condition. If a camera with this number of megapixels is a requirement, consider purchasing a used model. |
| More than 20 | These cameras are the most costly and are typically only a requirement of professionals producing large photographic murals. If this sort of quality is required, cameras can be much more affordable if purchased in a used condition. |
Digital Camera Optical Zoom
Optical zoom is an important aspect to consider if the plan is to take photographs of objects in the distance. The higher the optical zoom, the closer the object can be drawn into the photograph and the less affordable the camera becomes. Photographers looking to keep costs minimal should consider a lower optical zoom, or a used higher zoom camera.
| | |
| --- | --- |
| Less than 3x | These are the most affordable options in terms of cameras with built-in optical zoom, but offer the least versatility. It is perhaps best used when taking wide-angled photographs rather than focusing on a specific point or object. |
| 3-5.9x | Cameras that bring the focal object 3 to 5.9 times closer to the photographer are ideal for taking portraits of people. These cameras are considered to have a moderate zoom and are relatively affordable, even in new condition. |
| 6-9.9x | These cameras are some of the most popular, with a 6 to 9.9 optical zoom level considered to fit most photographer's needs. Zoom is generally very accurate, and cameras in this ballpark tend to have a mid-range price tag. |
| 10-19.9x | Upwards of 10x zoom is necessary when photographing very small objects, especially wildlife such as birds when there is a great deal of surrounding foliage that wants to be cropped from the image. To reduce costs, consider a used model. |
| 20-30x | A 20-30x optical zoom is roughly the equivalent of a 500mm zoom lens on a DSLR. It is considered to be 'super zoom' and is good for using in places where the photographer is unable to get close up, wildlife parks for example. Branded models are surprisingly affordable. |
| More than 30x | Depending on other factors of the camera, one with more than 30 times zoom power is typically going to be one of the most costly options. To reduce costs, consider buying online rather than in a camera store or look for a second hand model. |
How to Keep Costs Affordable
To keep the cost of a digital camera to an absolute minimum, it's important to consider what the most important features of the camera are and not worry about features that would not be utilised to their full potential. For example, if the camera is primarily for taking photographs of landscapes or animals, there is no need to pay extra for face detection, and do not be persuaded to purchase a 3D-enabled camera if there is no means to display the photographs. Features such as smile detection and red eye reduction are redundant for nature photographers and simply not worth the additional cost, and for those taking portraits in a studio, GPS capability is not vital. In terms of equipment, choosing a point-and-shoot camera may limit versatility, but it also eliminates the need to spend more on additional lenses and filters.
Conclusion
Buying an affordable digital camera does not necessarily mean compromising features and quality. What it does mean is taking into account the purpose of the camera and rejecting functions that would be useless for the type of photographs that will be taken. It also means being open minded about the buying process. While it is natural to go directly to an electronics or dedicated camera store, the prices are often not as competitive as those online. Buying a digital camera online, especially through auction websites or purchasing in used condition, means that top end, high-quality cameras can often be bought for a fraction of the recommended retail cost, making a digital photography kit much more affordable.