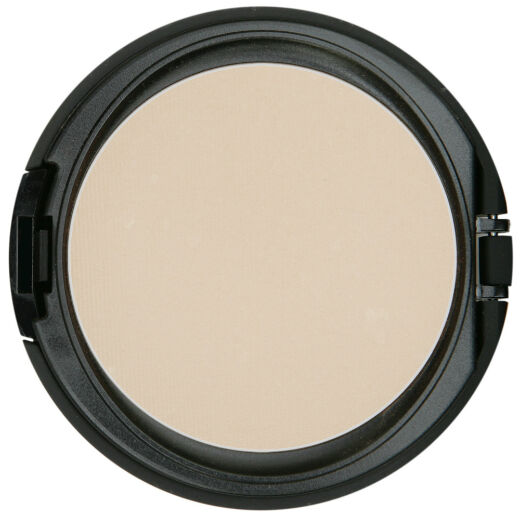 In modern society, makeup has been used by women to enhance their beauty. When used correctly, makeup can draw attention to the features of the face, making it more attractive. Considered to be an one of the basic components of makeup, foundation can conceal or minimise blemishes such as acne, spots, lines, redness, and scars. makeup can also be expensive, especially if women use powder, mascara, eye shadow, eyeliner, lipstick, eyebrow pencil, and other products in addition to foundation.
Women whose beauty budget is limited are usually on the lookout for high-quality, affordable makeup. However, they first need to understand the type of foundation that can complement their skin. A woman must discover a brand that not only works for her face, but also fits within her price range. Once women have found the makeup that is right for them, they can purchase the items in the cosmetic aisle at local drugstores or at the cosmetic counter in a department store. Foundation and other cosmetics are also available online at websites such as eBay.
Understanding the Skin Type
A woman needs to understand her skin type before she can select the right kind of cosmetics for herself. The chart below correlates common skin types with the words that women should look for on the labels of foundation bottles and tubes.
| Skin Type | Words to Look For |
| --- | --- |
| Oily Skin | Oil control, oil-free, mattifying |
| Dry Skin | Moisturising, moisture-rich, hydrating |
| Sensitive Skin | Mineral, gentle, for sensitive skin, hypoallergenic |
| Acne-Prone Skin | Clarifying |
A woman who has a combination of skin types should speak with a makeup expert or image consultant to find out if her skin is considered to be dry or more oily. Determining this can help her select the right kind of foundation. A mineral foundation also works well with most skin types.
Selecting the Foundation
Foundation is also called base, pancake makeup, or liquid makeup. It is the underlying layer that serves as the canvas for the rest of the makeup, including powder and blush. Women should look for foundation that is the right shade for the skin colour, does not cause breakouts or dryness, blends smoothly, and suits the budget.
Colour
Some women may be tempted to try to use makeup to alter their skin's hue. However, foundation is intended to blend in with the existing skin colour. Attempts to darken, lighten, or tan the skin with makeup can result in the skin looking odd. If women do want to give their skin a lightly bronzed appearance, they can use a dusting of bronzer in powder form after they have applied foundation smoothly.
Consistency
Foundation comes in different forms. Liquid foundation is used by the majority of women. Crème foundation, stick foundation, and a combination of powder and crème are also popular.
Liquid foundation is fairly thin and easy to smooth onto skin. The consistency of crème and stick foundations is typically heavier and thicker than that of the liquid type. Women should be careful not to apply too much of foundation since it can be difficult to blend. Crème-to-powder foundation is a dual-acting product that applies as a light cream and dries to a powder-like finish.
Coverage
How much coverage women need from a foundation depends on how clear their skin is. Women with smooth and clear skin can use makeup that provides very light coverage. If women have blotchy skin, acne scars, or other marks on their skin, they may need more coverage. Foundation with more coverage helps to even the overall skin tone and conceal blemishes. The amount of coverage that a particular foundation provides may be indicated by its consistency, or it may be listed on the label.
Sunscreen
Some types of foundation include sunscreen. These foundations usually list the SPF, or sun protection factor, on the label. However, the sunscreen in makeup is diluted and may not be strong enough to provide adequate protection in full sunlight. Women who expect to be outdoors for a long period of time should put on sunscreen before they apply foundation, or skip the foundation altogether.
Testing the Foundation
Testing foundation before purchasing it is advisable, especially if one is on a budget. This prevents one from wasting money on makeup that cannot be used because it does not suit the skin type or colour. Many makeup counters allow women to try different samples. The professionals at the counter can also provide tips and advice for matching and blending foundation.
Women should ideally test makeup on clean skin without any foundation or powder on. They can wear lipstick, eyeshadow, or mascara, since those areas of the face are not part of the foundation test. With the help of the makeup counter staff, one should select colours that look very similar to the skin colour. Foundations with a yellow base tend to work well for many women.
To test foundation, start by applying a single sweep of each type of makeup to the face with a clean finger. The cheek area works well for this part of the test. In most cases, one kind of foundation appears to vanish into the skin. If this happens, the disappearing shade is the nearest match to the buyer's skin tone.
To be certain that the foundation is the right shade, find a window, glass door, or some other source of daylight. Then use a small mirror to inspect the face. The foundation that seemed to disappear under the lights at the makeup counter should still be imperceptible in natural light. If so, then it is the right choice.
Prospective buyers may want to try similar tests with less expensive brands of foundation, such as those found in drugstores. In this case, women may be able to borrow foundation samples from friends who have similar skin tones. They can try each one on the cheek and then do the daylight test. If a specific kind of makeup passes both tests, then a woman should be able to purchase it with confidence, knowing that it works for her.
Finding Affordable Foundation
Many makeup companies produce a range of products, including foundation priced to fit different budgets. Some types of foundation contain finer components and ingredients and are priced at the high end of the price spectrum. Other types of makeup are designed to be effective but do not contain the same quality ingredients. Less expensive foundation may not maintain the desired look as long as the more costly products do, or it may have a slightly less desirable consistency.
Some top brands of makeup that offer inexpensive foundation include Almay, Cover Girl, and L'Oreal. Laura Mercier, Revlon, Bare Escentuals, Chanel, and many other brands also create affordable lines of makeup for the average woman.
One way to afford high-end foundations and other types of expensive makeup is to watch for sales and collect samples. Sometimes, makeup counters offer specials where a purchase is accompanied by a free gift, often a makeup bag or kit containing samples, coupons, and other small incentives. Other stores may offer occasional discounts. When women find sales on the brand and colour of foundation that they like, they should stock up while the price is affordable.
Buying Affordable Foundation on eBay
On a website such as eBay, you can find a variety of foundation products at affordable prices. Type "foundation" into the search bar to get a listing of products available on the website, including many different shades from top brands. You can refine the search by selecting different seller options and shipping options or by choosing the item's location, brand, or price range. You can also do a search in the eBay Shops section of the website, an area that has no auction listings and features a retail environment.
Since foundation is a small and light product, some eBay sellers may supply a makeup bundle or package deal containing multiple items at a low price. Look for listings bearing a Top-rated seller seal, identifying them as belonging to eBay's more reputable merchants. Top-rated sellers receive high ratings from previous customers, and they typically offer fast, professional service and deliver quality products.
If you need more information about a specific foundation for sale on eBay, you can contact the seller by visiting the seller's profile page and clicking on the member's link.
Conclusion
For centuries, individuals have used various types of makeup to change their appearance, enhance their looks, or conform to the society's standards of beauty. Many women use foundation in their makeup routines, in addition to products such as lip colour, mascara, and eye shadow. To get the ideal effect from a foundation, women should aim for light to medium coverage, using their fingers to apply and smooth it. Blending is especially important at the edges of the face, in areas such as the temples, hairline, and jawline. If foundation is correctly chosen, precisely matched, and sufficiently blended, it can work wonders for a woman's skin and overall appearance.
Some foundation from top brands can be very costly. However, there are many ways to find good foundation at low prices. Prospective buyers should adopt strategies such as purchasing foundation online, looking for sales and discounts, and going with inexpensive lines from reputable brands. Thanks to its many sellers and lines of products, a website such as eBay can help a woman find the foundation she is looking for at the right price.