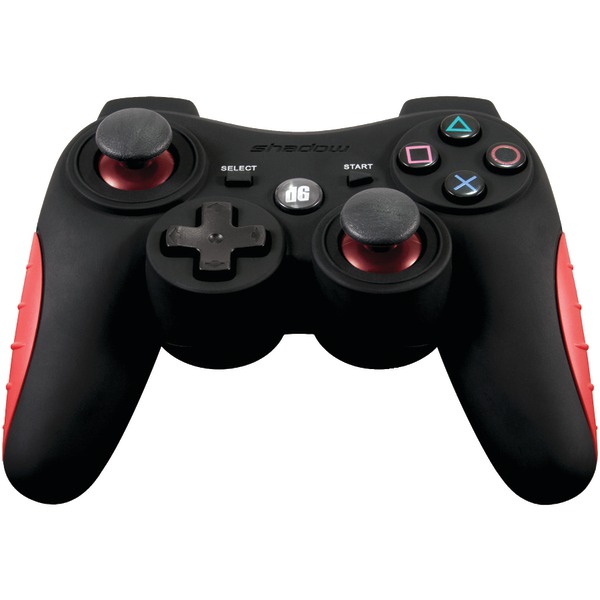 The way video games are played has evolved considerably in the last couple of decades, and when it comes to video game controllers,, buyers now have scores of options from which to choose, as opposed to the humble joysticks and gamepads of yore. Besides, even joysticks and gamepads have seen significant changes, and a number of the high-end models can leave quite a dent in the pocket. The good thing is that buyers continue to have affordable alternatives to search through, just as long as they know what to look for in accordance with their needs.
Video game controllers in today's world comprise of balance boards, bats, golf clubs, boxing gloves, dance mats, fishing rods, guitars, guns, and the like; although, the three most commonly sought after video game controllers remain the joystick, the game pad, and racing wheels. When it comes to looking for affordable video game controllers, buyers can try their luck at brick-and-mortar shops that sell video game peripherals, although online platforms, like eBay,, present them with more options; options that also comprise of used video game controllers.
Buying Affordable Joysticks
In addition be being used with gaming consoles, joysticks are also used to enhance the PC game playing experience, and since different joysticks are known to come with different system requirements, the compatibility aspect needs to be addressed at the very onset. Moving on, the design of any given joystick should be taken into account, and it should come with an ergonomic design that fits well into a user's hand, while also offering buttons placed at suitable locations. Some joysticks are designed to be used by either right- or left- handed persons, and some can be used by both. A number of modern joysticks, even some affordable ones, come with a feature referred to as "force feedback", where the joystick vibrates in a user's hand in accordance to instances taking place as the game progresses.
Some Affordable Joystick Alternatives
Among the most popular affordable video game joystick is the Logitech Extreme 3D Pro,, designed to be used with PCs and Macs alike. This joystick comes with an eight-way rubberised hat switch, a twist handle rudder, and 12 suitably placed buttons. It also offers customisation of buttons, multiple configurations, and printable profiles, offering pretty good overall functionality. Some users, however, cite its short service life as a drawback.
Saitek's Cyborg V.1 Stick,, more affordable than the Logitech Extreme 3D Pro, makes for another alternative that offers acceptable levels of reliability. While it comes with only half the number of buttons found on Logitech's Extreme 3D Pro, it comes with the same number of axes. Thrustmaster's T.Flight Stick X is also a fairly affordable and reliable joystick; however, while it offers a very ergonomic and sturdy design, it is left wanting on the programmable buttons front.
Gamepads
Gamepads,, like joysticks, have been around for just about as long as the video gaming industry itself, and while their use with gaming consoles is commonplace, they can also be used when playing games on computers, PCs, and Macs alike. As a result, compatibility, when buying gamepads, ought to be addressed as well. Modern gamepads are known to offer superior control when playing complicated games, and a number of these come with macro capabilities, wherein a sequence of commands can be pre-fed and executed through the click of a single button.
Gamepads are used to play games ranging across different genres, from action to adventure to fighting to racing; and while they come in varied designs, some features, like the presence of thumbsticks and buttons, essentially remain the same. Gamepads come in different sizes, given that not everybody's hands are of the same size, which is something that should be considered. Some affordable gamepads come with force feedback, and buyers also have the option to look for wireless gamepads.. In addition, while some gamepads rely on the use of two analogue thumbsticks to provide users with a full range of movement, directional pad controllers, or D-pads, rely on one analogue stick and buttons, offering users four-way, eight-way, or proportional control over direction.
Some Affordable Gamepad Alternatives
The Logitech F310 gamepad comes with a floating D-pad and is a good alternative when it comes to PC gaming. Its 1.98 m cord is long enough to allow users to sit reasonably away from their monitors, and it can be used to good effect along with a number of games. The Logitech F310 is programmable, allowing users to perform mouse and keyboard functions.
Microsoft's Xbox 360 wireless controller is another affordable gamepad, and can be used with PCs that run using compatible versions of Windows. This relatively small gamepad is easy to grip, while also offering easy access to buttons, and comes with a wireless range of up to 9.14 m. While the placement of the dual analogue sticks is looked upon as an advantage, especially when it comes to prolonged periods of gaming, the D-pad contained in this device can be a tad unresponsive and is definitely bulky. In addition, the fact that its batteries need to be replaced every now and again is looked upon as a drawback by some.
Sony's DualShock 3 controller is nominally priced as well. While this gamepad does not officially support game playing on PCs, users can turn to various unofficial drivers to get it to do the trick. Force feedback and wireless capability is something that users can expect from this controller, and it also comes with the tilt motion control functionality. It comes with an inbuilt rechargeable battery, which charges when the controller is plugged into a USB port.
Thrustmaster's 3-in-1 Dual Trigger may not be much to look at, but it does offer users a responsive, reliable, and affordable alternative. The shoulder buttons are looked upon as being rather thin by some users, and some users are not very comfortable programming this gamepad's buttons on their own. Also, in addition to USB connectivity for PCs, it comes with a PS2 connector.
Racing Wheels
Given that racing games continue to become more and more specialised, the diversity of racing wheels made available continues to grow, with a number of good racing wheels costing more than gaming consoles. Racing wheels offer users various benefits over conventional controllers when it comes to playing racing games, and when clubbed with pedals and shifters, the experience can be taken to a whole different level.
As with other controllers, buyers looking for racing wheels should pay attention to compatibility because certain racing wheels are designed to work with specific platforms. For example, while a buyer can expect to find a single racing wheel that can be used with a Playstation 3,, Xbox 360, and a PC,, some others are designed to be used with specific platforms, like Playstation 3, Xbox 360, and Wii, and do not work interchangeably. Looking for specific features is suggested; for example, while some racing wheels come with inbuilt shifters, the same is not always the case.
Some Affordable Racing Wheels
The Microsoft Wireless Speed Wheel serves as a good starting point for those looking to enhance their racing game playing experience without spending too much money. This racing wheel comes with triggers that are to be used to accelerate and brake, and its motion control technology allows users to use their arms as opposed to their thumbs.
Sony's PlayStation Move Racing Wheel can be looked upon as Sony's equivalent to Microsoft's Wireless Speed Wheel, and although it is regarded as a more comfortable alternative, it's priced higher as well. This wheel's handles can be configured to replicate the feel of a motorbike handlebar, making it suitable for motorbike games as well.
The Gioteck FR-1,, designed for PlayStation 3, is another motion-controlled racing wheel that falls under the affordable, yet reliable, bracket, and this wheel, like Microsoft's Wireless Speed Wheel, comes with buttons for accelerating and braking. In addition, this wheel comes with a dial that allows users to adjust wheel sensitivity as per individual preferences.
Some Good Mid-Range Alternatives
Buyers who don't mind spending a little extra can also look at the Ferrari GT Experience racing wheel, the Ferrari 458 Italia racing wheel, the TopDrive GT racing wheel, and the TopDrive Wireless racing wheel. The table below helps to illustrate how they match up against each other.
Wheel

Pros

Cons

Game Console Compatibility

Ferrari GT Experience

Force feedback

Relocatable gear shift levers

Adjustable wheel sensitivity

Pedals' grip not up to the mark

PC

PS2

PS3

Ferrari 458 Italia

Durable

Well-built

Comes with global vibration technology

No force feedback

PC

Xbox 360

TopDrive GT

Comes with gear stick

Adjustable wheel sensitivity

Vibration feedback

Inconsistent performance with PCs

PC

PS2

PS3

TopDrive Wireless

900-degree turning radius

Sequential stick shift

Optical encoding

No clutch

Not ideal to be used with thin surfaces

PC

PS2

PS3
These racing wheels are not really top of the line, but they do offer better functionality than the more affordable alternatives. While these racing wheels are well under the 100 pounds mark, buyers can also expect to find some that cost around 200 pounds or more.
Buying Affordable Video Game Controllers on eBay
Buyers looking for affordable video game controllers are presented with scores of options when shopping on eBay, and buyers can expect to find just about every kind of controller on eBay, ranging from balance boards to bats to dance mats to guns to motion controllers to turntables,, and not to forget, staples like joysticks, gamepads, and racing wheels. In addition, users can also expect to find affordable controllers that can be used across various platforms, and these include Playstation 2 and 3, Wii, Xbox, and Xbox 360, as well as the personal computer.
eBay can be particularly useful for people looking for affordable alternatives because eBay is home to a number of manufacturer refurbished, seller refurbished, and used video game controllers.. The competition between multiple eBay sellers is something that leads to periodical discounts and offers, which is something that can help those looking for affordable video game controllers. Lastly, people who do not wish to spend too much should pay particular attention to postage and packaging costs because these are known to vary from seller to seller.
Conclusion
An assortment of video game controllers can be found in today's world, and a number of them are designed to be used with games pertaining to specific genres, with a guitar controller designed to be used with Guitar Hero being one such example. Traditional controllers, like the joystick and the gamepad, have witnessed considerable developments in the recent past with programmable controllers now becoming the order of the day. This abundance of options, however, requires that buyers pay due attention to aspects like connectivity, compatibility, and functionality, as well as aspects like force feedback and accompanying software.
With access to the right kind of video game controllers, the game playing experience can be taken to whole new levels, which is why the demand for these products continues to rise. With more and more styles and configurations entering the market on an ongoing basis, the options that buyers are presented with only continue to get better, and for anyone who likes gaming, the road to video game controllers of the future looks anything but boring.