Alice in Wonderland is a fabulous fairy tale for children and adults alike, and there are numerous literary editions available. First editions of Alice in Wonderland are highly prized by book collectors and Alice in Wonderland fans alike. While choosing a first edition can be a daunting prospect, understanding the history of the book and knowing what to look for ensures you make the right purchase and get a genuine first edition, in good condition, for your collection.
Alice in Wonderland First Edition Description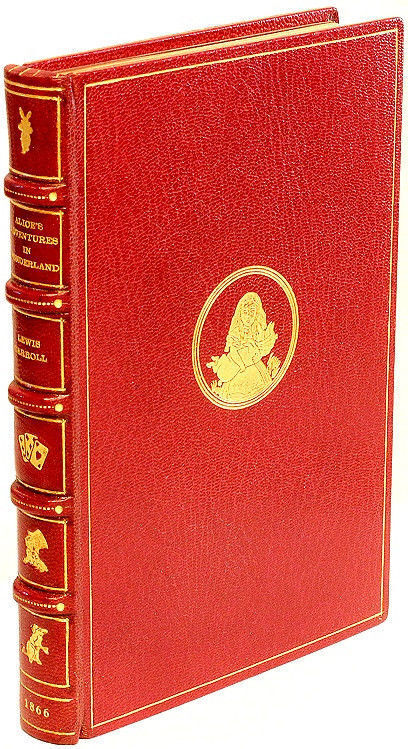 'Alice's Adventures in Wonderland', by Charles Dodgson, better known as Lewis Carroll, saw its first print run in 1865. The publishers, MacMillan and Co., prepared an initial print run of 2,000 from the printers, Oxford University Press. After the printing and binding of the first 50 copies, the illustrator, John Tenniel, expressed his displeasure with the final print of his illustrations. Printing ceased and the publishers recalled the first 50 copies and gave them to hospitals; 23 copies survived the recall. These earliest editions of 'Alice's Adventures in Wonderland' have a red fabric and gilt binding. In November 1865, the second attempt at a first edition print run began, with a total of 4,000 copies from printer, Richard Clay of Bungay. Two thousand of these have light blue end papers, while the other 2,000 have dark green end papers. With the sale of printed but unbound and unfinished copies to American company D. Appleton and Co. in April 1866, what collectors commonly call Appleton Alice, was born.
Alice in Wonderland First Edition Condition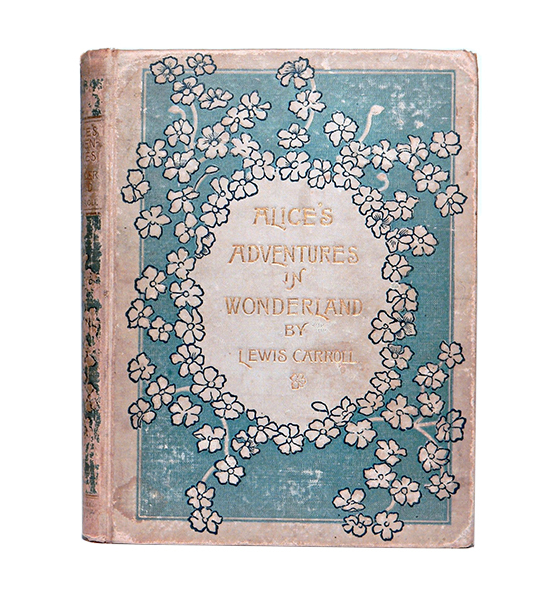 Condition is the essential factor when purchasing any first edition. Because 'Alice's Adventures in Wonderland' is a children's book, check the pages thoroughly for scribbles and doodles. Check the physical condition of the pages too, ensuring there are no rips, tears, or missing pages. Check for extensive yellowing and any sign of mildew. Examine the spine and binding, ensuring they are intact. Look for the tissue guard that sits inside the front cover to protect the frontispiece, the illustration opposite the title page.
Alice in Wonderland First Edition Authenticity
Ensure the book is a 'true' first edition. If the copies in the first print run all sell, the publisher makes more, known as a second printing first edition. However, this is not then a true first edition. A first edition is the first typeset version of the book and the first printing. Look for the words 'first edition' on copyright page, and make sure date on the copyright page matches date on title page. If the book is released in one country before another, then the first country it is published in is the true first edition. So, in case of Alice in Wonderland, make sure it is the UK version of the book, unless you are specifically seeking an Appleton Alice.