"Alice in Wonderland" is a classic children's fiction novel from Lewis Carroll. One of the most loved and successful children's story, numerous Alice products are available. Of particular interest to many children of various ages are Alice in Wonderland jigsaw books. Based on this 1865 novel, other Alice products include larger jigsaw puzzles, fancy dress outfits, jewellery, and DVDs.
About Alice in Wonderland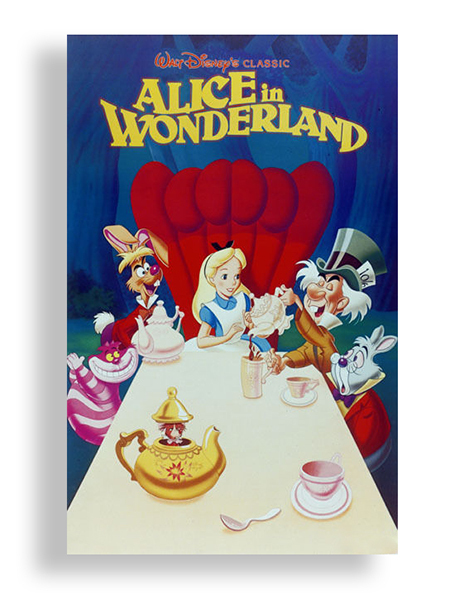 Written by Lewis Carroll in 1865, "Alice's Adventures in Wonderland" is one of the most popular fiction novels ever written. Cleverly playing with logic and fantasy, the story is about a girl named Alice who falls through a rabbit hole and lands in a fantasy land filled with strange and interesting creatures. The story continues to appeal to both young and old and several film adaptations have been created over the years. Since its first publication, it has never been out of print. Some early and avid fans of the story include Queen Victoria and Oscar Wilde. Apart from several film adaptations of the story of Alice in Wonderland, there are more than 100 written editions and numerous theatre adaptations. Alice in Wonderland is popular the world over, having been translated into 97 different languages. "Alice's Adventures in Wonderland" is followed by a sequel, written in 1871, called "Through the Looking-Glass".
Alice in Wonderland Jigsaw Book
A clever version of this classic story, the Alice in Wonderland jigsaw book features seven separate 48-piece jigsaw puzzles, each depicting some of the most loved illustrations from "Alice's Adventures in Wonderland" and the follow-up, "Through the Looking-Glass". Each of the seven jigsaw puzzles feature abridged extracts from both books, as well as some of Lewis Carroll's published poems and songs. This hardcover children's jigsaw book features 16 pages and measures 26.7 cm x 21.6 cm x 3 cm.
Other Alice in Wonderland Jigsaw Puzzles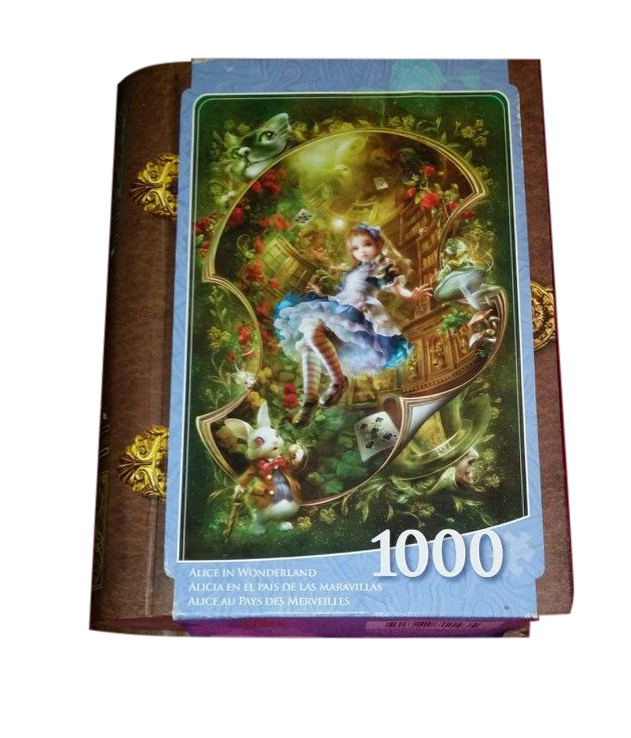 Several Alice in Wonderland jigsaw puzzles are available. Numerous 1,000-piece jigsaw puzzles exist, depicting popular illustrations from either of the two novels. The Alice in Wonderland 500-piece jigsaw puzzle picture box is a lovely jigsaw puzzle with beautiful classic illustrations. Its unique storage box looks very much like a hardcover book.
Other Popular Alice in Wonderland Products
Antique and vintage Alice in Wonderland books are a collectible item. Their age and condition significantly affect the value of each book. Several Disney Alice in Wonderland versions exist, depicting unique Disney illustrations. These tend to be affordable and aimed toward the younger aged child. Other popular Alice in Wonderland products include fancy dress outfits and jewellery pieces, in particular different necklaces depicting well-loved images from the storybook.