When it comes to gaming computers, Dell's Alienware M11x is the ideal option for those looking for a top performing laptop that is portable, offering the durability that avid gamers tend to require in their gaming laptops. For those looking at buying a new netbook, consider the Alienware M11x. Overall, this is a superbly performing laptop, with solid build and design features, good specifications, and offering great performance and plenty of power.
Overview of the Alienware M11x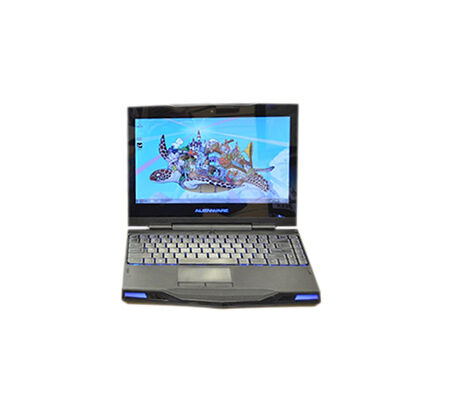 With the dedicated gamer in mind, Dell's Alienware M11x gaming laptops offer impressive graphics, 5.1 surround sound performance, and ample battery life all wrapped up in a solidly built case. Reasonably priced, the Alienware M11x is an ideal choice for those looking for an easily portable gaming device with fantastic overall performance, all within a realistic price range. The M11x completes Dell's range of gaming laptops, as it is a great portable alternative to the larger Alienware M15x and M17x versions.
Alienware M11x Build and Design
A more streamlined version of the Dell M14x, the M11x has an 11.6-inch screen, smooth matt magnesium alloy outer casing, and trademark alien-head logos on the back lid and above the keyboard, along with the LED lighting under the grille. Although it is not the slimmest of netbooks, it is compact, sturdy, and easy to carry about. It's 1.29-inch thick frame makes sense when one considers it is carrying inside an 8-cell integrated battery, ample cooling, and graphics card.
Alienware M11x Specifications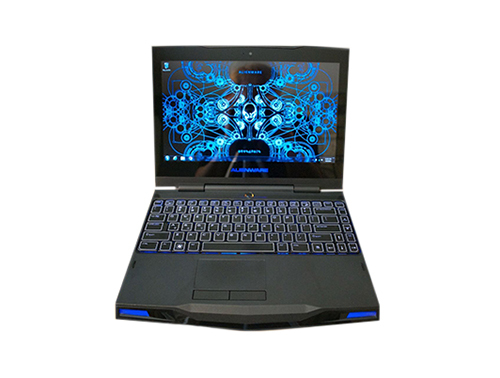 In terms of specifications, the Alienware M11x does not disappoint. It features an Intel Core 2 Duo processor, Windows 7 operating system, 720p high definition display screen, nVIDIA GeForce GT 335M discrete graphics chipset, 500GB hard drive, and 4GB dual channel memory. Additional storage includes MMC, SD card, memory stick, and memory stick PRO. Other specifications of this Dell laptop are its processor speed of 1730 MHz, hard drive speed of 7200 RPM, and memory speed of 1066 MHz.
Alienware M11x Performance
When it comes to performance, the 8-cell Lithium Ion battery gives a little over seven hours of gaming time on the M11x laptop. The machine's ultra-low voltage processor uses significantly less power than other Intel processors and creates less heat, which also saves battery life. The overclocked SU4100 processor provides plenty of speed for running various day-to-day programmes, videos, games, and music. Looking at overall performance of this gaming pc, the Alienware M11x stands up well against other laptops in the Alienware range, as well as against the popular Dell Inspiron computers.