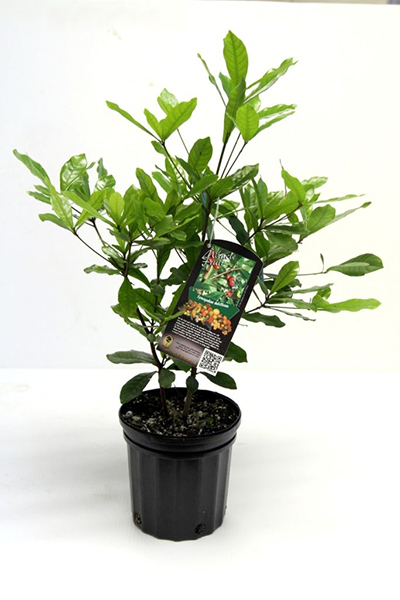 Whether you are looking for flowers, shrubs, bedding plants, or vegetables for your garden, there are numerous types of plants to choose from. Each type of plant requires a different type of care and you should make sure the plants you buy can thrive in the particular environment of your home or garden. Soil, light, and water are all important factors to consider when it comes to choosing plants. Knowing how to buy and care for a specific type of plant is the secret to having a garden full of character that looks well in every season.
How to Choose Plants for Your Home and Garden
As plants come in so many varieties, it can be difficult to choose just one. Before picking a plant, make sure the plant of your choice mixes well with your lifestyle. For example, you may not want to get a plant that needs frequents watering if you are often away. If you have the time to offer the plant more attention, you can choose something that requires more nurturing.
Perennial Plants
Perennial plants are popular mostly because they have a lifespan of more than two years, so you can enjoy them in your garden year after year. Most perennial plants provide a show of colour in the garden and they are often responsible for the overall look of the garden. They have a blooming period, often in spring and summer. Some examples of perennial plants include day lilies and peonies.
Potted Plants
Potted plants are a good fit for the garden as well as for the indoors. For the indoors, choose smaller potted plants, such as orchids, cacti, or poinsettias, or larger plants such as various types of palms. For the outdoors, choose gerberas, chrysanthemums, or conifers. When it comes to the containers, terracotta, plastic, and stone are popular options.
Type of Container

Characteristics

Terracotta Pots

Offer a smart look to a garden

Available in different colours

Difficult to overwater

Plastic Pots

Cheap and lightweight

Easy to overwater

Easy to clean

Do not allow plants to breathe freely

Stone Containers

Smart looking

Very heavy

Expensive

Hanging Baskets

Wood or wire

Ideal for summer flowers
You can choose to purchase already potted plants or opt to buy pots separately for your plants. If you want to pot your plants yourself, make sure you use the correct type of soil and amount of water.
Bedding Plants
Bedding plants are a good choice for sunny areas in a garden. You can choose to buy them as young plants or grow them from seeds. Either way, these plants tend to be short-lived and they do not survive frost. Some examples include pansies, primula, and myosotis.
Roses and Shrubs
Roses and shrubs are a good choice for a garden regardless of its size. You can choose to bare-rooted plants or take cuttings and train them up. When choosing shrubs, make sure you are aware of how big they grow to allow for enough space.
Hedge Plants
Some of the most popular types of hedging plants include bamboos and conifers. You can choose to plant hedging plants either in spring or in autumn. Hedges require regular trimming, so make sure you have enough time to do so before planting them.
Trees
Trees come in a wide range of species and most of them are aesthetically pleasing. You can choose to plant trees in your garden to enjoy fresh air and reduce your carbon footprint as well. Fruit-bearing trees and decorative trees are two popular choices.
How to Buy Plants
Buying plants on eBay is convenient because you can peruse through the offers of many sellers. You also get access to a wider range of different plants and you do not have to worry about the size of your vehicle to bring them home. By choosing to shop for plants on eBay, you can find any type of plant you may want with just a few clicks. The website is home to thousands of plant types available from sellers from all over the world and it offers an intuitive search system that allows you to find the plant you want in a matter of minutes. By choosing the right plants and taking proper care of them, you can enjoy a beautiful garden in any season.