Vintage mirrors have a lot more to offer than being somewhere to check your appearance before you
dash out of the house. Among the styles from different eras you are sure to find one below to suit
both your decor and your budget.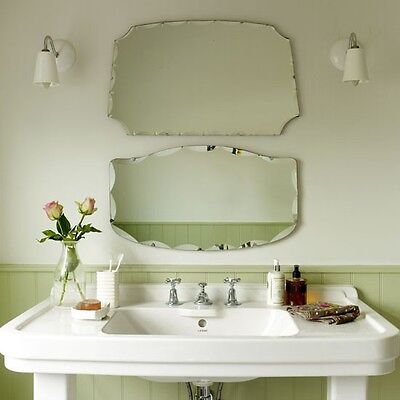 Things to consider when buying
If you are looking for an original piece from a particular decade be sure to check for any replacements or alterations. Check that the glass is original and whether the frame has been altered or repaired. If you are less concerned about the style, buying a damaged mirror can save you a lot of money – simply replace the glass or have the frame repaired and you will have it looking as good as new in no time.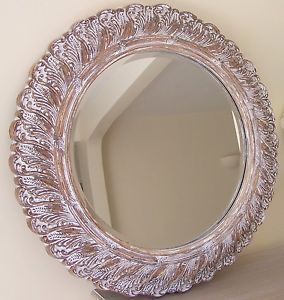 Pretty, girly, faded grandeur is the image shabby chic evokes, and a mirror is an excellent way to bring some of this faded style into your home.

Less opulent than the French vintage style, a shabby chic vintage mirror is a fun way to add some country charm to any room. Great in a little girl's room, a living room or hallway, this style of mirror will add light and a little bit of history with its distressed frame and aged glass.
---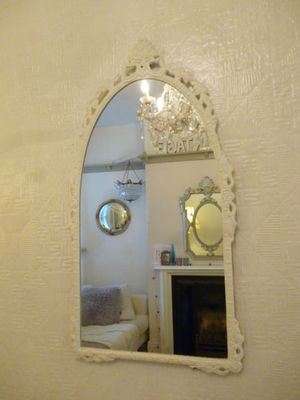 Scrolls, fleur de lis and ornate floral work on the frame are all indicative of the classic English country-style mirror. Adding elegance and a sense of grandeur to any room, a country-style vintage mirror is easy to incorporate into your home.

Great for a sophisticated dining area, you can go as ornate or as simple as you wish. With plenty of antique pieces on the market, the history and style of an English country-style mirror is a great talking point.
---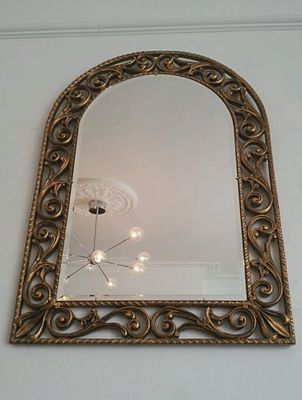 Gilt-framed vintage mirrors add a sense of grandeur to a room. They can be quite large and imposing so are at their best on bare walls, as the gold colour adds opulence and luxury.

A great addition to a dining room, a mirror gilt-framed mirror will wow your guests at dinner parties.
---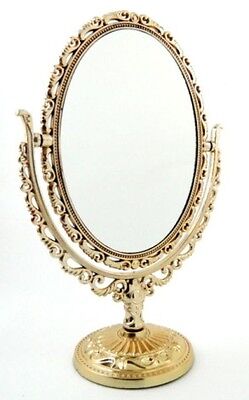 If you don't have room for a mirror on the wall, another way to add interest and light to your bedroom is by using a vintage dressing table mirror.

An Edwardian dressing table mirror is ornate without being too fussy, and provides an easy way to create a specific look in your
bedroom without having to make any holes in the walls.
---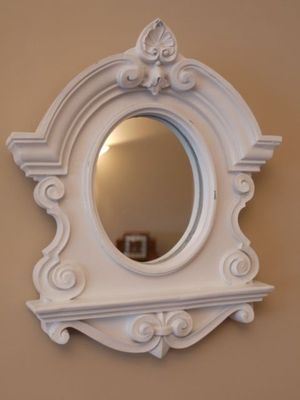 Exuberance and grandeur are the calling cards of the French Baroque style. If you want to create a striking, lavish feel in a room, a French baroque mirror is one of the easiest ways to do it. Evoking the Renaissance era, a baroque-style mirror will bring the rich, classical elegance of interiors from that era to any room.

A vintage baroque mirror is great for adding interest to a hallway or bringing a touch of luxury to a formal dining room.
---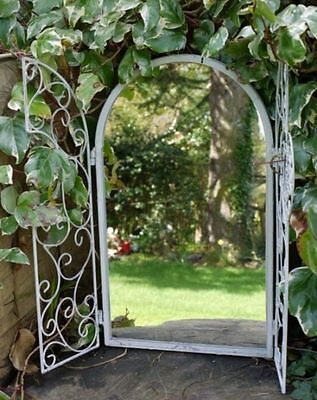 A truly classic style evoking images of an English country garden, a Victorian garden mirror is perfect for a conservatory or garden room.
The floral shapes created by the decorative frame help to bring a little
bit of the outside in, even on the darkest of winter days.

A Victorian style garden mirror will reflect aspects of the garden back into the house so you can enjoy your plants all year round. It also adds interest and intrigue to a small garden, ensuring a small garden looks much bigger as it is reflected outwards.
---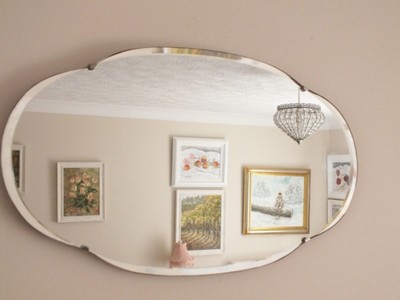 From the age of streamlining and modernist architecture, many 1930s-style mirrors translate well into today's modern interiors. This style is simple but beautiful, using curved shapes to produce elegant designs.

A 1930s mirror will complement a feminine style of room, and would look great in a floral bedroom. The general lack of framing means they can be easily repaired if the glass is damaged, which makes finding a bargain even easier.
---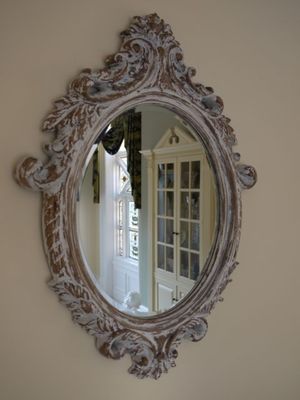 Perfect for shabby chic styles or boudoirs, the French vintage style mirror brings with it an air of elegance and sophistication. Frames are usually light in colour, sometimes with a distressed finish, which, combined with the glass, will make your room appear even brighter.

This luxurious French-style mirror will lend a sumptuous feel to a bathroom or add a dash of French country house chic in a living room. For a romantic, opulent-looking bedroom, look for a frame with gold or silver embellishments.
---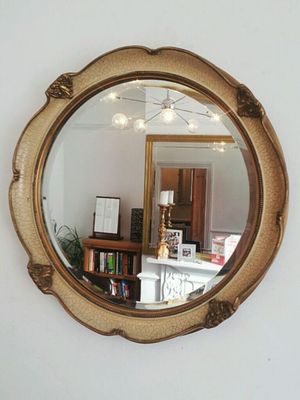 The 1950s was the age of the consumer – new materials and scientific discoveries brought with them abstract geometric shapes. Influenced by Americana and a desire to look to the future after World War II, the 1950s-style mirror reflects the optimism of the era.

Materials such as formica, plastic and melamine were all introduced during the 1950s, so there are a large variety of frames available from this period. Circular and curved styles were very popular, along with sunburst frames, which make a striking addition to any room.
---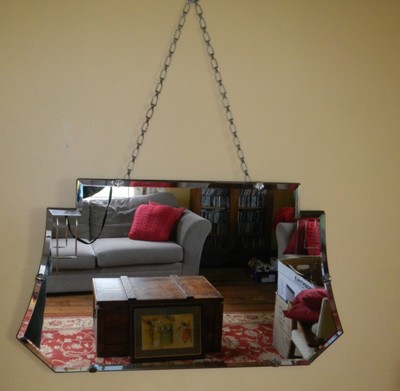 The post-war Machine Age brought the art deco style – bold geometric shapes influenced by the new skyscrapers, and images of Egypt as a result of the popularity of African safaris. This style brings a touch of Hollywood glamour to a bedroom or bathroom, instantly transforming it into a more sophisticated space.

An art deco-style mirror would also complement a modern interior. With its bold shapes and clean lines, it will add interest to a modern living room or hallway.