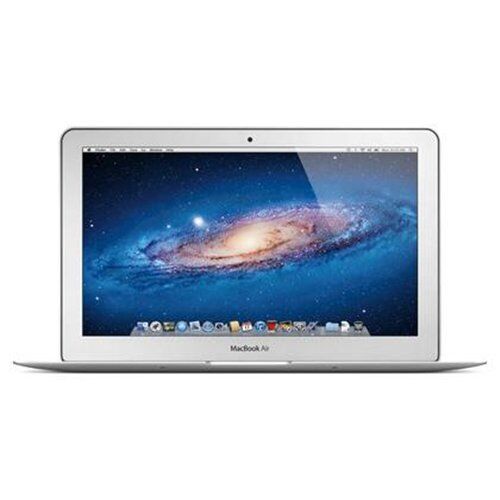 Apple laptops are very popular, but many people who wish to buy one are put off by the price. Fortunately, buyers also have the option to purchase a used Apple laptop on eBay and thus save a lot of money. However, there are several things to take into account when shopping for used laptops, on top of those required for any computer. By learning more about the different types of used Apple laptops for sale on eBay, buyers can make sure they make the right choice and get a good product for their money.
Buying a used Apple laptop is not only a good way to save some money, but is also an excellent choice for those who care about the environment. Regardless of the type of Apple laptop consumers are interested in buying, they are likely to find it on eBay. The website offers a large selection of Apple laptops from all generations available from sellers from all around the world.
Factors to Consider when Buying a Used Apple Laptop on eBay
The first thing to consider when shopping for a used Apple laptop on eBay is the way it is intended to be used. For example, buyers who are only interested in using their laptop for e-mail, word processing, and social networking do not need a very powerful machine. Buying a cheaper Apple laptop from an older generation may be a good way to save money while still taking advantage of a machine that performs daily tasks perfectly. However, those who use to download large files, perform complex tasks such as video editing, or enjoy playing the latest games on their laptop, may find out that a newer MacBook Pro would be a good fit their needs.
Memory and Hard Drive
The accessories that come with a used Apple laptop should also be taken into account. As not all models come with a CD unit, buyers should consider this if they have an extensive collection of CDs and DVDs and want to use them on their laptop. When it comes to performance, the size of the RAM is essential. In order to operate OS X well, a user needs a machine with at least 512 MB of RAM. Users who wish to store large multimedia files such as photos, videos, or music, should not overlook the storage capacity when shopping for a used Apple laptop. Many of the laptops available on eBay have hard drives larger than 256 GB, which should be enough for casual users.
Graphic Card and Screen Size
The graphic card is a very important element to consider when choosing a used Apple laptop, especially for those who intend to play HD videos or the latest games on their machine. These users should look for a laptop that comes with a dedicated graphics card. Such Apple laptops tend to be more expensive, but they are an excellent choice for gamers and graphic designers. Finally, the screen size is also important, as it is closely related to mobility. It is more complicated to carry around a 15-inch laptop than an 11-inch MacBook Air. Buyers should determine how they are planning to use their laptop before making this decision. For example, those who are always on the go would benefit from an ultra-portable laptop, whereas gamers and those who tend to only use their laptop at home may find a 13 or 15-inch screen a better option.
Types of Used Apple Laptops on eBay
Those who decide to buy used Apple laptops on eBay can choose from three main types: the MacBook, MacBook Pro, and MacBook Air. Each of these types comes in several models with different configurations. Buyers should pay attention to the technical specifications of the laptop they intend to buy in order to make sure the product is the right one for their needs.
MacBook
The MacBook is one of the cheapest products in the range of Apple laptops. Even though it is not as powerful as the MacBook Pro, the performance is just fine for those who want to use the machine for watching DVDs, sending e-mails, checking out social networks, editing digital photos, or writing text documents. This laptop is more affordable than the MacBook Pro and is a better choice when it comes to portability. This is the only model boasting a DVD burner, so those interested in this feature should consider it.
MacBook Pro
The MacBook Pro is a powerful Apple laptop and it boasts all the processing power users may need. It is a good choice for just about any task, from editing large video files to running games that need plenty of resources. When it comes to size, buyers can choose the MacBook Pro in one of the three screen sizes, as 13-, 15- and 17-inch displays are available.
MacBook Air
The MacBook Air is a lightweight laptop produced by Apple and is a good choice for those on the go. The 11-inch model is a very small laptop manufactured by Apple, but it still comes with all the power one may need for daily tasks. The 13-inch model is very similar to the 13-inch MacBook Pro, only slimmer and thus more portable. The price of a MacBook Air is often lower than that of a MacBook Pro, depending on the technical specifications.
Buyers who cannot decide between these laptops should try to make a list of pros and cons for each one of them in order to ease their task. The list should be personalised according to their needs and preferences. The chart below compares the pros and cons of each type of Apple laptop and can be of help when it comes to making a decision.
Apple Laptop

Pros

Cons

MacBook

Lightweight and inexpensive

Fast enough for most users

Larger storage space than the MacBook Air

Has a DVD burner

Not suitable for high-end games and video editing

Not as portable as the MacBook Air

MacBook Pro

Powerful Apple laptop

Three screen sizes up to 17 inches

Expensive

Less portable than the MacBook Air

MacBook Air

Fast enough for most users

Inexpensive, very light, very thin

Ultra-portable

Smaller storage options

Needs Ethernet and DVD peripherals

Not powerful enough for high-end games and applications
When shopping for Apple laptops on eBay, buyers should keep in mind that most of these laptops come with various configurations. The technical specifications may thus vary from one product to another. Therefore, consumers should make sure they read the product description carefully before buying something.
Tips for Getting Great Deals on Used Apple Laptops
Apple products tend to have a good resale value, but this does not mean one cannot get a very good deal when shopping for a laptop on eBay. The first thing to keep in mind is the year in which the product was manufactured. Buyers can get good value for their money by opting for a laptop that was produced a few years back instead of choosing one that is still available new on the market. In many cases, the technical specifications are the same or similar, so this is a good option, especially for buyers who do not care about the latest features released by Apple on their newest models. Another tip for getting a good price on used laptop is to shop around and have a look at several listings for the same model. Prices may differ from seller to seller and buyers should compare a few laptops before making a choice.
How to Find Used Apple Laptops on eBay
Finding a used Apple laptop on eBay could not be simpler. You should first determine what type of laptop you are interested in and type its name into the search bar of the website. For instance, if you want to buy a MacBook Air with a 13-inch screen, you can type '13-inch MacBook Air' into the search bar. Alternatively, if you are not sure about the model you would like to buy, you can perform a general search and have a look at various models.
Once you have set your eyes on a particular laptop, you should make sure it does not have any cracks or imperfections. These may be visible in the photos provided by the seller or mentioned in the product description. You should also make certain the laptop is in working condition and is not sold for parts. The description should state whether the laptop comes with the box and all accessories, including battery and charger. Finally, have a look at the delivery fees in order to work out the final price of the machine.
Conclusion
Apple laptops are suitable for most users, whether they are simply using their computer for e-mails and social networks or are doing complex graphic design work on it. Regardless of the reasons one may want to purchase a used Apple laptop on eBay, there is certainly a model for anyone on the website. Buyers who are on a budget should remember that buying the most powerful and la1test type of Apple laptop may be costly. Buying a used or refurbished laptop means saving a lot of money and still getting a laptop that is in good condition. eBay is a great place to shop for used Apple laptops and other refurbished technology because it offers a large selection of products as well as an easy-to-use search system. Whether consumers are looking to buy a powerful MacBook Air laptop or an older MacBook machine, they can be certain eBay has the right product for them.