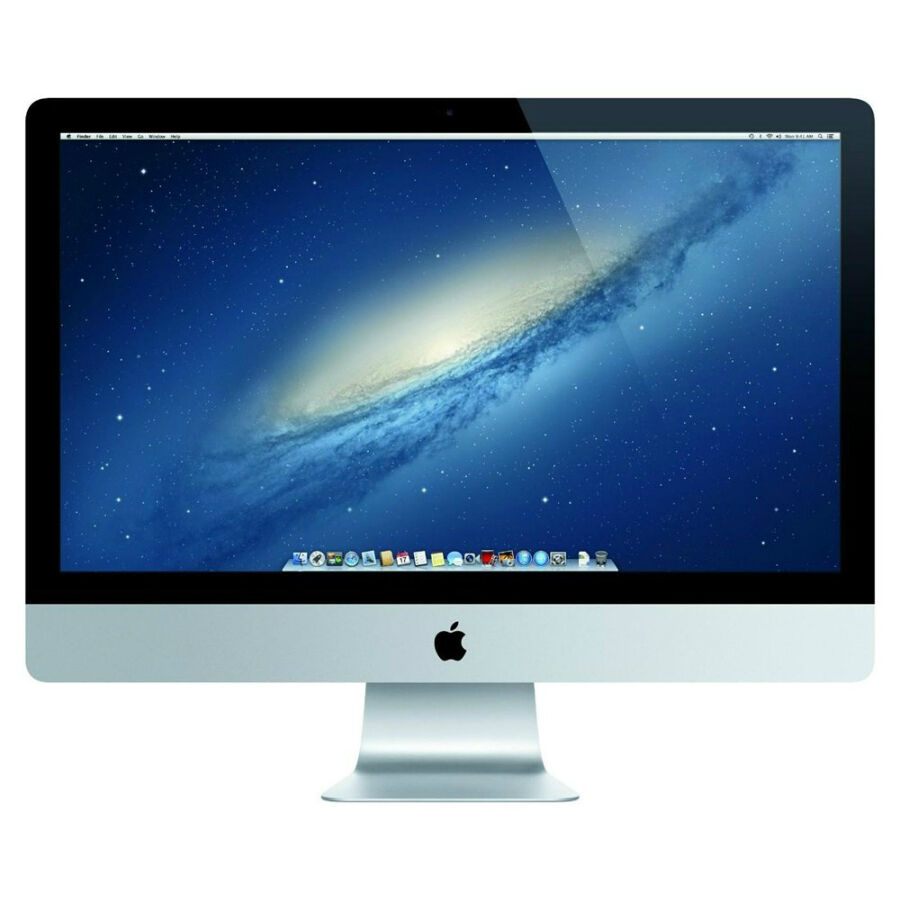 The world of purchasing computers can be very confusing if a buyer is not informed. There are several types of desktop computers, such as Apple desktops and all-in-one computers. These two computer systems are usually the best buys for those who do not know a lot about computers and just want one for playing games, emailing, word processing, and surfing the Web. The Apple desktop or all-in-one computer can do all of these things and more. They are not so advanced and powerful that a beginner may become lost, and not so primitive that they do not have the functionality of most other computers.
All-in-one computers are now being made by many of the top computer companies. Apple pioneered the all-in-one with the iMac, and many others were quick to follow with compact computers. Both of these types can easily be purchased on the popular auction website, eBay, but a buyer has to know what to look for. First, a buyer should make a list of features that are desired in a computer, and then compare them to the different Apple and all-in-one computers available.
Features of Apples Desktops and All-in-One Computers
The primary features of both an Apple iMac, and most other all-in-one computers, are very similar to a lot of standard desktop computers. When searching for one, it is important to make a list of the features that are needed and the features that are not. Many people make the mistake of adding features that they do not need to their computers. Adding unneeded features also adds unneeded expense. Most Apple desktops and all-in-ones have some basic features in common.
The most basic of features are a monitor, hard drive, memory, and keyboard. All computers basically need to have these components in order to be considered computers. This is also true for tablets. Different features can then be added to create a machine that is either a desktop, or more compact. Most computer companies, including Apple, make both desktops and all-in-one computers.
Feature

Desktop

All-in-One

CD or DVD drive

Built in

May be built in

May need external connection

Hard drive

Built in

Built in

Monitor

Connected

Built in

Memory

Connected to motherboard

Built in

Connected to computer

Built in as part of the unit

Upgradable

Yes

No
The major difference, or drawback, that people experience when purchasing an all-in-one compared to an Apple desktop is that all-in-one computers are not generally upgradable. There may be a few minor adjustments, but for the most part, an all-in-one does not allow for expansion unless it is through a port, such as a USB port. Many all-in-ones have recently become more upgradable through the use of wireless technology. Many printers, routers, and other peripherals now operate through a wireless signal, rather than a wired signal. This adds to the amount of peripherals that can be hooked up to a single computer. The wireless technology makes an all-in-one and the Apple desktop more versatile, but the core components of an all-in-one cannot be upgraded. Even with wireless technology, more RAM or a faster processor cannot be added to an all-in-one; only external hard drives, disk drives, printers, and routers may be added.
What to Look for in an Apple Desktop or All-in-One
When shopping for an Apple desktop or all-in-one computer, it is not unusual to look for the same features when shopping for any other computer. One of the first things to look for is the size of the hard drive. A common hard drive size is 500 GB. The choice between the various sizes of hard drives depends on how much needs to be stored on the computer.
Another common element to examine when purchasing a computer is the processor speed of the computer. Usually, Apple computers have the same, or compatible, processors to the all-in-one computers. If the processor is an Intel or an AMD, they are both about the same as far as speed and power are concerned.
RAM is also a consideration when purchasing a computer. Most computers can have anywhere from a few megabytes of RAM, up to several gigabytes. RAM essentially allows a computer to access and run programs faster. The more RAM and the faster the processor, the faster the computer.
Most people may also look at specifics that are geared toward their interests. For example, a person who wants to use the computer for mainly business can look for one that has business software already installed on it. A person looking for a gaming computer definitely pays closer attention to the video and sound capabilities of either a desktop or an all-in-one. This is why it is important to know the purpose for which the computer may be used before making a purchase. It is important to consider every user's intentions before selecting a computer.
Both Apple desktop computers and all-in-one computers have comparable specifications when it comes to these features. The difference between the two types of machines can be seen in the upgrade or expandability of the system. While being proprietary, Apple desktops are expandable. Regardless of the brand of an all-in-one computer, these types of computers are not usually expandable without connecting external drives or components onto a USB or other port. In situations where limited, easy-to-use computing is desired, an all-in-one may be best. They are usually easier to operate than the typical desktop.
Finding and Comparing an All-in-One and an Apple Desktop
An easy way to both find and compare all-in-one computers with Apple desktops is to search for them on the auction website, eBay. A person can search for, and compare, computers by simply entering search terms into the box provided on the eBay website, and clicking search or hitting enter. This brings up a list of computers and all-in-ones that match the search criteria. A buyer can browse through this list and compare the different features of each computer to find a computer that is optimum for them.
The type, brand, and specifications of the computer are usually clearly displayed in the overall listing. If not, a buyer can always click on a specific listing and have a detailed description of the Apple desktop or all-in-one. Each of these detailed descriptions should include all of the specifications of the computer and the ability to contact the seller with any questions that may arise.
Using eBay to compare each of the different computers allows a buyer to search for the perfect computer from their home, rather than visiting several different shops. There are many different sellers on eBay with different prices and features for comparison.
Many different search terms can be used to find a computer on eBay. For instance, a buyer can type in "Apple desktop" or "all-in-one computer". This should return a result that matches the search terms. To get a more narrow result, add more keywords. To get a broader result, subtract a keyword. To get the exact result wanted, a buyer may have to play with the keywords to find the right combination.
Buying an Apple Desktop or All-in-One on eBay
Once the right computer is found, it is very easy to purchase it on eBay. All you have to do is select the listing in which you are interested, and carefully read the description that is provided. Make sure every feature is covered. If there is a question, or there is information missing, then be sure to ask the seller about it. There are several features in the individual description to which a buyer should pay attention.
The individual listing displays the seller's shipping and return policies. When purchasing from eBay, it is important to know which type of shipping a seller offers, as well as how, and for which reasons, you can return an item.
Also listed under the individual description, a person can view feedback on a particular seller before purchasing from them. This can be very important. It notifies a future buyer about the buying experience that others have had with the seller. It can help influence the decision to buy a particular computer from a particular seller.
Conclusion
Regardless of whether an Apple desktop computer or an all-in-one computer is being purchased, the way to start looking is to decide on the features that are needed. Many of the desktops and all-in-one machines overlap in which features are available. Ultimately, the decision of which computer to buy rests in what the buyer wants to use it for so feature selection is extremely important. Many of the common features are duplicated between desktops and all-in-ones, but some, such as the ability to expand or upgrade, are not. This can mean the choice between keeping a computer longer and upgrading or purchasing a whole new computer.
Either way, eBay is the perfect place to compare and purchase both Apple desktops and all-in-ones. The features are usually listed in an easy-to-follow format. Many of the different sizes, types, styles, and colours are available in the latest computers on this auction website.