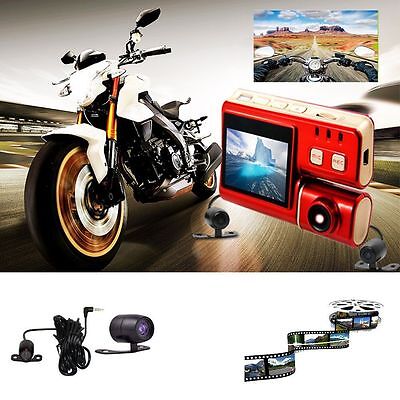 MC01/03 Dual Lens Motorcycle Motorbike Dash DVR
Do not buy from this seller as they sell items that are not as listed.
I bought this item from the seller " super_cheap_city001 " a few weeks ago and fitted it to my bike thinking great ive got a 2 camera system now working while i ride around. Well To my surprise the seller listed it having a 90hr loop recording time but after a few weeks of riding around i noticed that some of my journeys where missing and after checking it was only recording around 7hrs so i contacted the seller. Who told me straight away that they had contacted the supplier and that the dual camera DVR system only actually had a 8hr recording time ?? Which i pointed out was not the spec they had listed the item as and yet their only answer was that if it records ok then there is no problem ???? Really is it just me or are they totally in the wrong here ?? have you bought the same item only to find out that you have the same issue with it ?? Please make contact as sellers like this with this attitude should not be allowed to sell on Ebays site.