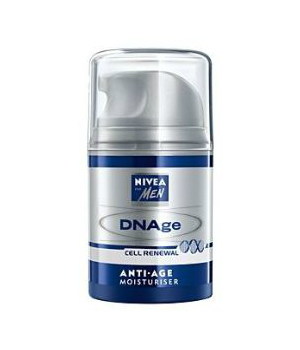 The ageing process in human beings begins as soon as they enter the world. Shortly after a person reaches his or her prime around the late twenties, the skin begins to show signs of wear due to ageing. The signs of ageing then become more pronounced as the decades pass. Both men and women can minimise the symptoms of ageing skin if they apply
anti-ageing moisturiser
on a regular basis, starting in their thirties and forties.
Individuals who have never used anti-ageing moisturisers may be uncertain about how to choose the right product for the skin. Understanding the ageing process and how moisturisers work helps as one sets out to find the right product for the skin. Ideally, an anti-ageing moisturiser should work well with the user's skin type, whether it be oily, dry, combination, or sensitive skin. The ingredients in the moisturiser should be as natural and effective as possible. Additional considerations include the buyer's budget as well as the other benefits that a moisturiser can offer. Buyers can find anti-ageing moisturisers online from websites such as eBay or in local stores that sell cosmetics and face care supplies.
Understanding the Ageing Process
Ageing is programmed into the human genes and proceeds at roughly the same rate for most people. Certain factors can accelerate its effects, however. Sun exposure, heavy drinking, drug use, obesity, smoking, and exposure to pollutants can make the skin appear older than it actually is. Smoking incites actual biochemical changes in the cells, hastening the ageing process. Some skin conditions, if not treated, can also damage the skin and simulate ageing.
About Photoageing
Photoageing is a technical term for the effects of sun exposure. This process can cause freckles, spots, roughness, dryness and wrinkles. Photoageing has also been known to increase the risk of specific types of cancer. Ultraviolet light can often show the effects of photoageing before it is discernible to the naked eye. Photoageing can be prevented if sunblock is applied whenever users expect to be out in the sun for a long period of time.
About Chronological Ageing
The normal ageing process, also called chronological ageing, involves the slow breakdown of the collagen and elastin in skin. These elements give skin its fullness and suppleness. The layers of fat under the skin become thinner, causing the skin to loosen and sag a bit. This creates the wrinkles and lines that are often the first visible sign of ageing. Age also makes the skin drier and less hydrated, and the healing processes are slower as well.
Combatting the Ageing Process with Anti-Ageing Moisturisers
The skin is composed of multiple layers including the epidermis, dermis, and the subcutaneous layer. The skin's primary function is to keep foreign particles and molecules out of the body. However, the skin does allow certain hydrating molecules, such as those found in moisturisers, to penetrate its first level, the epidermis.
The very top layer of the epidermis is called the stratum corneum. This is the layer in which an anti-ageing moisturiser does most of its beneficial work. It serves a dual purpose of sealing in helpful hydrating oils and keeping out irritants and dirt particles.
Benefits of Anti-Ageing Moisturisers
Anti-ageing moisturisers stimulate the production of collagen and elastin, returning some of the suppleness and firmness of the skin. They hydrate the skin cells and boost production of new ones to keep the skin looking fresher and younger. They also fight bacteria that could cause unsightly blemishes.
Role of Body Lotions and Facial Skin
Body lotions should not be used in the place of anti-ageing moisturisers. The latter are specially designed for the fragile skin of the face and are engineered to be gentle yet effective. In contrast, body lotions are more robust and usually contain more oils since they are generally applied to the less delicate areas of the body such as the arms, legs, knees, and elbows.
Considering the Components of Anti-Ageing Moisturisers
The basic ingredients found in anti-ageing moisturisers are humectants, emollients, and preservatives. The humectants and emollients actually act on skin to provide specific benefits. Preservatives keep the moisturiser and its ingredients fresh, viable, and free from bacteria.
Humectants
Humectants are components that draw moisture from the air to the skin. They are common in all types of moisturisers, but are more heavily used in moisturisers for dry skin. Since anti-ageing moisturisers are designed to combat the dryness associated with ageing, most of them contain humectants. Some effective humectants that buyers should look for on moisturiser labels include glycerin, urea, and alpha hydroxy acid.
Emollients
Anti-ageing moisturisers should also have emollients. These ingredients hydrate more powerfully than humectants. They also serve to stimulate cell growth and pack skin cells more tightly, keeping out unwanted dirt and bacteria. If users have oily skin, they should look for an anti-ageing moisturiser that contains water-based emollients rather than oil-based ones.
Matching the Skin Type to the Right Anti-Ageing Moisturiser
Each person has a different skin type. The chart below lists some of the common skin types and the kind of anti-ageing moisturiser that usually works for each skin type.
| Skin Type | Moisturiser |
| --- | --- |
| Oily Skin | Oil-free, water-based moisturiser |
| Dry Skin | Moisturiser with oils and humectants |
| Sensitive Skin | Natural, fragrance-free moisturiser |
| Normal or Combination Skin | Natural, light moisturiser |
A potential buyer with sensitive skin should try a small sample of an anti-ageing moisturiser before purchasing it. The buyer should test the moisturiser on a section of the face, and look for adverse reactions, if any. If not, then the buyer may purchase a small bottle or tube of the anti-ageing moisturiser to try it for a longer period of time.
Other considerations in Purchasing Anti-Ageing Moisturisers
When looking for an anti-ageing moisturiser, one may take into account other factors that can influence the choice. Considerations include the sun protection that a moisturiser offers as well as one's lifestyle choices.
Choosing Anti-Ageing Moisturisers with Sun Protection
Anti-ageing moisturisers are limited in what they can do to correct the effects of photoageing. However, they can help to prevent further damage. Buyers should look for anti-ageing moisturisers that have an SPF, or sun protection factor, of 15, 30, or higher.
Choosing Vegan Anti-Ageing Moisturisers
Some buyers may be focused on protecting the environment and promoting animal welfare in all aspects of their lives, including the products they buy. Vegan buyers should focus on anti-ageing moisturisers that do not include beeswax, animal fats, or other animal proteins. Instead, they can look at more animal-friendly options, including anti-ageing moisturisers that substitute plant proteins, synthetic compounds, or glycerin developed from vegetables.
Creating a Skin Care Routine that Includes Anti-Ageing Moisturisers
To achieve results from an anti-ageing moisturiser, its application should be preceded by the gentle use of exfoliators to remove loose dead skin cells. Daily washing with warm water and a mild cleanser keeps the skin free of dirt and bacteria, allowing the anti-ageing moisturiser to do its work.
Common Brands of Anti-Ageing Moisturisers
Many skin care brands have developed anti-ageing moisturisers. These products can be very effective and come in a wide range of prices, from affordable to expensive.
Popular brands of anti-ageing moisturisers include Olay, L'Oreal, Avon, Neutrogena, Estee Lauder, and RoC. Other brands that are commonly available include Eucerin, Elizabeth Arden, Clarins, and Shiseido.
Buying Anti-Ageing Moisturisers on eBay
Anti-ageing moisturisers are easily available online from various websites, including eBay. When you search for "anti-ageing moisturiser" on eBay, you should find a broad selection at reasonable prices. You can choose to filter your search by brand, ingredient, appliance, treatment area, or seller. You can also use the location filter to find sellers nearby and arrange an in-person pickup.
If you want free postage and packaging, you can select that shipping option, and eBay narrows your search results to reflect listings that offer free shipping. You can also look specifically for listings that are offered by eBay's Top-rated sellers, whose excellent ratings reflect their dedication to providing good products, fast shipping, and courteous service. Asking a seller questions about a type of moisturiser is also simple with eBay's convenient communication system.
Another place to find anti-ageing moisturisers is eBay Shops, where no auctions are listed and results are organised by shop instead of products. Any search you conduct, whether on the main eBay website or on eBay Shops, can be saved if you want to stay current with the listings. Once you save a search, eBay can email you when a seller posts a new item.
Conclusion
Although ageing takes an inevitable toll on the human skin, there are a number of ways that men and women can postpone its effects. Following a consistent, effective skin care routine that includes an anti-ageing moisturiser is one way to maintain young-looking skin for as long as possible. Men and women who want to preserve their skin should also drink plenty of water, follow a healthy diet, and wear sunblock with an adequate SPF whenever they plan to be outdoors for over twenty minutes. Individuals should also cleanse their skin daily and exfoliate gently at least once a week. Applying an anti-ageing moisturiser serves to hydrate the skin and promote elasticity and collagen production.
When choosing an anti-ageing moisturiser, one must take into consideration its ingredients as well as the additional benefits it provides, such as protection from the sun. One must take the time to determine the right moisturiser for one's skin type. Thanks to the extensive selection of products and the useful functionalities available on eBay, finding the right anti-ageing moisturiser for oneself need not involve a lot of time or money.