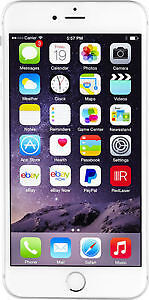 Iphone 6
Apple has just released the new iphone 6. See video on youtube. They are amazing. Iphone 6 plus comes with a larger screen and some cool new screen size adjustment controls. The storage has also been increased now 16GB, 64GB and 128GB are available. The choice of colour comes in white, space grey or gold. Think of them a a storm trooper, C3PO and Boba Fett. Buy them at my ebay store now. There is also a sleek smaller iphone 5c and 5s available at reduced prices.

These can be bought through my ebay store for icarus drones. We are based in Leamington Spa England and do international shipping in all sorts of consumer electronics areas from smart tv's to xbox ones and ps4's. We can ensure that our products are all new and come in the original factory packaging and with all the accessories. We offer the best prices available and free postage and packaging.

Please contact us if you wish to discuss any other electronics you want. The details of our international shipping. We accept payment through direct bank transfer and paypal.