SO! The new iPhone 4G is finally out! But if you haven't got one yet, or you still have the 2G or 3G phone, is it worth the money to upgrade yet? Well hopefully my guide below comparing the 2 in every way will help you decide! Enjoy.....(And PLEASE rate this guide after!)
Size and Weight
The iPhone 4 is 24 per cent thinner than its predecessor at 9.3mm instead of 12.3mm. It's also ever so slightly wider by 3.5mm. In terms of weight, and it's slightly heavier at 137g instead of 135g.
Wireless and Data
In terms of Wi-Fi, iPhone 4 adds 802.11n to the mix alongside 802.11b/g and Bluetooth 2.1. The 7.2Mbps HSDPA, 3G and EDGE specs are no different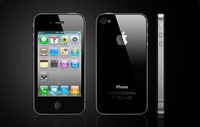 Location and Hardware
The accelerometer, a GPS, compass and Wi-Fi location specs remain unchanged from the 3GS, but there's new hardware elsewhere – three axis gyro that can add increased six-point movement accuracy into apps and games.
Power and Battery
7 hours talk time on 3G for iPhone 4 – up from 5 hours on the 3GS. Standby time is now a cited 300 hours but, interestingly, that was also the same for the 3GS!
You do get an hour more browsing in the stats (6 from 5) and 10 hours more audio playback (40 from 30) – though video is unchanged at 10 hours.
Storage
The iPhone 4 is available at capacities of 16 and 32GB, though sadly not 64GB. The iPhone 3GS has regressed though – from being available with 16 and 32GB, models produced from now will be fitted with 8GB of memory instead in order to fill the budget shoes of the now defunct iPhone 3G – the end of a truly disruptive handset.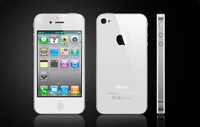 Colours
the 3GS white is now discontinued – all are now black, while iPhone 4 gets black and white variants. Apple is also shipping 'bumpers' - coloured surrounds. Six colours are available.
Display
The iPhone 4 display remains the same size as that on the 3GS, with a 3.5-inch diagonal. However, it's completely different, with four times as many pixels in a so-called 'retina display'. That name is because Apple says the display has more pixels than the human eye can actually distinguish.
The 3GS has a 480 x 320-pixel resolution at 163ppi, while the iPhone 4 ups this significantly, giving a 960 x 640-pixel resolution at 326ppi and an 800:1 contrast ratio. While the screen isn't OLED as with some other Smartphone's, Apple says its IPS display tech is better – it's already been used on the iPad.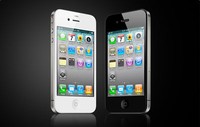 Video Recording
While the 3GS supported video recording, it was VGA (30fps). The iPhone 4, as predicted, pokes a finger in the eye of devices like the Flip HD, with its own HD (720p, 30fps) recording.
Camera(s)
The iPhone 4 ups the game significantly in the photography department, but it still will disappoint against the very best camera phones. Still, against the 3GS it's positively brilliant, with 5 megapixels instead of 3 megapixels and the addition of an LED flash (which can also be used for the video).
The tap to focus is retained. iPhone 4 also adds on a front-facing camera for Face Time Wi-Fi video calls and more.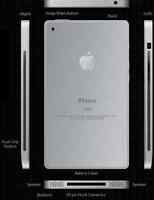 External Buttons and Inputs
the inputs and outputs are largely unchanged, but there's an extra mic on the iPhone 4 for better call quality through noise cancellation. The buttons remain in the same places, but the volume buttons have been separated out into up and down.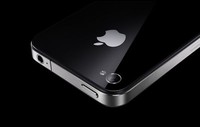 SUMMING UP -
Personally I don't think there are any major differences. Not enough to get me to break my 3GS contract and upgrade anyway. The only major differences of the front camera and flash are great, but not mind blowing. The new, squared off stainless steel construction is nice though. My recommendation would be to wait until your current contract runs out before you upgrade. If your there already, then why not?! PLEASE RATE!