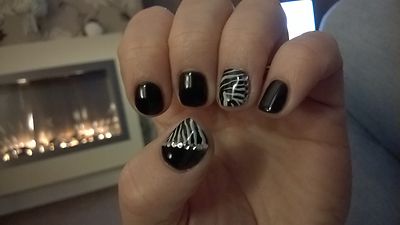 Basic Gelish overview
I have been using Gelish for about 5 years after using some others but found Gelish to be my favourite.

I have had training and if you want to do it for other people then please get trained up.

Though I know a lot of people just want to do it for themselves nowadays., with more retailers selling starter gel kits.

So first off prep your nail, get them filed even and push back cuticles. Lightly buff the nail. Wipe with nail cleanser with a lint free pad.

Dehydrate with PH Bond

Apply a light layer of Foundation gel over the whole surface of your nails including along the free edge

Cure in a LED lamp for 30 seconds (you can use a UV lamp but takes a little longer)

Dry brush over the nails

Apply your chosen colour the same as you did the foundation gel

Cure for 60 Seconds

Repeat colour and cure until you have the desired colour strength

Apply Top coat ensuring to coat the free edge

Cure for 60 seconds

With nail cleanser/ prep & wipe use your lint free wipes to take off the excess stickiness

Finished, shiny nails for around 2 weeks.

Also if you have weak nails you may want to use Structure gel, use this the same as a colour. It make them a little thicker if you wish. You can also fix breakages with this and fibreglass. And add glitter/Jewels. After getting used to the whole process you can start experimenting with different cool designs!