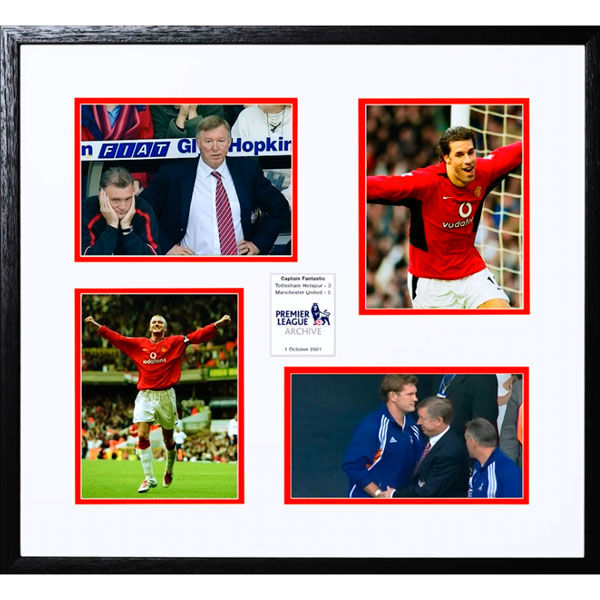 A small paperboard or thick paper card that contains an image of certain personalities, places, or things (real or fictional) and sometimes a short description of the picture, as well, is called a 'trading card' or a 'collectable card'. The typical dimensions of a trading card are 2.5 inches by 3.5 inches (6.35 cm by 8.89 cm), which roughly equals the size of a playing card. Saving, collecting, exchanging, selling, and buying trading cards of various types has become a hobby over the past several decades. The start of this trend can be traced back to the 19th century when people started collecting postage stamps for fun or profit.
In the UK and several other parts of the globe, as well, the collecting of trading cards is a favourite pastime, especially for football enthusiasts. Association football cards are sports cards that typically have a picture of a player and can be purchased individually as well as in bulk. Futera, for example, is a trading card publisher of Premier League clubs like Arsenal. Arsenal trading cards are popular, particularly with fans of the club, and can be acquired from brick and mortar sports memorabilia stores as well as online from the comfort of one's home. eBay, for example, features a large collection of Arsenal trading cards for fans and collectors.
A Brief History and Evolution of Trading Cards
Trading cards are often related to sports and are interchangeably called sports cards, as well. In 1898 in the UK, the first ever association football (soccer) cards were manufactured by Marcus's Tobacco. A typical set consisted of more than 100 cards, and the title of the set used to be Club Colours. One side of the card had a picture of a superstar player, while the other side had the tobacco advertisement. A 50-card set called 'Famous Footballers' was the next series of cards produced by Ardath in 1934. One side had the picture of a player, while the other had a tobacco advertisement along with a short biography of the player.
In the 1950s, trading cards were inserted into bubble gum packs in the U.S. by The Topps Company, Inc. The first baseball trading card set was produced in 1951 by Topps. In the United Kingdom, trading cards were sold along with bubble gum from 1958 to 1975 by A&BC and from 1975 to 1981 by Topps. Beginning in the 1940s, similar trading cards were also produced in Italy and Spain.
Sports cards have been produced for all major sports, including association football (soccer). For professional sports like football, sets of trading cards are issued for each season. Club-specific trading cards have also been in production over the years. In the 1980s, the production of sports cards was at a high, but by the late 1990s, the market was saturated due to proliferation, and the manufacturers had to produce rare and limited versions of trading cards to keep the enthusiasts interested.
Game-used memorabilia trading cards contain a piece of a player's jersey that was worn in a professional match. Other memorabilia trading cards may contain pieces of hats, bats, floors, balls, and helmets. Other famous trading cards include serially numbered cards that are produced less often as compared to base set cards. Authenticated autographs are also quite popular amongst collectors.
Digital trading cards live exclusively online and act as a digital counterpart of physical trading cards. eTopps, a brand of digital sports cards by Topps, was launched in 2000, but the product line was discontinued in 2012, and a phone application, Topps Bunt, was launched that same year.
Collecting Arsenal Trading Cards
Arsenal trading cards are equally popular with kids and adults. There are several important considerations when collecting trading cards. Team and player loyalty may not change very often, but the value of a trading card can change a lot. Therefore, it is important to determine up front whether one intends to collect these trading cards for profit or for fun. A collector should start the hunt while focusing on the players he or she likes the most.
In addition, a buyer should set a collecting goal. If someone is an Arsenal fan, it is logical to start with Arsenal trading cards. Within a club, a collector may want to start with his or her favourite player(s) first. While collecting trading cards, a buyer may come across several other trading cards that are a great addition for a collection and may redirect his or her collection efforts. Football card starter kits are an excellent collectable for Arsenal trading card enthusiasts, as well. These kinds of kits have several packages of football cards, page protectors for storage, and a display binder.
A collector should be sure of the right price of an Arsenal trading card. This can easily be done by referencing certain card pricing guides that are available online. Collectors can even access the eTopps Card Price Guide free on various online platforms now. Visiting and optionally subscribing to online monthly sports guides is a great way of staying current on the latest developments associated with Arsenal trading cards. Having a signed Arsenal trading card not only makes it a sentimental collectible for fans, but it also increases the value of a card. Autographs can be obtained by visiting publicised player autograph signings and fanfare parties.
Types of Arsenal Trading Cards
Understanding the various categories and conditions of football trading cards is imperative for a collector. The following table describes some of the most popular types of Arsenal trading cards.
Type of Arsenal Trading Card

Brief Description

First-year cards produced for major league players

Their value can increase over time

'Single' is a solitary card for a reputable player

Generally, cards older than 25 years

Possess nostalgic and historic value

Not always expensive

Generally, cards of players who participated in the last season's all-star game

They sometimes refer to any star player of a major league

Cards of non-star players

Constitute the largest number of cards in manufacturer issued sets

Comparatively less expensive than other cards

May increase in value over time

Also called 'autos'

Signed by the featured player

Sell at premium prices
These are the types of Arsenal trading cards that are available, but the same classifications also hold true for other clubs. There are also some uncommon types of Arsenal trading cards that are often valuable. These cards include error cards, graded cards, inserts, reprints, variations, and short-prints.
Identification of Arsenal Trading Cards
Arsenal trading cards can generally be identified by the year, the card number, and the producing company. With the increasing popularity of trading cards, the number of producing companies has also increased significantly over the past few decades. Some of the most popular brands include Topps, Upper Deck, Donruss, Bowman, Sage, and Panini.
The year of the card is usually found next to the company logo on the front side of an Arsenal trading card. A copyright date is also present on the back side of trading cards. If there is no date mentioned, buyers can look for the stats on the back to determine the production date and issue year. The brand name of the card producer can be on the back or the front. Trading cards are mostly referenced by the name of the issuing company. A card number is also located on a typical Arsenal trading card. More often than not, it is next to the brand name.
How to Buy Arsenal Trading Cards on eBay
Arsenal trading cards can be acquired by entering relevant queries into the search bar on the eBay home page. Some possible search terms include Arsenal trading cards, trading cards, Arsenal collectible card, signed Arsenal trading card, and signed trading card. You can filter the results by a simple selection of various options based on your preferences. For some of the search terms, eBay also suggests related searches that may facilitate the buying process and reduce the time it takes to find the desired Arsenal trading card(s).
To save on delivery charges, look for Arsenal trading cards in your vicinity. This can be done by entering your postcode. In case you are lucky enough to find the card(s) you want in your neighbourhood, you can pick up your order at a time of your convenience from the seller as soon as the transaction is successfully processed. It is a recommended practice to go through the feedback and reviews for a seller before placing an order.
Conclusion
A trading card is a thick, paper card that contains an image of a personality, place, or thing. A small description may sometimes be part of a trading card, as well. A typical trading card is roughly the same size as a playing card. Buying and selling trading cards has been a favourite pastime for many football card enthusiasts over the years. The trend of acquiring trading cards can be traced back to the 19th century. No matter the time period, the purpose has almost always been either to have fun or to profit.
Arsenal trading cards can be acquired individually as well as in bulk. Basic knowledge of the history and evolution of trading cards, the various considerations, and the types of trading cards is essential for a collector who wants to purchase Arsenal trading cards. Trading cards are often purchased on the Internet, although they can also be found in sports memorabilia stores. eBay features a large collection of Arsenal trading cards to satisfy a wide fan base.