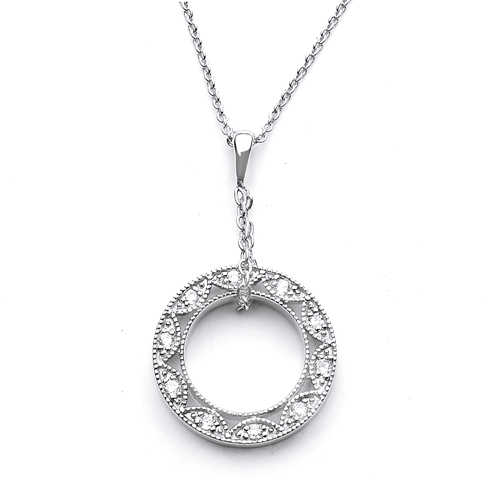 Art deco jewellery was influenced by the technological advancements of the time. The art deco period extends from the 1920s to the 1940s, and playful, opulent, and sophisticated styles with geometric shapes, bold contrasting colours, and symmetry characterise it. Art deco chains can incorporate necklaces and bracelets, and they can be designed for both women and men.
Art deco chains are often sold at many jewellery and major department stores. Exclusive brands, such as Van Cleef & Arpels, Cartier, and Tiffany & Co., offer unique and exclusive pieces for the consumer looking to a stunning, luxurious piece. For the consumer who is looking for an art deco chain at an affordable price, they are able to head online. For example, eBay sells a selection of art deco chains, of varying brands, prices, and styles. In order to make an informed purchase decision, consumers are advised to learn about art deco chains, how to identify art deco jewellery, and the different types of chains available, including necklace chains and wrist chains.
About Art Deco
Art deco is believed to be one of the most influential design styles in history. It reached global popularity for a long period of time and still continues to enjoy a strong influence and appreciation today. Art deco is characterised by geometric shapes, symmetry, and bold block colours. Strong materials like aluminium, chrome, stainless steel, coloured glass, and vividly coloured gemstones are commonly seen in art deco style and design.
A History of Art Deco
Art deco is a distinctive design style that began in France in the early 1920s. It quickly spread to the United States, the United Kingdom, and Europe. Art deco encompasses a period from the 1920s through the 1940s. The art deco style is evident not only in jewellery but also in architecture, art, clothing and fashion, interior design, and a wide range of consumer products, from cars to clocks, cookware to electronic appliances.
Identifying Art Deco Chains and Jewellery
During its height, art deco style signified luxury, opulence, glamour, and high class. Art deco jewellery reflected this with bold shapes, bright colours, and a sophisticated elegance. Today, art deco jewellery remains highly sought after. Whether it is a beautiful vintage art deco piece or a piece of modern crafted art deco jewellery, many consumers enjoy its elegant style. Art deco jewellery incorporates a wide range of types, including rings, brooches, watches, and earrings.
Influences
Egyptian themes and motifs strongly influenced art deco jewellery, which is evident in many pieces with the use of the pyramid, sphinx, or falcon. This Egyptian theme came about with the discovery of King Tutankhamun's tomb in 1923, as well as some other significant archaeological digs at Pompeii and Troy. Another influencing factor clearly visible in art deco style jewellery is travel during this era. Airplane travel became popular, along with the automobile and other modes of fast transport. This is often evident in jewellery from this era with the use of planes, arrows, cars, and panthers.
Art Deco Chains
One of the more popular types of jewellery available includes art deco chains. Chains from this inspiring era are available for both women and men and tend to be oversized. The use of diamonds accompanied by brightly coloured jewels like emeralds, rubies, and sapphires is popular. Colours are often used to contrast each other. Chains featuring geometric shapes, such as circles, triangles, rectangles, and squares, make up a significant portion of the types of art deco chains available. These shapes are often intricately interwoven in symmetrical design. Bakelite art deco chains, popular during the1920s and 1930s, continue to be a popular choice for many individuals looking to purchase a piece of art deco jewellery. Bakelite was a popular type of plastic used during this period, and it was able to be produced in a wide range of colours.
Popular Types of Art Deco Chains
When looking to purchase an art deco chain, individuals can choose from a range of chains designed to be worn either around the neck or around the wrist. Buyers have the choice of fine art deco chains, costume art deco chains, or vintage art deco chains.
Art Deco Neck Chains
To make a bold statement with art deco neck chains, ideal for wearing on a formal occasion, many buyers like large dramatic pieces with brightly coloured gemstones. Art deco neck chains can range in length; they may sit high around the base of the neck or they can be long, extending down over the chest and upper torso. If opting for a chain that features large shapes and embellishments, make sure the chain is strong enough with secure clasps and closures.
A fine neck chain is a popular choice for consumers looking for something suitable for everyday wear. Picking out colours that go well with an individual's overall wardrobe ensures he or she should get a lot of wear out of the chosen jewellery piece. Art deco pendants are iconic of the art deco era. Lovely stone, gem, or metal designs are readily available for buyers looking for this type of item.
Art Deco Wrist Chains
Wrist chains were popular during the art deco era and continue to be popular today. Art deco wrist chains may be brightly beaded, heavily jewel encrusted, or large pieces that sit boldly on the wearer's arm. Charm bracelets with art deco charms and figurines are a popular choice for many women looking to purchase a beautiful art deco wrist chain. These can be worn every day or kept for wearing on special occasions.
Famous Art Deco Jewellery Brands
Many jewellery makers create lovely art deco chains, and they range in price and quality. The following brands are considered to be highly respected in influencing art deco jewellery across the world. These top quality designer jewellery brands include Van Cleef & Arpels, Cartier, and Tiffany & Co.
Van Cleef & Arpels
Van Cleef & Arpels was a French jewellery company founded in the late 1800s. Much of their creations are considered to have significantly influenced how art deco jewellery was made. In the 1930s they moved to New York, bringing their luxury art deco style and French flamboyance to the United States. One of their renowned pieces was the Van Cleef Passe Partout. Its long, snake-like art deco chain features beautiful geometric gemstones fashioned into a flower bouquet. The chain can be worn several ways, including as a choker, a necklace, an opera-length necklace, a bracelet, or even a belt.
Cartier
Cartier created some unique and memorable pieces of art deco jewellery and various other items, including their flexible gas pipe, gold neck chain and mystery clocks timepiece. Cartier art deco chains continue to focus on being embellished with sparkling diamonds and other gemstones, a hallmark of the luxury Cartier design that has carried through to today.
Tiffany & Co
Many Tiffany & Co original art deco pieces are considered highly valuable, and many are kept on display in various museums, including New York's Metropolitan Museum. Tiffany's art deco chains are easily recognisable for their predominant use of silver. Many art deco Tiffany chains are beautifully embellished with lovely large stones, such as sapphires and diamonds.
How to Buy Art Deco Chains on eBay
The easiest way to find art deco chains for sale on eBay is to type "art deco chains" into the search bar on eBay's home page. This allows you to get an overall idea of what is available. It is a good idea to refine your search down to something more specific. To do this, you can either search using a specific phrase, such as "art deco platinum pendant neck chain&" or a "flower art deco charm bracelet&", or you can filter the results using the search category options. These category options include filtering results based on the chain's condition, its price range, by seller, or buying format.
If you are new to eBay, you may like to find out about the useful buying tools available. eBay's mobile applications are a helpful way to keep up to date with all your buying activity on eBay. With eBay mobile, you can shop anywhere on the go from your mobile device. Alerts, notifications, and messages are sent to your phone, ensuring you do not miss out on that great deal. Downloading the applications is simple, quick, and free, and available for iPhone and iPad users, Android and Blackberry users, as well as Windows Phone users.
Conclusion
Often utilising aluminium, stainless steel, chrome, and other metals, and embellished with diamonds and gemstones like sapphires, rubies, and emeralds, art deco chains are a unique and sought after style of jewellery for many consumers. Art deco chains tend to feature bold geometric shapes and contrasting colours, often arranged in symmetrical form. Whether consumers are looking to purchase inexpensive costume art deco chains, luxury designer branded chains, or to find themselves a one of a kind vintage art deco piece, they are advised to have some knowledge of art deco jewellery and what is available. Some of the more popular types of art deco chains available include neck chains and wrist chains.
Many consumers enjoy heading online to eBay to find their perfect art deco chain. eBay enables buyers to easily search for any style or brand of chain, no matter whether they are looking to purchase a new piece or a used chain. With secure payment methods and reputable sellers, eBay is designed to help buyers have a positive buying experience.