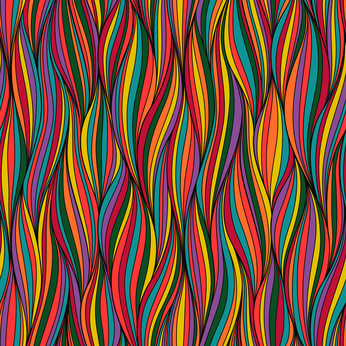 The term Art Deco was first coined in the 1960's to describe a modernistic and innovative art movement that began in the 1920s. The Art Deco movement flourished in the 1920s and 1930s, but waned in the latter part of the 1930s as newer art movements became popular. The term 'Art Deco' is one that is probably known to the vast majority of people, yet it may not be fully understood by all. An Art Deco print can be an interesting purchase. A print, in artistic terms, is when multiple recreations of a piece of art are made through a process called printmaking. The original piece will usually be handmade by the artist on a stone block, a wooden block, a metal plate or a special artists' screen. Some of the most famous Art Deco pieces have been made into prints, which can add unique style to any home or art collection. An Art Deco print gives a buyer insight into the innovative and creative world of the early twentieth century. This guide offers buyers a deeper understanding of Art Deco prints by providing a brief history of Art Deco and printmaking, outlining some of the more well-known Art Deco artists and some famous Art Deco prints, and will also point out several factors that should be considered before buying an Art Deco print.
History of the Art Deco Print
Art Deco describes a movement of visual art and design that was mainly produced in the 1920s, 30s and 40s. It first appeared in France in the 1920s and by the late 40s its popularity started to decrease. The Art Deco movement is known for its use of geometrical forms; its artists and designers liked to implement lots of shapes and symmetrical lines into their work. The Art Deco movement often used images that portrayed advances in industry and machinery. The female form was also a very popular image used in Art Deco pieces.
Printing, the technique of printing patterns, text or image from one material to another, is believed to have first occurred in China around the year 220 when a wood block was used to print images on to cloth. This was referred to as woodblock printing. Developments in printing continued throughout the ages and during the Art Deco movement, the most popular method of printing was lithography. Lithography is method of printing whereby an image is etched onto a smooth-faced metal plate or stone using a coating of wax. This etched image can then be transferred onto paper or another type of material using ink, and it can be reproduced hundreds or even thousands of times. Lithography, with its mechanical and industrial procedures, was perfectly suited the ethos of the Art Deco movement, which celebrated machinery and functionality.
Discover Art Deco Prints
Art Deco prints were used in many different ways, from reproductions of paintings, to fashion, illustration and advertising. The Art Deco movement was huge, which meant that the Art Deco style was seen everywhere in society. Consumers would see Art Deco images everyday in adverts in their newspapers, movie posters and prints of paintings by artists of the day. Art Deco prints are known for their vibrant colours, geometric angles and symmetrical shapes. In advertising and poster production a new type of angular lettering was used, which fitted in well with the rest of the movement.
An Art Deco print may be bought for various reasons. Some buyers will see it as an ideal piece to add to an art collection. Angular Lettering - Art Deco moved away from the curved lettering of the Art Nouveau movement and used straighter, more geometric lettering.
How to Care for an Art Deco Print
Even if the Art Deco print in question is not of high value, it still needs to be cared for to keep it in good condition.
A buyer should consider covering the print with glass, framing it and hanging it from a wall. This will prevent any damage from happening to the print and will also mean that it is there for people to view and admire. If the Art Deco print is to be stored somewhere, it should be in a cool and dry place. If the print is being cleaned a soft cloth should be used to wipe off any dust. If there are tougher stains that the buyer wishes to remove, he or she can use a cotton ball soaked in rubbing alcohol, although this can be a risky process. An owner should consider that any cleaning risks damaging the print, so it may be wise to take it to a professional.
Famous Art Deco Print Makers
The following list provides a brief outline of some of the more famous Art Deco artists>
Roger Broders
Tamara de Lempicka
Erte
Georges Barbier
Paul Iribe
Georges Lelpape
René Lalique
Finding an Art Deco Print on eBay
Once you determine the type of Art Deco print you want to purchase, visit the Art Deco portal on eBay, click on 'Prints' and start searching item listings. The Categories list on the left-hand side of the eBay page helps to narrow the search.
Searching for an Art Deco Print on eBay
Search eBay listing titles for specific words when shopping for an Art Deco print. For example, to find a Roger Broders Art Deco print, type 'Roger Broders Print' into the search box, and then click the Advanced button to customise the results. Also visit eBay's Search Tips page for more advice on searching for an Art Deco print with keywords. If you can't find the exact Art Deco print you want, try shopping eBay Stores.
Conclusion
Art Deco prints are bold, colourful and expressive, and they can be a valuable addition to any home or art collection. There is a lot of information on Art Deco prints available, and it is advised that potential buyers become familiar with the different artists, styles, prints, and values of Art Deco prints before purchasing one for their collection. Once you have collected this information, you can buy an Art Deco painting safely and securely on eBay.