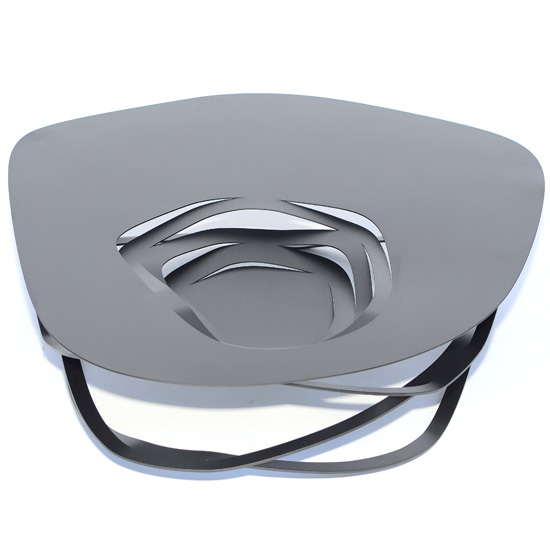 Coming into existence as an offshoot of the Art Deco movement, Art Moderne brought with it a different aesthetic to architecture and household furnishing design. Art Moderne aspired to maintain the intrigue Art Deco had with materials and technologies of the twentieth century, while also peeling away the perceived ostentatious elements that Art Deco had become known for. Tables from this period would highlight this aspiration by showing efficient, clean and functional design. They stand as a beautiful piece of furniture that adds elegance and style to any home, gallery or office space.
This guide aims to provide potential consumers with the relevant information they need to make an informed and confident purchase of an Art Moderne table.. It will touch on a brief history of Art Moderne tables, types of Art Moderne tables available, materials commonly used to construct Art Moderne tables, factors to consider when purchasing a table, and finally some advice on the care and maintenance of an Art Moderne table.
History of Art Moderne Tables
Developing in the United States and Germany as an extension, the Art Moderne movement was born in the early 1930s as a move beyond Art Deco.. The previously ornamental, and some believed decadent style, of Art Deco had begun drawing resistance because of the less forgiving economic environment of the depression era 1930's. Art Moderne designers and architects were still enamoured with the new materials and technologies that had been embraced by Art Deco, but they would use them in a more streamlined (art modern is also often called streamline modern) and efficient way.
Art Moderne tables and household furnishings are perfect examples of the changes that drew furniture designers and manufacturers away from the Art Deco style of the earlier decades. Gone would be the abundant ornamentation and intricate detailing. The smooth curves would be replaced by clean angles, and exotic woods would be replaced with practical materials that could be found in abundance. Mahogany gave way to local woods and glass, making tables not only durable, but also affordable. The tables that would come from this period would not only be a change in aesthetic and art, but also stand as evidence of a changing world and a changing world economy.
Discover Art Moderne Tables
When buying a piece of Art Moderne furniture consumers are buying a piece of contemporary history. This design period, as much as any, highlighted a changing pathos, a move away from the extravagance of the past into a more efficient future. This was the point when antiques began their journey to a more contemporary look and wider availability. There is a wealth of choices within the category of Art Moderne tables and the variety offers something to suit many tastes and design needs.
Parts of an Art Moderne Table
Tables, both contemporary and antique, tend to have the same common features to them. Below is a list of those parts.
| Part | Description |
| --- | --- |
| Table Top | The flat surface that makes up the top of the table. |
| Leg | The leg supports the table top and raises it from the ground vertically. |
| Skirt | The under carriage of the table that connects the legs with the top. |
| Knee | The higher portion of the leg. |
| Foot | The portion of the leg that is lowest and touches the floor. |
| Drop Leaf | The drop leaf is the portion of the top that extends beyond the apron that can be hinged to the sides of the table. A drop leaf allows a table to extend if required. |
| Stretcher | A component or cross section piece that connect the legs of a table together to add greater stability. |
Types of Art Moderne Table
The Art Moderne style offers a variety of different types of tables available. Here is a listing of some of the most common.
| Type | Description | Advantages | Considerations |
| --- | --- | --- | --- |
| Coffee Table | Low, long table usually placed near a sofa. | A good social space. Convenient to place hot drinks and food upon. | If a heavy style is chosen, it can be difficult to move. |
| End Table | Often placed at the end of a sofa or chair. | Holds small items, often a lamp near to where people sit. | A small type of table with limited space. |
| Kitchen/ Dining room table | Designed for groups of people to eat around. | Large tables that can fit many people around them. | Usually heavy and difficult to move. |
| Console Table | Attached to a wall often with a bracket. | Convenient in compact areas. | Needs to be next to a wall |
| Card/game table | A smaller table that allows people to play games on. | Often has markings for specific games on it. | Markings on table may make it limited for other uses. |
Typical Materials Used in an Art Moderne Table
The following is a listing, along with some description, of a few of the materials that were often used to manufacture Art Moderne tables.
| Material | Description |
| --- | --- |
| Oak | A durable, strong wood that is resistant to most funguses and parasites. |
| Walnut | Strong, hard and durable wood that is not excessively heavy. Popular for making cabinets and furniture. |
| Pine | A soft wood that is light weight and resists shrinking and swelling. |
| Glass | Allows for different colours and shapes. Its use in table making showed new modern concepts of table design |
Factors to Consider when Buying an Art Moderne Table
Original or a reproduction - The fact that this category has existed during the life span of people that may still be alive means that there are plenty of original Art Moderne tables still in existence. A question that consumers must consider is whether they want an antique table or a reproduction Art Moderne table? This decision should be based your budget and the proposed uses of the item.
Size, style, and usage - When buying an Art Moderne table, or any table for that matter, the buyer should bear in mind the proposed space that it will be entering. Perhaps, the Art Moderne style will not fit in perfectly with a room of older antiques. As well, the intended use of the table must be considered. A game table being used as a bedside table may not create the intended effect. The customer is always right, but the buyer should bear in mind how the table will be used, and how it will be viewed by guests.
Condition - An aged antique doesn't mean a damaged one. An original Art Moderne table will show some wear and tear on it. This is a sign of age and signifies that the item is indeed of that era. With that said however, buyers must be vigilant to keep an eye out for damage to the structure of the item. Look for deep cracks and scratches in the original material, wormholes or rotting on any wood surfaces or joints, and saw marks anywhere along the table. Any of these factors will devalue the table.
How to Care for an Art Moderne Table
If an original Art Moderne table from the 1930's or 40's has been purchased, some additional steps may be required to best maintain it. The table must be cleaned regularly with a sponge, mild soap and warm water.
At least twice a year the table should be polished. Spray polishes that contain silicone should be avoided as they can damage antique wood.
Monitor the temperature and humidity that the table is stored in. There should be no wide variances in either. Also, monitor the amount of sunlight that interacts with the table. Prolonged exposure to sunlight can discolour the wood and contribute to warping. By protecting your Art Moderne table against temperature and moisture extremes, it will provide lasting beauty for many years to come
Accessories for Art Moderne Tables
A few suggestions for accessories for an Art Moderne table include:
Lamps to light up the area and highlight detailing
Antique rugs to rest the table on
Period cards and board games for games tables
Coffee table books
Cleaning supplies, a soft towel and a beeswax type polish
Finding Art Moderne Tables on eBay
Once you determine the type of Art Moderne Table you want to purchase, visit the Furniture portal on eBay, click on 'tables' and start searching item listings. The Categories list on the left-hand side of the eBay page helps to narrow the search.
Searching for Art Moderne Tables on eBay
Search eBay listing titles for specific words when shopping for Art Moderne tables. For example, to find an Art Moderne coffee table, type 'Art Moderne coffee table' into the search box and then click the Advanced button to customize the results. Also visit eBay's Search Tips page for more advice on searching for Art Moderne tables with keywords. If you can't find the exact Art Moderne table that you want, try shopping eBay Stores..
Conclusion
Arming yourself with information from this buying guide and other relevant sources will give you the information that you need to make a confident purchase. Bear in mind the materials used on these tables and the varied types of tables that are available while making your decision. Find something that really resonates with your personal style and taste.
Once you have collected this information, you can buy an Art Moderne table safely and securely on eBay.