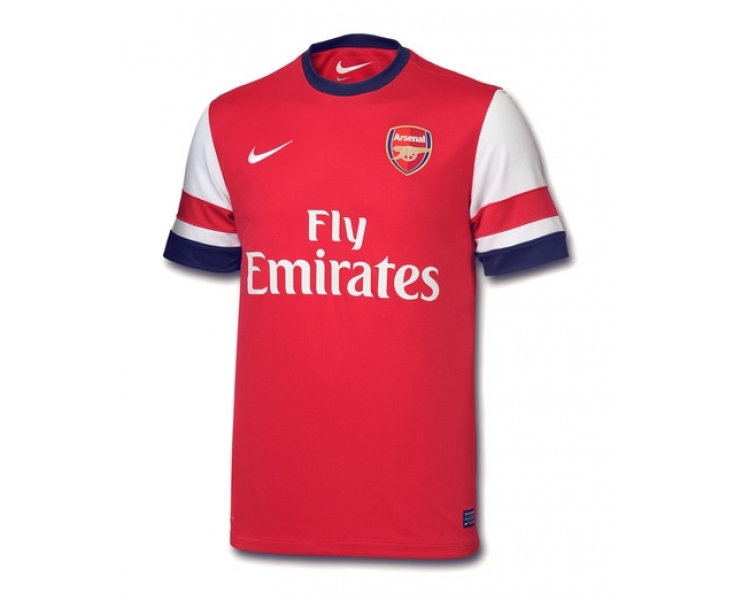 European football is a beloved sport in many countries around the world, including England, France, Spain, and Italy. It has a passionate following among its fans, and certain players have become fan favourites with followers who seek memorabilia of all types. This can include a wide variety of items, such as shoes, balls, photographs, and autographed football shirts, which are especially popular with fans.
When buying football shirts signed by a favourite player, collectors should keep some key advice in mind. This includes learning about football shirt materials and their designs, as well as some of the history behind how football shirts have changed over the years. Football fans should also learn how to recognise if a shirt is an authentic signed football shirt. Finally, shirt collectors should know how to properly store signed jerseys to keep them in great shape. Those who are interested can sometimes buy signed football jerseys in local sports memorabilia shops, or they can search on sites like eBay, where signed jerseys can almost always be found.
Football Shirt Designs
Before buying authentic signed football shirts, football fans should know a little about them. By knowing what to expect when buying shirts, they can verify the authenticity of any items they plan on buying.
Materials
Cotton was the main material that manufacturers used to make older football shirts. Shoppers can find modern shirts in a variety of different materials, including synthetics, polyester, and other fabrics. The table below outlines commonly available materials.
Material Type

Description

Polyester Material

Breathes well, light, and durable

Excellent moisture management capabilities

Moisture Managing Material

Costs more than other material types

Materials help moisture evaporate more quickly

Blended Material

Typically a synthetic blended with polyester and another material

Tends to react as a 100 per cent polyester football shirt
When buying signed football shirts, shoppers should be sure to store items properly to protect them and keep the items in the best shape possible. Collectors should not wash signed shirts as this can damage or even remove the signature.
Design
Made to keep players cool during the hot summer months, football shirts have short sleeves. The materials that comprise a modern football shirt help the moisture that players build up while playing evaporate more quickly. Evolving along with the game of football, jerseys today come in a variety of colours and designs that are often associated with the players of the teams that wear them.
Football Shirt Numbering System
In the old days of football's beginnings, the player numbering system was based on the starting position of a player. Over time, this process became varied due to the different types of formations that individual countries used when playing each other. With the advent of television and radio, football became even more visible and popular than before. The popularity of numbers associated with certain players also played a role in extending football shirts past the first 11 players. The table below details the player numbers 1 to 11 and the positions most often associated with them.
Number

Purpose

Description

Goalkeeper

Number is almost always associated with the goalkeeper

Job of this position involves keeping the soccer ball out of the goal

2

Defender

Typically associated with the right back

Defenders work in conjunction with the goalkeeper to keep the other team from scoring

3

Defender

The centre back position usually handles this role

Works with the goalkeeper and other defenders to protect the goal

4

Defender/ Midfielder

Lefty position gets its name from the left field

Occupied by a midfielder or defender, depending on formation used

5

Centre Half/ Defender

The centre half or one of the defenders wears this number

Typically occupied by a defender or the centre midfielder

6

Centre Back

Versatile position occupied by players who can play offence and defence

Most often played by a midfielder or centre back

7

Attacker

Usually the right wing

Serves as a secondary goal scorer

Works in conjunction with the striker or one of the wings

8

Two-Way Midfielder

Strong defensive as well as offensive player

Offensive minded players who play some defence between midfield and the opposing goal

9

Striker

Primary goal scorer

Usually occupies the centre of the field

Most often found in a position to score

10

Two-Way Midfielder

Occupied by dominant players who have a lot of responsibilities on and off the field

Must switch in transition from offence to defence

11

Slasher

Forward wing or wide midfielder

Another optional scorer

Feeds other players so that they can kick the ball into the goal
Players wear other numbers beyond the initial 11. In modern football, the jersey number does not signify any rank of importance, except for the goalkeeper, who usually sports the number 1.
Football Divisions
Whether buying football shirts for players from a premiership club or for retired players, football fans can find what they seek online or at local sport memorabilia shops. The following section contains a list of some of the more common clubs.
Premiership Players/Clubs
Lower Division Players/Clubs
Scottish Players/Clubs
European Players/Clubs
Retired Players
Certifications
When purchasing authenticated signed football shirts, shoppers have a choice of certification categories. The following section contains these different classifications, as well as how to properly authenticate a signed football shirt.
Certified: Obtained Personally
Certified: Private Signing
Certified: Public Signing
Uncertified
Authenticating a Signed Football Shirt
While owning a signed football shirt is exciting for many individuals, having a signature on an item authenticated increases its value. Some signed football shirts come with a certificate of authenticity, which provides sufficient proof that the shirt has been signed by the athlete in question. A collector can have a signed football shirt authenticated for a price. If buying a jersey online, collectors should only buy from respected sellers.
Collectors can also compare the signatures of the athletes with other authenticated items to see if they look the same. If they do, then more than likely the football shirt has an authentic signature. They still need to get certificates of authenticity if the shirts do not have them. Other collectors may require these certificates when buying signed items.
How to Store Signed Football Shirts
Once a collector buys a signed jersey representing his or her favourite player, the shirt can be placed in a display frame.. This protects the item and allows the collector and others to admire it without potentially damaging the shirt. It is worth taking the time to learn how to properly display an authentic signed football jersey to ensure maximum protection.
Display Frame
Before purchasing a frame or window box, collectors must measure football shirts for size. This allows collectors to purchase the right size display frames. The jersey can be positioned according to how it would sit in a frame and then be measured with a tape measure. Buyers can add some space to this on all sides to leave room for any other memorabilia that they want to place in the display frames with the jerseys. This might include game tickets, flyers, or even the authentication certificate itself.
How to Place the Signed Football Shirt in the Frame
After purchasing the properly sized display frame, collectors must then place the shirts and any other items in the frames and secure them in place. They can do this by attaching the jerseys to backing boards that fit into the display frames. The jerseys can be secured to these boards with pins or even tape in some instances. Once a jersey is placed in a frame, it should not be removed again. Collectors should secure other items in the display frame at the same time they secure the shirts. Once completed, the display frame can be hung on the wall for family and friends to enjoy.
Conclusion
Owning an authentic signed football shirt fulfils the dream of many sports fans. Such an item can give fans of a particular athlete or team a closer connection to that team or person. When buying signed items, collectors should have them authenticated. This provides collectors with proof that the athletes in question have in fact signed the items owned, and the signatures are authentic. This allows collectors to later sell the signed items as authentic products if they desire. When purchasing signed items, the items should come with certificates of authentication. If not, collectors can pay an expert to authenticate the items for them if necessary.
After purchasing a signed football shirt and having it authenticated, a collector should then place the shirt into a display frame to keep it in prime condition. This also allows fans to display the shirt so that others can admire it, as well. The storage and display process involves measuring the jersey for the correct display size and taking into account any other memorabilia that the fan wants to place in the display frame with the shirt, such as game tickets. Online websites like eBay and local sports memorabilia stores may both offer an assortment of signed football jerseys for collectors.