I brought my hip-hop business to Ebay from the www after hearing dozens of complaints regarding the sale of copied mixtape CDs.
We all know people illegally distribute music and video materials worldwide, but the amount of blatant bootleggers selling on Ebay at the moment is staggering. Not only does it hurt legitimate sellers such as myself and a few others, but it hurts the customer aswell, as they are paying good money for shoddy goods.
How to avoid purchasing copied/bootlegged mixtapes:
Read the item description

carefully,

if sellers are not explicitly stating that they are selling official/original mixtape CDs, then you can be 99% sure that they arent.
Ask to see proof, all it takes is a 1-minute message via 'Contact Member' to authenticate any items that you are unsure of.. I have been asked before and I have sent the person a photo of my items along with any other information that I think is appropriate. I now word my descriptions so that there is no question on the authenticity of my items.

Read their feedback carefully.. personally if a seller hasnt got 100% positive feedback then I will not go any further without reading all of their negative feedback and making an informed decision.
It is in customers best interests to use the above pointers at all times, being that it is your good money that you will be spending.
REMEMBER,
read the item descriptions carefully, as the wording on some items is such that its created to confuse the buyer(s) and they wont realise until its too late.
DONT be afraid to ask sellers any questions, thats what the CONTACT MEMBER function is for!!
An example of the type of picture I would send someone asking me a question on my items authenticity is below: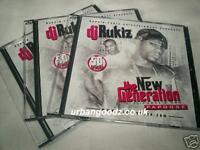 I hope this little article has helped you, and I hope my advice will help Ebayers old and new avoid being ripped off.
Thanks for reading,
Adam
Urban Goodz UK
info@urbangoodz.co.uk