How to eBay - Step by Step Guide for Beginners
Here you will find the
Basics on how to ebay
. Ideal for I
ndividuals, Business, Charities and Non Profit Organisations
.
A
step by step Tutorial Guide from Beginning to End
. If you need any other help or have any other questions please do not hesitate to contact us through eBay at our user name Westonhospice.
If you would like to see a specific area of how to ebay please see our other guides.
This guide presumes that you already have set up a paypal account and a eBay account.
If you need to see how to set up an ebay or paypal account first please see our other guides on this before reading this section
.
Just before we begin I know it can look quite scary when you think of ebaying but don't worry, once you get used to it you will start to enjoy selling online.
I know you don't know me but I was a bag of nerves when I started and now it seems so much easier now I know what I am doing because of help from others over the past few years and now I wish to pass this knowledge on to you.
The Key to remember is 'Get the basics right' and you will succeed. Let us begin :)
---
Step 1) Find something to sell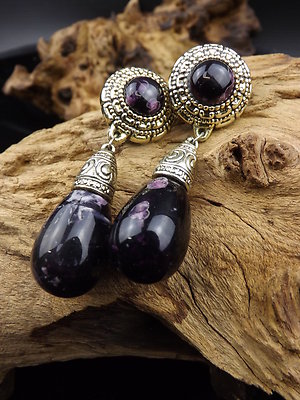 Find a few items to sell on ebay, if it is your first attempt in selling an item on ebay
try and find a small item that is easy to post
and perhaps
low in value
to make it easier for you and that less bit stressful.
Once you find the item, if it needs a
clean
or a check to
make sure the item is fully working
do so now, as you do not want to go through the listing process and realise there is something wrong with your first item listed.
Top tip: if an item does need cleaning the best thing I find is to use baby wipes (please check first that it is suitable for the item being cleaned) if you do not have these then a damp cloth will be fine.
---
Step 2) Taking your photograph
Once your item is
looking as best as it can
you will need to take a photograph of your item.
Please note: when selling an item, your photograph is key in selling it. Remember get the basics right and the item will sell.
If you only have a basic camera or phone to take your images that is fine the one
key thing is to use GOOD LIGHTING.
Please see the two pictures below of a bad photo and a good photo: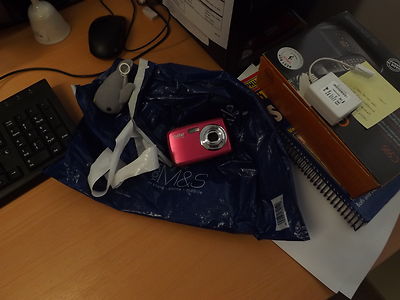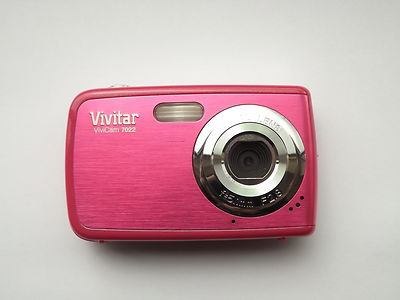 The first image is obviously a bad photograph several things are clearly wrong.
BAD PHOTOGRAPH
1, It is
very dark
and you can hardly see the camera at all.
2, The distance from the camera is
too far
away and the customer can not see the detail.
3, The
other items in the image are distracting
and it makes it look as if you
do not care
about the camera by just throwing it down anywhere and taking a photo.
GOOD PHOTOGRAPH
1, It is much lighter and you can see the photograph much better.
2, The distance is nice and close so you can see the detail of the image.
3, There are no other items in the picture so
you know exactly what you are getting
.
I am not an expert in photography but with simple steps you can get reasonably good photographs. The image on the right was
taken with a £100 camera
with a
white
A4 piece
of paper underneath and
on a window ledge
. You could also
crop the image
to bring it closer to get a better finish.
If you are not near natural light
, use a daylight bulb or a well lite room
, Alternatively you can see our guide on how to make a light box for better photos.
You decide which photograph you would prefer on your listing.
Take as many photographs as you can
as people love that,
Front
of the item, the
back
, and
any marks
or scratches - take photographs of as much as possible that is relevant. Remember you can
take up to 12 images on eBay free of charge
(27.03.2014)
Once you have taken your photos
you will need to run the cable from the camera to your computer or take the
memory card
out and
place it into the computer or a card reader
connected to the computer.
---
Step 3) How to do a great Title and choose the correct Categories
We presume that you already have an ebay account and have basic computer skills if not please visit our other guides on How to set up an eBay account and Paypal account and then come back to this section.
Go to your internet browser and in the top address bar type in ebays website.
Go to the 'SELL' tab top right
and press it.
At this point you may be asked to
type in your username and password
like below:
Type in user name
: westonhospice
Type in password
: ********************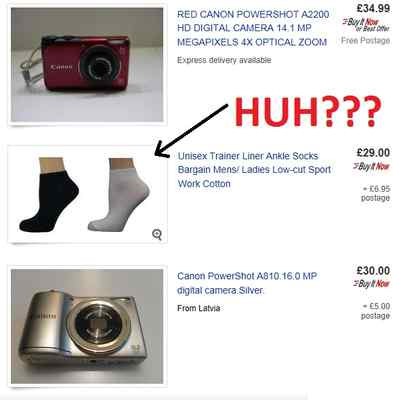 There will be a box which says:
'Give us a title for your listing or enter an EAN or ISBN.'
Type in your title and press the start selling button
. ( I will use the camera for an example)
On the next page it will say 'Find a matching category'
DO NOT PUT IN THE WRONG CATEGORY ---->
Choose one or two categories to list your item in
- as mine is a camera I checked the box which said digital cameras and then pressed
continue
.
If you are selling an item like mine eBay may asked you to
find the product in their catalog
, If they do,
USE IT
as it will increase your chances of selling the item.
Find your item
in the catalog by typing in the model and then
click 'Sell Yours'
if you cannot find it in the catalog
or
it is not there simply press
'Continue listing with out an item from the catalog'.
You should now be on the
Create a listing page
at this point.
Your category should be chosen and showing on the page ( Example:
Cameras & Photography > Digital Cameras)
Next
on the page it will say
'Product details
:' It will only show the details here if you chose an item from the catalog.
Next on the page you will want to go to
'describe your item'
and
here you will want to put your title
.
This is a
very important
bit as people searching with
keywords
will need to find it with the words you type into this box.
I personally
use capital letters
but this is up to you.
When you do your title you want to
avoid words like:
'a wonderful camera take a look' or 'incredible looking camera its great'
Words such as
wonderful or incredible are not searched for
. You want your
title to be filled with relevant keywords
that are
associated with the product
that people are most likely to search for. If you do have any space/characters left then feel free to add words like incredible but it is best to avoid.
My title example is:
"PINK VIVITAR VIVICAM 7022 DIGITAL CAMERA LENS SD CARD F=5.1MM F2.8 AAA GIRLS"
Above I have mentioned the colour, the model number, the memory card it takes, the lens type, the batteries it takes and I had some space left so I added the word girl which you could put at the front of the listing.
By doing all of the above you are
covering all of the most important keywords
. You may want to add/remove words, for example: the word girl could be removed and the zoom quality could be mentioned or the mega pixels etc as long as the
main keywords are in the title
then you are more likely to get a sale.
See below for a good example and bad: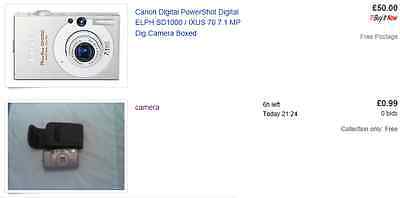 (apologies for upload quality).
You can also add a subtitle but I rarely do this
unless I really have to. If it is very expensive. If I really want to give it some more exciting keywords I will use it but generally I would say its a waste of money.
Top Tip: Avoid using Characters such as ☺ ♥ ♫ in your titles as these may confuse ebay's search engines when they do a keyword search.

Next is the '
Condition'
box
choose from used or new
(sometimes other options available.)
If you choose something other than NEW then the condition
'description' box
will show up.
Simply
type in here a brief mention of good points or bad points.
---
Step 4) How to add your pictures to the listings
Scroll down to
'Add Pictures'
and press the button.
Next a
pop up box will show
and you will need to
choose from Standard or Basic
.
The difference basically is that Basic is exactly what it says on the tin.
Using Basic
Click basic and then press browse
find your image on your computer (your camera or memory card should be attached to the computer)
Once located
click on the image
you want and
press 'open'
this will then send the image file to the ebay pop up window.
it should say something like:
If you have
more than one image to upload then repeat the process
.
Once you have all of your images you would like,
press UPLOAD
.
Using Standard
Click Standard and then press browse, find your image on your computer (your camera or memory card should be attached to the computer).
Once located click on the image you want and press 'open' this will then send the image file to the ebay pop up window.
It should then show your image like below: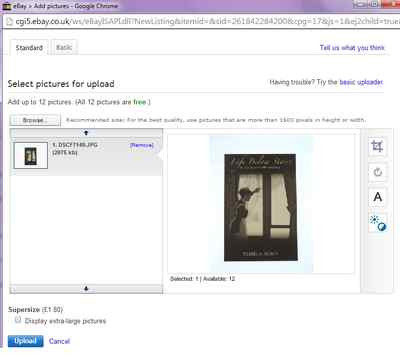 If you wish to edit the image - Crop, Rotate, etc use the tools to the right of the image.
Top Tip: if you want to upload more than one image at a time in Standard do the following:
Press browse and find your images when clicking on your images keep your finger on the Ctrl button on the keyboard (control) this will allow you to click and highlight more than one image at a time and then simply press open.
Once you have all of your images you would like press UPLOAD.
Top Tip: If you have a lot of images uploading you can minimize the pop up image box and carry on with your listing description whilst they are uploading in the background.
Once the pictures have uploaded you can
arrange the order of your photos
. What ever photo you want to show as the main image this needs to be the first image on the left.
If you want to move them around simply
press the small arrows under the images
or you can press the little trash can to dispose of them.
Make sure your images are high enough quality. Ebay requires a minimum length of 500 pixels for the longest side.


---


Step 5) Adding item specifics - How and Why


The next section will be under ' Add item specifics'

This section may be more important than you think.

Imagine when people are doing a search on ebay typing in 'Nikon Camera' for example. This will show a selection of cameras. The likelihood that they are going to click on the tabs on the left hand side of the screen is very high, for example :

They might do the following:

Nikon Camera ( in the search bar)

Then click on the digital cameras category ( which is where I placed the pink camera)

Then the customer may click on the button that says 14 Mega Pixels and then after that a 14x Zoom.

So by putting as many specifics in you have more chance of someone searching your item on ebay and the ultimate goal of it selling.

Try and fill as many specifics in as possible such as BRAND or SIZE or MODEL.

So for my camera I put in the Type, Brand, Model, Series, Colour, Zoom , Megapixels

and by doing this your are opening your chances of the item selling.


---


Step 6) How to add a Detail Description which is worth adding.


Next step is to add your Details about the item.

This is another important step for your item to sell.

You don't want a very brief description to the point that there is no details at all.

Try and avoid saying:

"Hello and welcome to my auction of this lovely camera which is just incredible."

Or ending the listing with " thanks for looking and happy bidding"

People do not want to see a unprofessional approach.

Here is an example of a bad listing:

Hello and welcome to my listing of this lovely camera

It is Pink and my girls just loved using as I am sure yours will also

In good condition

Thanks for looking

This is telling you nothing about the camera.

Another bad listing would be lots of words used filling the page in huge blocks without any spaces between your paragraphs. Try to use 4 lines at a time max and then do a space to make a new paragraph

Nobody will bother reading it if it is really long and you will waste your time if you just do masses of writing!

Try and use 5 bullet points about the item - short and sweet. Once you have this write a brief paragraph underneath mentioning anything else you think may be important.

Try not to miss anything that is relevant like marks or damage to the item as you do not want to receive bad feedback. Be as honest as you can.

Here is a fair example for a different camera:

ENSIGN CARBINE NO 12 VINTAGE FOLDING CAMERA CASED RETRO NUMBER TWELVE

Retro Ensign Carbine No. 12 folding camera with original case.

A great collectors' piece or ideal for display.

There are several areas of age-related cosmetic damage or wear-and-tear although these add to the character of both camera and case.

The telescopic / collapsible section does appear to have been repaired using green tape just behind the front viewfinder which does look a little unsightly up close.

Although we have listed details to the best of our abilities, if you have any queries or require further clarification on these items, please let us know.

Probably not the best of examples but it looks more professional than the previous example.
Its simple and informative.
If you know more about the item then add this information also to the listing.
Try and
turn any negatives into positives if possible
and don't end your description on a negative point.
Try and make the
wording reasonably large so all can read it.
Don't use capital letters for your description
as it looks like you are shouting.
Add in the details any makers marks or more information that you could not fit into your title.
If you are more advanced and would like to see how to use HTML or have a design on the page to make it look more professional then please see our other guides on this.
Next you will also be given the
option to place a Visitors counter
to see how many visitors have looked at your listing this is completely up to you and
it's free
anyway.
Next you will also have the
option to place a listing designer in your detail description to make it look pretty
.
There is a charge
for this and
it does make your listing look that bit better
but if you learn HTML you can put this in your listing free. So once again
this option is up to you
. In my opinion I would use it until I learnt how to put one in free from another source - Please take a look at our other guides on how to do this.
---
Step 7) How to choose your format & best price - auction & buy it now
First of all you will need to
do a bit of research to see how much your item is worth
.
For this example I will use the Pink camera again.
Just under the
'choose a format and price'
there will be a box that says
'Search Complete Listings'
to get pricing ideas. '
Click this
and it will open a new window which will
show the listings that have sold similar to yours
. In the search box type your model number or your item to find it so for mine I typed in " Vivitar Vivicam 7022"
I
changed the format to buy it now
items only and there was my camera, in green writing, NOT red ( green means that's what it sold for red means it didn't sell or was ended early and people could of put very high non selling prices on the item so use these also to see what an item does not sell for)
The lowest price that sold in the last 3 months was £10 + £2.50 postage so £12.50, and the highest that sold was £10 + £4 postage.
Then I uncheck the completed listings box which is on the left of the screen to show the current listings on ebay of my camera. There were none, so I have no competition in selling this item, so I may want to list it for £19.99 buy it now or £15.99 buy it now or I can match the highest price that it sold for.
If there was an item listed on ebay buy it now £16.99 for example I could match the price, do a price under or even above depending on how good your description is, the quality and the photos etc so it gives you a good price range and a idea what to sell yours at.
Top Tip: Currently 80% of items on ebay are BUY IT NOWS and only 20% are AUCTIONS. In my opinion it is always better to sell your items at buy it now - there are several reasons for this.
The reasons why I use Buy it Now:

1, People want things straight away and don't want to wait for an auction to end.

2, People miss auctions or forget about them.

3, You have more chance of a customer impulse buying from a buy it now than an auction.

4,The information that ebay tell us is clear that people are using BUY IT NOW more than ever.
If you do choose to do a auction
listing
NEVER use a reserve price this puts 90% of people off
bidding and
you will be charged
for using a reserve.It is a rookie tool which I wouldn't recommend using.
If you want a set price for something and no less, for example you want £50 for an item simply don't list it any lower than £50.
Whether you do an auction or buy it now, simply
select auction or buy it now
. Type in your
starting price or buy it now price.
Change your listing days
to what you want, I normally have
10 days for auction or 30 days for buy it now
.
You can then schedule your listing to start at a specific time (there is a cost for this) or you can start it immediately.
---
Step 8) Getting paid or donating your money to charity
Next is
raise money for charity
. You can give from
10%-100% to any charity
you like. Simply choose your charity and the % you wish to give.
By doing this you are
helping a charity and also it will reduce your fees
.
If you would like to do this then Weston Hospicecare would be grateful for any donations :)
Next
select how you will be paid
.
If you have a paypal (which you will need)
enter the CORRECT email address
in the box so the money can be sent into your account, make sure you get this correct or your money may end up going elsewhere!
If you wish to be
paid immediately tick the box
which says immediate payment required.
There are also
additional payments which you can choose from.
Postal Order, cheque , credit card and more.
---
Step 9) How to charge Correct postage and packaging
If you wish for the
item to be collected only
simply click collect only but keep in mind that if you do this you are
narrowing your customers to local people only
(in general).
You can also select the option of Courier (heavy and bulky items) try to avoid using this on the drop down box as it will emit your listings from certain results.
If you are not using the above the best option is to
use Flat same cost to all buyers in the drop down box
.
Under the services drop down box
you can then choose to select how you are going to post your item (even a courier service) You
choose the option you are comfortable with 1st, 2nd class etc
.
You then can check the
FREE p&p button or
you can type in
how much you want to charge
.
Top Tip: when it comes to postage DONT overcharge your customer. Options: Free postage or charge a reasonable amount for your shipping costs, Don't forget though your Fuel costs to the Postoffice, the Packaging, Fees, Tax and your Time.
Grab your mum's best kitchen scales
:) and get your weight for the item, also making sure that you have a rough idea of how much the packaging is going to weigh also with your item.
Once you have the weight you can use the handy tool ebay has, called
the postage estimator
. A pop up box will appear - when it does you have the option to
choose from a letter, larger letter, small parcel or medium parcel
.
If you are uncertain of the size of your item visit : Royal Mail's website - Tell-me-about-size-and-weight-formats.
If you are offering so people can collect also
tick the 'collection in person box'
Dispatch time:
when using this keep in mind that people can be impatient and when they order something they want it as
quick as possible so the better dispatch time you can do the better
.
Next is the
option to post international
- if you do not want to do this then
select the non international postage
from the drop down box, but
keep in mind this will limit your sales
.
If you
do want to sell your item international
, select
flat same cost to all buyers from the drop down box
.
Again you can choose to send your items by whatever service you would like it to be sent, and also what countries you wish the parcel to go to - simply
just check the boxes next to the countries
.
Again
use the postage estimator
on ebay for the prices internationally and
keep in mind that there is a size limit to sending items internationally.
If you choose, you can selected the section which will
excluded your items showing on certain ebay websites around the world.
You can also
type in the package dimensions and the weight, but this is something I have never personally done and you are not required to.

Step 10) Returns from customers and final steps.
Just before you press the continue button you have the
option to accept or not accept returns from customers
.
If it is a Buy It Now, you have to do a returns policy
.
If it is an auction you do not have to accept returns.
Press continue
or you can
save your listing for later
if you have not finished.
On the
next page you can preview your listing or press the submit button
.
And
hey presto your listing is active!
We hope this Guide has been some what helpful.
Please vote for us. Thank you
BASICS HOW TO EBAY STEP BY STEP GUIDE TUTORIAL LISTING A ITEM