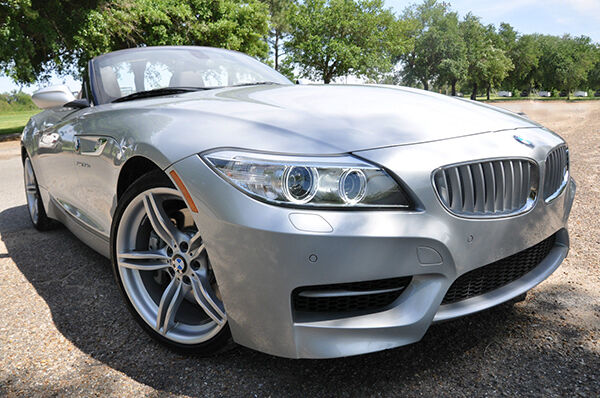 A rear-wheel drive sports car renowned for its ample driving power and precise handling, the BMW Z4 convertible features a plush interior and a wide range of upgradable accessories. The perfect mix of performance and comfort, this BMW convertible seats two, making it perfect for couples or singles.
BMW Z4 Convertible Engine Types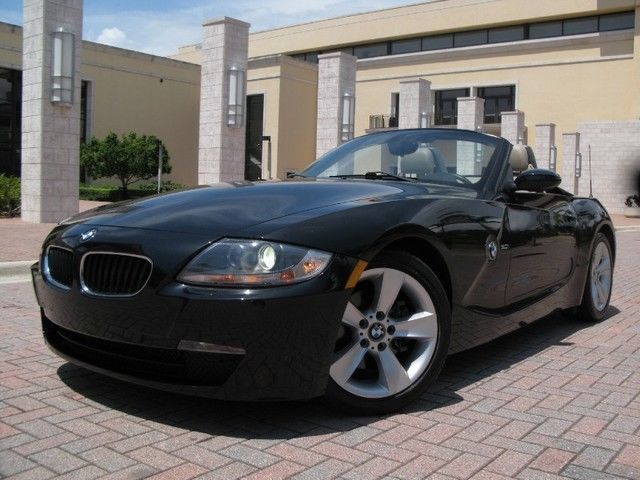 BMW Z4 convertibles are available in 2.0, 2.5, and 3.0-litre varieties. The BMW Z4 3.0 convertible offers considerably more torque than the BMW Z4 2.0 convertible. All varieties are equipped with an inline six cylinder, with the exception of the 150 BHP four cylinder, which was introduced in 2005, and a high performing four cylinder released in 2012.
Style
The BMW Z4 features retro styling, including its highly popularised angular shape. Pre-2009 models encompass the classic car shape, while later versions, such as the 2012 Z4 20i sDrive Sport, feature a more modern twist. All convertible models boast a roomy interior and a high number of control options; some are partly retractable, while others retract entirely.
Features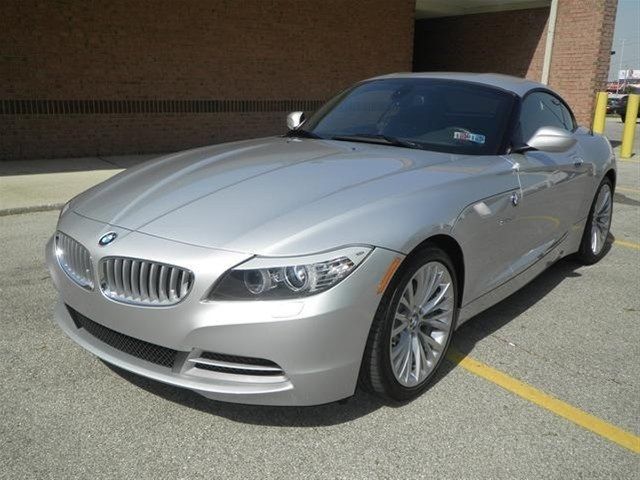 Some BMW Z4 convertibles sport a minimalistic design. Still, others are fully equipped with all the latest features. Built-in satellite navigation systems, trip computers, and automatic, rain-sensing windscreen wipers add to the cars luxurious feel, while the Z4's electric sports seats are made from high-grade leather and feature built-in heaters—perfect for driving with the top down.
First Generation Z4s
Produced from 2003 to 2008 and designated the E85 in roadster form, these BMW convertibles feature a 2497cc engine and come in both six-speed manual and automatic transmissions. The 2004 BMW Z4 E85 2.5i came standard with 16-inch wheels, while the 3.0i got 17-inch rubber ones. In 2006, more powerful engines came into play; a 215 HP 3.0i replaced the 184 HP 2.5i, while a 265 HP 3.0si was also offered in convertible form. Xenon headlamps and a BMW Assist emergency concierge service were optional on both models. BMW Z4 convertibles from this era come standard with a fabric roof; however, a removable hardtop and a BMW Z4 wind deflector remained dealer-installed options. An all new hardtop convertible completely replaced soft tops in 2009.
Second Generation Z4s
Introduced in 2009, second generation BMW Z4 convertibles were designated as the E89. These later BMW Z4 E89 models came equipped with a retractable hardtop. Hardtops proved more successful at sealing and keeping out moisture; they also offer better insulation in colder weather and are considered safer in rollover accidents.