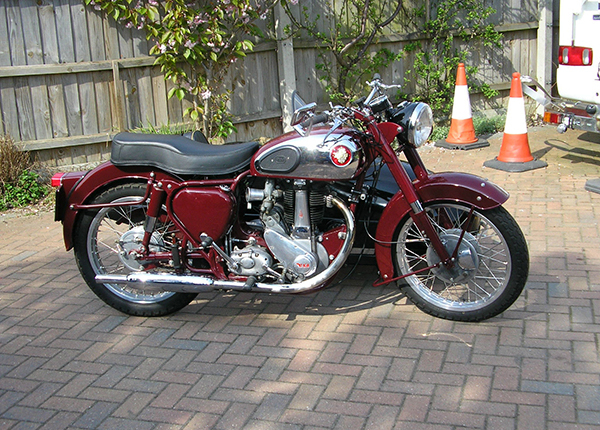 At its peak the Birmingham Small Arms Company Limited (BSA), manufacturer of the Triumph Motorcycles, was the largest motorcycle producer in the world. Popular with vintage collectors and riders, BSA motorcycles have an aura of early and mid-twentieth century glamour and sophistication. Although the bikes have changed over the years, their loyal fan base has only increased and knowing the company's lines can help you choose the right one to purchase.

The BSA Lines
BSA manufactured their motorcycles in lines that are easy to define by engine, chassis, and powertrain. Each line contained several different models offered over different years. Some of the line years overlap, but the basic system remained in place. While you can find most models still available from each line, there are models that stand out for their quality and design.
V-twins
B series
M series
Pre-unit C series
Bantam series
Unit-construction singles
Post-War twins
Triples

The BSA Singles
If your interest is in a solid, well-made, dependable workhorse, the B33 is a good choice. The chassis follows BSA's traditional pattern of development for bikes manufactured in the post war years, between 1947 and 1960. The limited rear plunger suspension became an option in 1949, with a full swing arm frame in 1954. With these changes, the motorcycle ride is more comfortable.
The M Series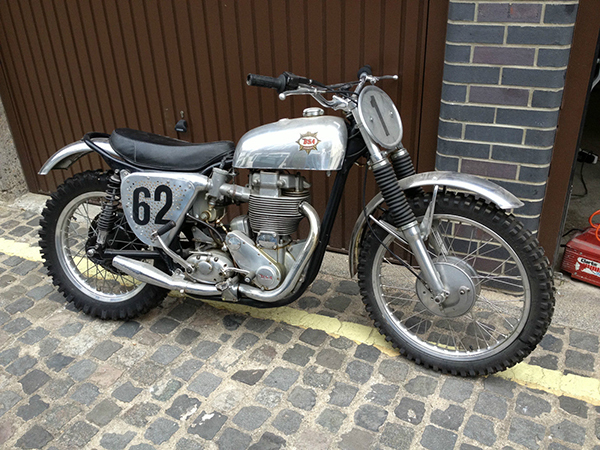 In an unusual offshoot, the M33 series moved the pushrod engine into the side-valve chassis and retained a rigid rear end until 1956. After the 1956 model, the manufacturer ended the swinging arm completely, keeping the weight low and steady at around 870 kg. This model is a solid combination of the solo saddle and tele-forks with the power of the B33 and the lighter weight of the MS series.
The B50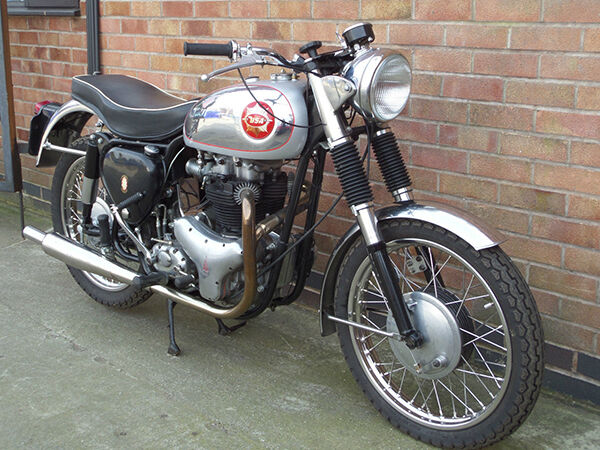 Unusual became the trademark of BSA and nothing shows that more than the last incarnation of the Beesa single. Offered as both a city street scrambler and a country road one-laner, the bike takes to modification well. Not to be confused with the original Gold Star, the B50 is brash and bold and has its own cult following. It takes brute strength and fine technique to start one, but once on the road it revs beyond 6,000 rpm.
The Gold Star DBD 24
The original Gold Star is a beautiful, harsh, intractable, difficult to ride comfortably bike and is still the most sought after BSA motorcycle. The all alloy engine has a power lift over the previous models that took the Goldie to twelve time trial wins. Able to attain 144 kph easily in second gear, a fine tuned Goldie is a pleasure to ride. With a large following and a limited number still available, the Goldie sets the bar for BSA cycles.