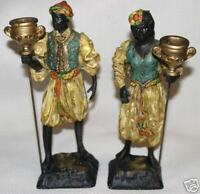 ANTIQUES ETC. FOR SALE - Please click on the direct link to my eBay selling page.
I sell and will dispatch to any country in the world and have easy methods of payment.
The above link will forward you to the items I am currently selling on eBay.
All items for sale have carefully been hand-picked by myself as being interesting and collectable and have appealed to me personally. Therefore, as I have a keen "eye" you may also be interested in owning one or more of this fine items.
I regularly attend various auctions and visit antique fairs in and around London and have built up knowledge of antiques the hard way - by trial and error !
I am always available to pass on any information I have aquired or to offer advise and assistance where needed. I don't know everything you understand, but who does? What you can be assured of is that I am someone who likes to help out when possible - what you see is very much what you get with me and I will never knowlingly give wrong advice. I am also willing to look out for specific items that you may require during my regular jaunts around the auction rooms.
Please take a look at what I am currently selling - also you will be able to sent me a message from my selling eBay page.