Laptops are playing a bigger part in schools and not just for homework - in many classrooms they're now an active part of lessons - so make sure your kids have the the
school accessories
they need. Laptops come in all sorts of shapes and sizes; they even have their own language (dymystify with our handy glossary of terms). David Bayon, Contributing Editor at PC Pro rounds up his best back to school laptops and compares tech specs. Don't forget, if you can't afford brand new, there are plenty of reliable
refurbished laptops
available.
---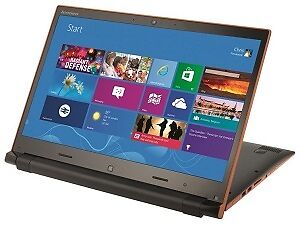 eBay loves: the flexibility of laptop and tablet.
Watch out for: the screen's not the brightest.
RRP: £550
Fancy a laptop that's also (kind of) a tablet? The IdeaPad Flex 15's lid can be spun around so it closes with the touchscreen facing up, making it a wonderfully flexible classroom companion. It's a solid laptop for the price too.
---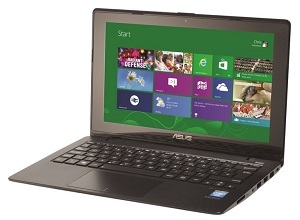 eBay loves: incredibly light and even crams in a touchscreen.
Watch out for: bit too small for serious work.
RRP: £299
This tiny 11-inch laptop weighs just 1.4kg, has a comfortable keyboard and a nice big touchpad, and even crams a touchscreen into that low price. It might be a bit small for some tasks, but it's ideal if portability is the priority.
---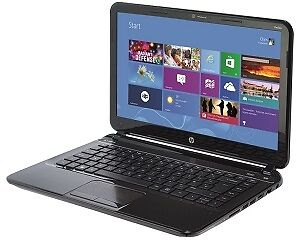 eBay loves: you get a lot of raw power for that low price.
Watch out for: design doesn't have the wow factor.
RRP: £300
A shiny black business laptop with a 14-inch glossy screen, 320GB hard disk and a nice spacious keyboard. It won't win prizes for looks, but for the money it ticks most student boxes.
---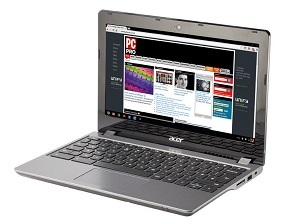 eBay loves: you won't find many cheaper laptops.
Watch out for: less useful if you don't have a reliable Wi-Fi connection.
RRP: £199
This 11.6-inch Chromebook runs Google's Chrome OS instead of Windows, so everything runs in the web browser and you store your files online instead of locally. That makes it incredibly cheap – just make sure your school has a reliable wireless connection or it won't be much use.
---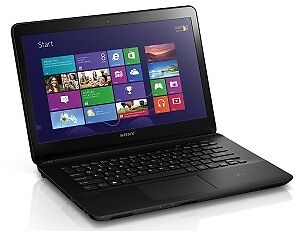 eBay loves: a touchscreen and plenty of processing power.
Watch out for: the keyboard feels a bit plasticky.
RRP: £389
Sony is a reliable choice if you want quality, and this 14-inch laptop offers more than just that. It's fast yet boasts good battery life, and comes in many different specs so you can go for exactly what you need.




---
Product Comparison Table
Lenovo
IdeaPad
Asus
VivoBook
HP Pavilion
Ultrabook
Acer Aspire C720
Chromebook
Sony VAIO
Fit 14E
Screen
15.6-inch
1,366 x 768
11.6-inch
1,366 x 768
14-inch
1,366 x 768
11.6-inch
1,366 x 768
14-inch
1,366 x 768
RAM
8GB
4GB
4GB
2GB
4GB
Hard Disk
128GB SSD
500GB HDD
320GB HDD
16GB SSD
750GB HDD
Processor
Intel Core
i5 2.6GHz
Intel Celeron
1.4GHz
Intel Core
i3 1.8GHz
Intel Celeron
1.4GHz
Intel Core
i3 1.9GHz
Graphics
Intel HD 4400
Intel HD
Intel HD 4000
Intel HD
Intel HD 4000
Price
£550
£299
£300
£199
£389
Summary
Amazingly
flexible
Tiny laptop
tiny price
Plenty of power
on a budget
A cloud-based
bargain
A solid touch-
screen choice
---
Glossary of terms
Screen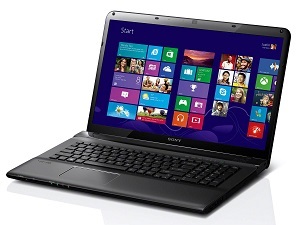 The first big dilemma will always be screen size, as you balance the comfort of a large display with the need for portability. If it's mainly for a desk at home, a 15-inch laptop offers a comfortable keyboard and plenty of desktop space to work with. It'll probably weigh at least 2kg though, so if it's going to spend the day in and out of a backpack, your child (whether 8 or 18) might appreciate something smaller. There are plenty of budget laptops out there with 11-inch to 14-inch screens.
Browse the Windows 10 eBay page for a range of affordable products.
As for the screen itself, pay close attention to the resolution. A 15-inch screen with a 1,366 x 768 resolution can't actually display any more at once than an 11-inch screen with the same resolution – everything just looks bigger. With a bigger screen, try to find a higher resolution to take full advantage.
Finally, do you want a touchscreen? With Windows 8, many new laptops let you prod your way through specially designed apps, just like a tablet. Touch is becoming more common, so look out for it in the specs.
Processor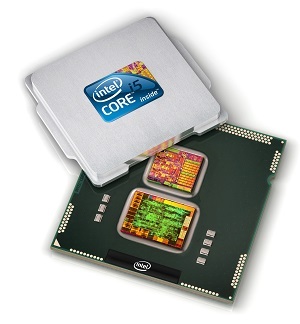 The processor is the brain of a laptop, the part that does the calculations, runs the applications and generally determines how quickly your computer can do things. The more you spend the faster things will feel, and a quad-core processor is nice if you can get one, but these days even the cheapest laptops have dual-core processors that can easily handle student life.
The one thing to bear in mind is that the processor isn't generally something you can upgrade in the future, whereas you can often add more RAM or a bigger hard disk. If you can see the laptop being used for anything particularly intensive in the future, it's better to plan for it now.
Graphics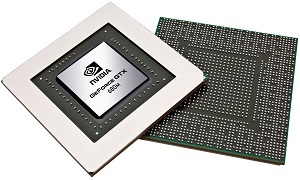 You don't have to worry about this unless the laptop will be doing intensive graphical work – be it 3D modelling, video editing or, inevitably, the latest games. You can still do these things without dedicated graphics, but if any of them is a major priority, look for a laptop with a graphics card from Nvidia or AMD. Just bear in mind the extra oomph will add to the cost and reduce your laptop's battery life.
RAM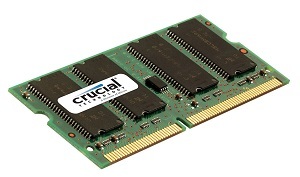 Think of the RAM as your laptop's short-term memory, where it holds all the jobs it's currently dealing with. More RAM generally means that a laptop can have more applications open at once without grinding to a halt. Very few new laptops come with less than 4GB - for a school computer that should be fine. Less should be avoided, more is a nice bonus.
Hard disk
If RAM is short-term memory, the hard disk is its long-term cousin, where you permanently store all of your files and applications for safekeeping. Look for at least 250GB – more if it will be used to store a lot of music and video – and watch out for laptops that replace the mechanical hard disk with a solid-state drive; these expensive alternatives are faster but can't hold as much data, so they're not really aimed at the average student user.
If you want to consider Apple laptops for students, you can check out this guide
here
.
---