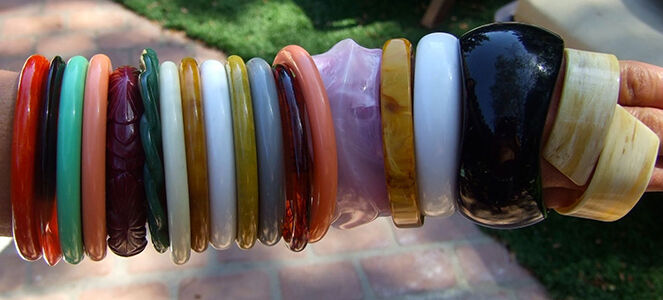 If you are looking for a unique way to decorate your home or accessorise an outfit, Bakelite products are a great choice. This lightweight plastic is common among vintage telephones, clocks, radios, and jewellery. Browse through a wide variety of Bakelite items to effortlessly update your home or wardrobe.
Composition of Bakelite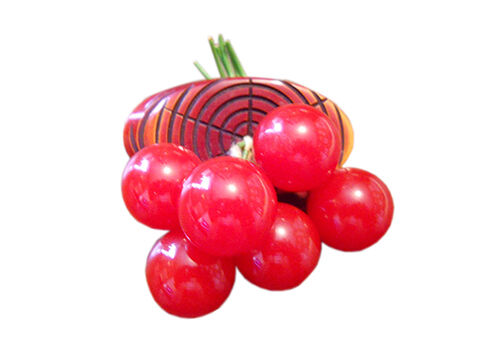 Bakelite is an early form of plastic from the beginning of the 20th century. Because it is highly resistant to heat it was originally used in industrial situations, but its use soon grew to consumer goods, such as small decorative items like buttons, pipe stems, and inexpensive jewellery, as well as in household items such as telephones and cameras. Due to its durability and ease of creation, modern applications of Bakelite include game pieces.
Some Iconic Bakelite Products

One of the most iconic Bakelite products is the Ericsson DBH 1001 Telephone (also known as the Cheesedish telephone). This lightweight phone features a curved receiver set on a solid base with a rotary dial, a design that became a classic over its course of production. While most Bakelite telephones were black, you can also find green, red, and brown variations. Bakelite was also commonly used in the 1950s to create radio cases. These radios are generally quite small and are available in a variety of colours. Finally, the lightweight nature of this form of plastic made it a popular material for jewellery makers. Shoppers can find a wide variety of vintage Bakelite rings, bracelets, and pins from the 1930s and 40s.
How to Tell if an Item is Really Bakelite
Bakelite's popularity in vintage items has resulted in a cottage industry of counterfeit products. Shoppers can check to see if an item is truly made from this material by conducting a 409 test. Rub a cotton swab dipped in 409 cleaner onto a piece of Bakelite jewellery (preferably in an unnoticeable place). A piece that is truly Bakelite returns a yellow stain on the swab. Shoppers should keep in mind that some modern jewellery designers create new pieces of jewellery out of vintage pieces of Bakelite. While this type of jewellery is not vintage, neither is it counterfeit.
Advantages of Bakelite Products
Decorating your home or accessorising your wardrobe with Bakelite items opens you up to a variety of unique vintage pieces. Because this material is not common in contemporary household objects or jewellery, it gives a home or outfit a vintage feel that is difficult to duplicate with modern designs. Bakelite also has the advantage of being highly durable, ensuring that it can stand up to regular use. Finally, this material is available in a variety of colours, allowing you to find a phone, radio, or piece of jewellery that works well with your current wardrobe or home decor.