Get what you pay for...
When it comes to creating all things food you really do need good quality materials, and we all know that high quality normally means high price! Not any more! Ebay offers thousands of materials at a fraction of the price on the high street. From piping bags to cake tins, from wafer daisies to edible gold, Ebay has it all and it makes shopping easy and a much more pleasant experience! If your an amateur or a professional you would of heard of Tala?! Tala offer a wide range of things to help your baking develop and they range from cheap to VERY expensive so why not try to save some pennies and buy it here?
And whats baking without a food mixer? I use Andrew James as its easy, quick to set up and comes with a free recipe book :) Wether you bid on a second hand one or you use Buy it now and purchase one brand new, you will get a great quality mixer and currently they're on offer, better than half price! get searching now and pick up the right tools ready for the festive season :)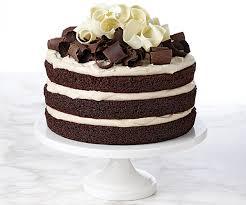 Have your cake and eat it too
Want to create a masterpiece like this? Thinking Cake Tins, Icing Bags, Baking Trays, Cake Stands and decorating tools? It's mind boggling trying to find a way to start and without guidance it can go terribly wrong.
Pop onto to the search bar and type in baking recipe book, there are hundreds of thousands available and they range from basics to masterpeices, Once you have the foundations you can start adding those building blocks and alot of these recipe books will show you what tools you need to create those perfect roses and chocolate swirls. The world is your oyster and ebay is here to help you explore!