Beautiful and practical, there are few interior accessories as important as the mirrors in your home. Full length mirrors leaning romantically on bedroom walls, ornate over mantels that command attention, bathroom mirrors with lights. Mirrors in every style from art deco and regency, baroque to organic natural warm woods.
Mirrors are great for reflecting light around your home, adding interest and dimension and creating the illusion of space. Hang them opposite a feature wall from drama or opposite windows to bring the outside in. I've picked six of the best from Debenhams on eBay to show the wide variety in styles you can choose from at any budget.
Lisa Patton, Home and Garden

Price £60
This stunning pair of mirrored angel wings, designed by Julien MacDonald as part of his Star collection, would create a dramatic welcome in a hallway or heavenly addition to a romantic bedroom.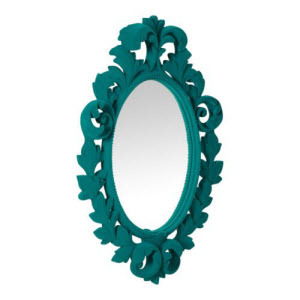 Price £120
I love this teal flock frame – it's such a show stopper! Right on trend, Abigail Aherne's oval baroque style mirror, part of her Edition collection, adds classic style with a modern twist to your living room. It's also available in purple, but not for long, I'm sure.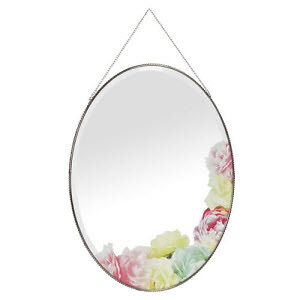 Price £40
Perfect for brightening the home, this large oval mirror from the designer Butterfly Home range by Matthew Williamson has a beautiful floral border print with a metal beaded trim.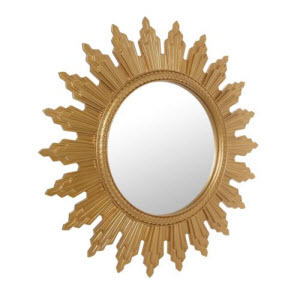 Price £75
This bright sunburst mirror adds warmth and style to a living or dining area. Team it with rich opulent shades of burgundy or teal, velvets, candlesticks and gilt frames.
Price £120
Glass on glass, this beautiful timeless silver Art Deco style mirror will fit into many colour schemes and styles, adding elegance and sophistication.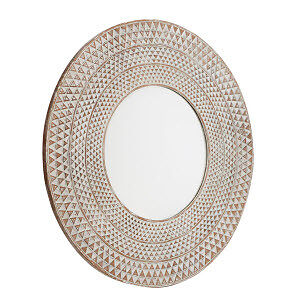 Price £180
This large round mirror from Parlane is perfect for a feature wall with its graduating carved wooden triangle design. Geometrics are a big trend this season - this mirror is a more subtle take on the trend making it a great investment.