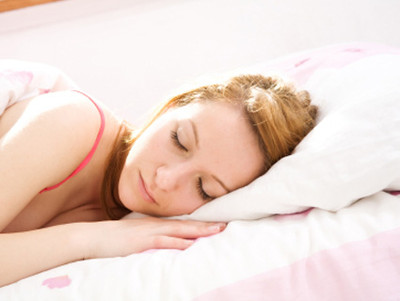 Sleep good, feel well; there is nothing better than a good night's sleep. A comfortable bed can really make all the difference.
People are often all too unaware that their bed may be the reason they are not getting the best quality of sleep. Research has even shown that finding the right bed or mattress can make all the difference, adding up to an extra hour of sleep each night!
A bed is more than somewhere to just sleep. It is your own personal haven, somewhere to really relax, stretch out or snuggle down. It can be a great centerpiece for a beautiful bedroom, or really handy for extra storage.
With such a huge array of beds, frames and mattresses available, the task of finding a new one that suits your needs and requirements can seem a bit daunting. This bed buying guide is designed to elevate that stress and help you make a good, informed decision about what's right for you.
Contents
Overview: Typical UK bed sizes chart

Different types of beds
Things to consider when buying a bed

Other considerations
| Name | Imperial Size* | Metric Size |
| --- | --- | --- |
| Small Single | 2'6" x 6'3" | 75 x 190 cm |
| Single | 3' x 6'3" | 90 x 190 cm |
| Small Double | 4' x 6'3" | 120 x 190 cm |
| Double | 4'6" x 6'3" | 135 x 190 cm |
| King Size | 5' x 6'6" | 150 x 200 cm |
| Super King | 6' x 6'6" | 180 x 200 cm |
* N.B. Metric and imperial dimensions are not exact equivalents. These are mattress sizes; a bedstead will be bigger, so measure your room to make sure the furniture will fit.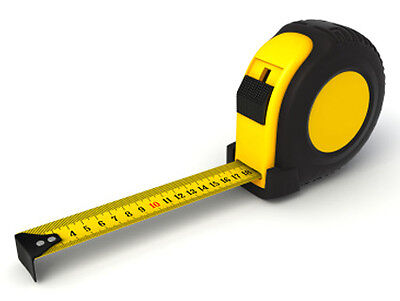 Buying Tip:
Always check dimensions and measurements.
Be aware that bed sizes are not standardised. Even if two beds are classified as King Size, for example, they may not be the exactly the same size - especially if the base and mattress are bought from different manufacturers.
Description
Storage
Comfort
Safety
Divans
The split bases of most Divan beds makes them easy to move around the home. They also offer handy storage options making them a popular choice. Divans are mainly available in two styles:
Platform top – For a supportive feel
Sprung edge – For increased comfort
5 Built-in storage space in base of bed.
4 Two styles offering different levels of comfort.
4 Sturdy and long lasting.
Bedsteads
A bedstead is designed to support the mattress, most commonly using wooden slats. Others systems include flexible or rigid wire mesh. Supplied in parts, bedsteads are a great option if you are worried about access and are available in a range of styles and colours.
2 Limited storage in space under frame.
4 Supports a range of mattresses.
4 Flexible and rigid design.
Adjustable Bases
Usually available in single, double or individually adjustable halves, these beds offer many benefits for a range of medical complaints requiring a raised sleeping position, raised legs or help getting in and out of bed.
3 Some models have drawers in base.
5 Complete control of comfort settings.
5 Designed especially for your safety.
Bunk Beds
Bunk beds and cabin beds are a popular option for parents and children. Fun as well as practical and space saving.
3 Limited in bunk beds; good with cabin beds.
3 Check depth of compatible mattresses.
4 Look for strong frames and top-level guards.
Ratings:
1
Poor -
5
Excellent
Buying a new bed, or replacing an old existing one is an important decision; because when you sleep well you feel great. Before you buy a new bed, or even start looking, it is worth thinking about a few general points to ensure you get the perfect bed for you.
Size
- If budget and space will allow, the bigger the better. A bigger bed means more space to stretch out and move around, and less chance your sleep will be disturbed by your partner; resulting in a better night's sleep. A good way to think about it is, you should be able to lie side by side with your arms behind your head and your elbows out, without touching.
It is also recommended that your bed should be approximately 4-6in (10-15cm) longer than the tallest person in it. And, if you are over 6ft tall (1.8m), you should really consider a bed larger/longer than a standard size for your own comfort.
Don't forget to consider the height of a bed too. Many modern styles can be low, which may not be to your taste. Whilst beds offering extra storage space will often be higher to accommodate the space.
Access
- Bigger really can be better where beds are concerned. But ordering a fabulous King Size bed, only to find that it won't fit through any entrances to your home is no good. Nor is having a bed you thought would fit in your bedroom, then not being able to open the wardrobe door, or your drawers! Try to work out where your bed will fit, including other large bits of furniture too (remember drawers and doors that open), to check you'll have space to move between them.
Bedsteads (Bed Frames) which need assembly, are a great option if access is a problem, as they will be easier to move upstairs, through tight passageways or tricky doors. This is much the same with divans, as most have split bases making them easier to transport around the house.
Price
- With such a huge choice available, there is sure to be a bed to suit every budget. Ultimately, like with most goods, the better the construction, the better the support and comfort. The better the quality, the longer the bed will last. This often means you will pay more for this quality, but a good nights sleep day in, day out is priceless and will greatly improve yours, or your families well-being.
Mattress
- It is sensible to consider buying a bed-base and mattress together. The two are often engineered to work together and a change of base will affect the feel and performance of the mattress. Some people like a very firm mattress, whereas other may prefer a softer one or one that moulds to your sleeping position. For more detailed information on mattresses see The Mattress Buying Guide.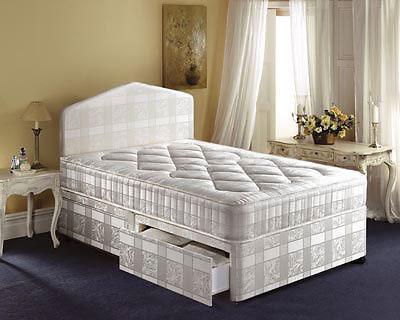 Divans
- The divan base is a very popular choice when it comes to beds, often because many divans have split bases; making them easier to transport throughout the house. Essentially it's an upholstered box, fitted with castors (wheels) for mobility or on legs for space beneath.
Divan beds are mainly available in two styles:
Platform top – for a supportive feel
Sprung edge – for increased comfort and durability
Divans are also great for extra storage. Deep divans are often fitted with useful storage drawers or sliders underneath, or, ottoman style storage; which, when lifted, gives access to almost all the under bed area.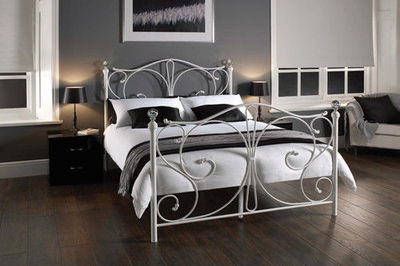 Bedsteads
come in all sorts of different styles and designs, with something to suit every taste and budget. Bedsteads are supplied in parts that you (or the company delivery personnel) fix together, making them a great option if you are worried about tricky stairways or getting them through your door. Choose from classic brass to polished wood, luxury leather styles, and contemporary metal.
Metal Bedsteads - Available in a variety of designs, from classic to contemporary, metal bed frames come in a selection of shapes, sizes and colours; including brushed nickel and the popular antique brass.
Wooden Bedsteads - Choose from solid wood, or a wood effect . Solid wood will have knots, grains and often subtle variations in colour. No two bits of solid wood are the same so you are sure to get something truly unique. Wood effect on the other hand means the bed frame will have the look and feel of real wood, but with a more consistent colour and appearance.
Upholstered Bedsteads - These bedsteads are available in all sorts of finishes and styles. Choose from a cool leather design for comfort and style, or a fabric or cloth finish.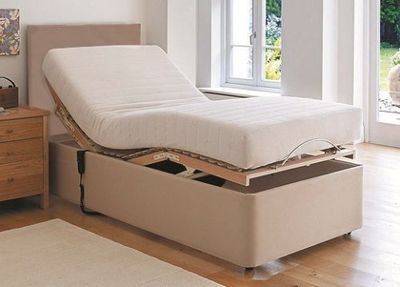 Adjustable Beds - Usually available in single, double or individually adjustable halves, these beds offer many benefits for a range of medical complaints requiring a raised sleeping position, raised legs or help getting in and out of bed.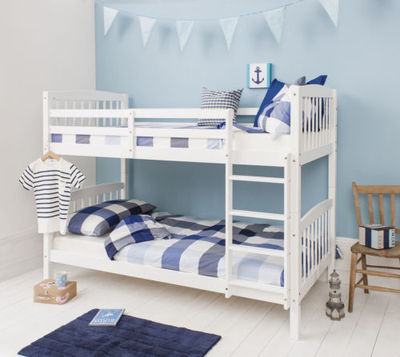 Bunk Beds
- Also known as cabin beds, are a popular choice amongst parents and children. Bunk Beds are fun as well as practical and space-saving.
Don't forget all the extras, especially if you are buying your first bed and moving into a new home. Obvious things like pillows,
duvets
,
fitted sheets
, overlays, toppers and bedding sets are often overlooked as they're a lot smaller than a nice new bed. Overlays and toppers are used to soften the feel of a mattress, by adding extra layers of cushioning.
Bedding sets, cushions and bed throws really allow you to customise your bed to suit your personality or room decor; making your bed a real centerpiece in your room. Alternatively, if you're buying a new bed for children, a fun duvet and pillow set can really put them at ease with the change, making the transition less stressful for you both.