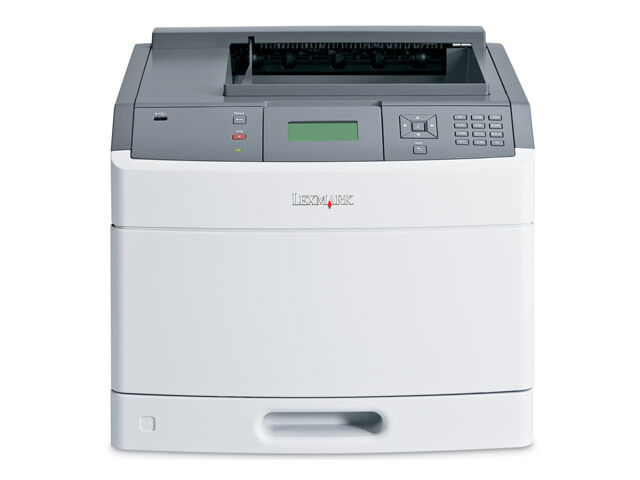 High-speed laser printers are laser printers that can print about 100 colour pages per minute or 200 pages per minute in monochrome. High-speed laser printers are excellent for businesses and offices that need high volume printing on a regular basis. However, some buyers might not know the difference between standard printers, laser printers, and high-speed laser printers, or the advantages of high-speed laser printers.
Buyers should consider the volume they have to print, whether they normally print in colour or monochrome, and how often they need a printer. Doing so can help buyers to decide how much to spend on a printer, as well as whether or not they need a high-speed printer, and whether or not they need more than one printer. High-speed printers appeal to buyers with large amounts of printing, as well as to anyone who might need fast printing as quickly as possible.
High-Speed Laser Printers Help Save Time
One of the things laser printers are known for is that they are extremely fast. With one of the fastest being able to print at speeds upwards of 200 pages per minute, these printers greatly outperform their competition. Very high-end newspaper printers are even designed to print at upwards of thousands of pages per minute, but can usually only print in monochrome. Because the average non-laser printer produces less than 40 pages per minute, most buyers can greatly benefit from faster printing speeds. However, faster printing is not 100 per cent necessary for every buyer as many people have no time scheduled for printing, and many others can afford to wait a few extra minutes for their printing job to complete.
High-Speed Laser Printers Are High Quality
Inkjet printers spray wet ink onto paper, which can unfortunately cause blurring and smearing depending on the type of paper used. If multiple papers are printed out and laid on top of each other, ink can sometimes bleed through the paper as well, especially if the printer is having trouble. While ink bleeding is not likely to happen every time, laser printers, including high-speed printers, offer dry ink printing, which does not blur or bleed. In general, laser printing is of higher quality in comparison to blurred inkjet printing.
High-Speed Laser Printers Are Cost-Effective
Compared with the cost of an inkjet cartridge, a toner cartridge might appear to be expensive. Toners often cost much more than inkjet cartridges but they often last longer as well. More upfront cost means that high-speed laser printers are not usually suitable for anyone with a low print volume, but a toner cartridge for a laser printer can often print more than twice the number of pages that can be printed using an inkjet cartridge. For anyone who needs high volume printers, high-speed laser printers are a cost-effective option.
High-Speed Laser Printers Are Excellent for Colour
While many standard inkjet printers print well in colour, most of them are extremely slow, even to the point of only being able to print a few pages per minute. Laser printers do not print at image quality and cannot be used with photographic paper but can print cheaply, effectively, and quickly. With rasterised images that can be easily adjusted to suit the page size, line printing which is faster and more accurate, and the ability to print in full colour rather than monotone or half colours, high-speed laser printers are usually seen as an excellent option for high volume colour printing.
High-speed laser printers typically use raster processing, which, at 300 dots per inch (DPI) perfectly fills the page. This is an economical and fast method of printing colour, although in most cases, colour is pulled and mixed from one of four basic printers. This allows for faster and more economical colour and image printing compare to inkjet printing. However, for small numbers of colour prints, toner cartridges for laser printers can become quite expensive.
High-Speed Laser Printers Are Durable and Easy to Maintain
High-speed laser printers are usually considered to be very durable, mostly because they are made for high volume use. Most high-speed laser printers are designed to have durable parts that can be quickly and easily replaced. For anyone who would like to use the same printer for as long as possible, high-speed laser printers are usually the way to go because they include durable parts. While they might frequently break if used excessively, high-speed printers can be quickly fixed as well. For the most part, the only problems that are likely to occur include paper jams, unwanted calibration, and wiper blades that require replacing.
Easy Cleaning
Most laser printers are designed to be cleaned as quickly and easily as possible. Most of the time laser printers include arms that clean unwanted ink from the printer itself, meaning that it might only be necessary to dust out the top of the printer and the paper feed. Notably, the machine should not be vacuumed as toner ink can ignite dust, which can cause an explosion in a vacuum cleaner.
Easy Maintenance
Laser printers are designed for easy maintenance and most often feature simple pop-out and replace parts. Everything from the ink cartridges to the wiper blades is designed to be replaced as quickly and easily as possible, and the parts are often available for prices much less than those of standard inkjet parts. While not every model of high-speed laser printer is easy to maintain, most owners might find that it is considerably easier to change parts on a laser printer than on an inkjet.
All-In-One High-Speed Laser Printers
Most business owners do not want to invest in multiple pieces of equipment when they could purchase just one, especially not when using one item saves space, and cuts down on the hassle of working. All-in-one high speed laser printers typically offer printing, scanning, copying, and even faxing, all of which are extremely useful in any business. Combining these devices saves money on the cost of printer ink, saves space in any office, and saves money on the initial purchase of machinery. However, buyers who want a simple printer can also purchase a high-speed laser printer that does nothing but print.
Inkjet vs. Laser High-Speed Printers
Inkjet printers are still a good choice for many people so it is important to consider the pros and cons of each machine. Buyers should look at volume of print, preferred printing size, preferred paper, normal print, volume of colour print, and even standard paper size. From there, it should be relatively easy to decide between a laser and inkjet printer.
| Features | Laser Printer | Inkjet Printer |
| --- | --- | --- |
| Speed of Printing | Typically up to 200 pages per minute but high-end printers for newspapers can print 5,000 pages per minute | Typically less than 40 pages per minute |
| Colour Printing | Lower quality but very fast | Photo quality but slow |
| Quality of Printing | Very high | Can blur |
| Cost of Printing | Higher initial cost but lower over time | Cheaper for small projects |
| Size of Printer | Compact but larger than inkjets | Can be very small |
| Cost of Printer | Medium to high | Low to high |
| All-In-Ones Available | Yes | Yes |
For most buyers, a high-speed laser printer is suitable for a larger business, or for anyone who must print out a large volume of pages. Anyone printing newspapers should invest in a printing press, which is usually a laser printer and can often print out as many as a few thousand pages per minute or about 70,000 newspapers per hour. Anyone printing magazines should invest in a high-end inkjet printer that can print photo quality images on photo paper. Anyone who needs a printer for standard office use can determine which printer is right for them based on print needs, quality, and normal standard of print.
Buying High-Speed Laser Printers on eBay
Buying a high-speed laser printer on eBay is relatively easy because eBay is home to a huge range of stock from around the country. Buyers can choose to purchase from new and used high-speed laser printers, and can also choose to purchase supplies such as extra ink and spare parts while purchasing their printer. However, there are a few things that you might want to consider before placing your order.
The first is that the location of the laser printer can and should matter. Many compact laser printers can be easily shipped but many are also very large. Anyone buying a full professional size printer might want to look for a local option to speed up arrival and cut down on cost of postage. Second, it is always important to read the full description as printers in a variety of conditions are sold on eBay. Last but not least, consider asking any questions you might have of the seller before making a purchase.
Conclusion
High-speed laser printers have a lot of benefits and for anyone who needs a high-demand fast printer, they are the optimum choice. Laser printers print quickly and on average have speeds of about 100 pages per minute for colour and 200 pages per minute for monochrome. Laser printers are more affordable for high volume printing than inkjet printers because the average toner can print more than twice the number of pages that can be printed by an inkjet printer for the same cost of ink.
Other benefits include durability and that the printers are easy to clean, easy to maintain, and can often be purchased in compact or all-in-one models to save space. While high-speed laser printers are not for everyone, they can benefit anyone who can use a high volume of printed pages as quickly as possible. Finally, high-speed laser printers are easy to purchase and can be found in office supply stores as well as online stores like eBay.