High-quality grinders that contribute to the overall enjoyment of fine tobacco possess a few key elements. Aluminium, titanium, and acrylic are the most common materials, two-chamber and three-chamber grinders are the most popular sizes, and a tobacco grinder with the best attributes produces a fine pollen.
Best Grinder Size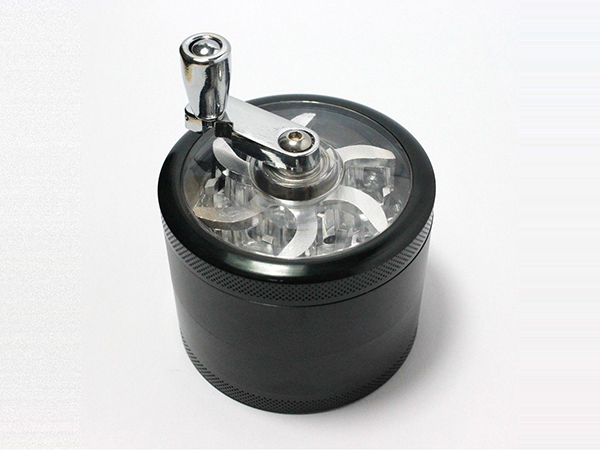 A two-piece grinder has basic functionality, but its compact size is ideal for on the go. A three-chamber grinder—made of four pieces—automatically separates highly potent pollen. The top chamber holds the full leaf tobacco that, as it grinds, falls through to the second chamber. A thin mesh screen separates the second and third chamber to let through only finely ground tobacco pollen. The bottom chamber of most four-piece herb grinders—like the ones from Smart Crusher—are suitable to store the choice pollen until there is enough to enjoy.
Best Material
Grinders are most commonly made of aluminium because it is lightweight, durable, and inexpensive. High-end tobacco grinders also feature an anodized finish that makes it more durable and easier to rotate. A common alternative material for tobacco grinders is acrylic. In addition to the same benefits of aluminium, acrylic holds colour and results in a wide variety of styles. Though rare, high-end grinders are now made of titanium, such as some Space Case grinders. Titanium costs more than aluminium, but it is more durable.
Best Features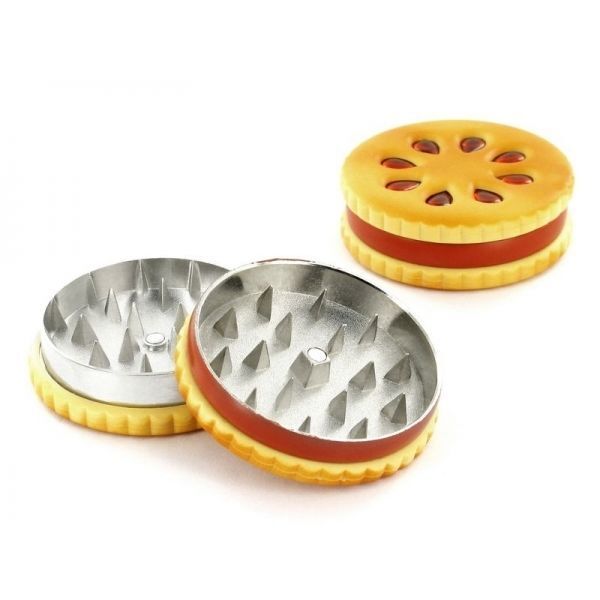 Look for tobacco grinders with shark teeth or diamond teeth, like the Pink Smiley and Golden Gate brands. Most common in acrylic grinders, shark teeth feature a pointed tip best for sticky tobacco. Diamond teeth are most common in aluminium and other metal grinders. They most effectively create ultra-fine pollens that produce maximum enjoyment. For grinders with a magnetic lid, it is also essential that they have a glide ring. The ring produces a smooth twist, which results in finely ground tobacco. The mesh filter on four-piece grinders—like those from Sharpstone— should be stainless steel. This ensures the mesh remains durable, and no harmful metal gets into your pollen.
Best Lid Types
A common complaint about low quality grinders is that the lid pops off when it twists. The motion naturally promotes its removal, which is why high-quality grinders feature a magnetic lid that keeps it in place. Select tobacco grinders also feature a rotary lid. This minimises the problem of the lid falling off mid grind. It also provides additional leverage that creates a finer tobacco pollen. Rotary grinder lids, and other grinder lids are sometimes made of a transparent plastic, which makes it easier to observe the consistency of the tobacco pollen. A see-through lid is particularly useful for users that want a precise size of pollen.