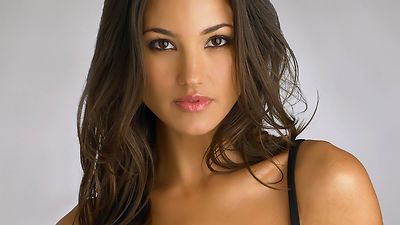 When looking for ways to increase your hair growth, it is essential to consider various factors around hair and it's growth before jumping to find certain oils to promote hair growth.
The best oils for hair growth depends on your scalp's level of detox - are you using anything to help detoxify your scalp? and are you already massaging your scalp everyday to help with hair growth and hair quality?
These two are essential if you want the most effective way to help hair grow thicker, and even regrow lost hair - if your scalp is not detoxed regularly, adding oil to the scalp will not help very much unless you know what you are doing - its like adding clean engine oil along with dirty engine oil to your car, it simply won't help much - hence the mild reports on its results.
So how do you detox my scalp and use the best oil for hair growth?

First of all - you must massage your scalp everyday. Some have gone to the level that three times a day for 30 minutes is the perfect amount - but not everyone has the time for this level of dedication. But making sure you are doing it every single day is the important factor here - this pushed blood further to allow the detoxification to help.

Next - Use the Taoist handmade soap (from handmadesoapuk.org) on your scalp. Leave it on for at least 5 minutes before washing it off - it is not like other soaps which will hurt your hair, it actually is a powerful detoxifier as well as anti-inflammatory soap which can strongly boost hair growth by doing just these two simply steps - but to make it even more powerful, you can apply hair oil to your scalp (will mention the best oil for hair growth shortly).

Best oil for hair growth generally speaking is Immortal's Oil (from ImmortalsOil.com)- this has an anti-inflammatory effect on the hair follicles, which too is powerful adding to the effect of the Taoist soap, making it work even better in stopping inflammation - the root cause of hair loss or slow hair growth.

So use the Immortal's oil after washing with the taoist soap - you don't have to apply very much, as you will be doing this daily, and can leave it on overnight if that is what you wish - but please be careful when dealing with oils, and make sure you are not allergic to coconut oil before applying a lot of it on your scalp.

The powerful combination of the taoist soap and the Immortal's oil will do wonders for your hair growth and quality for hair - this applies for men and women - and whether you suffer from hormone hair loss, or any kind of hair thinning issue.

Other ways for hair growth?

1. Clean diet from sugars (this feeds inflammation and this is a root problem for hair loss).
2. Exercise till you sweat at least once a day, for 5 minutes to push blood to your skin and hair.
3. Scalp massage everyday for 30 minutes - 3 times a day (yes sounds like a lot, but you will get really fast results)
4. Use the above tools (Soap and Oil) for your hair and you will get even faster results.