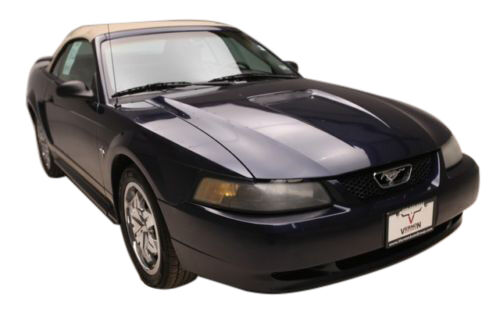 Buying a used car is a bit different than purchasing a new vehicle from an authorised dealer. Used car buyers need to consider the condition of the vehicle, the amount of miles the car has on it, and determine what is a fair price based on a number of different factors. How the buyer intends to pay for the purchase is another important consideration as used car sellers seldom offer finance options. Fortunately by following a few basic used car buying tips, buyers can acquire all of the information they need to make an informed buying decision. Used car buyers can find all the tools necessary to gather important vehicle data on eBay and browse a large selection for sale on eBay Motors.
Get a Credit Pre-Approval for Financing
Buyers who wish to finance the purchase of a used car should get prior approval of a car loan before starting to shop for the car. Buyers can get credit pre-approvals from their local banking institution based on their credit rating and history with the bank. Having a pre-approved loan allows the buyer to establish a budget for their purchase. Buyers should discuss with the lender the model year of the vehicle as a basis for establishing available loan amounts, because the model year, in part, determines the dollar amount the bank loans to you and the maximum term of the loan.
Do Research Prior to Shopping
After the buyer determines the make and model of the used car they wish to shop for, it is important to research the product in advance to become aware of pricing expectations, insurance costs, anticipated operating expenses, and fuel economy. Using a car pricing guide gives buyers an indication of what they can expect to pay for a used vehicle based on current market trends. The cost of insurance for a luxury model like Mercedes Benz is likely to be much higher than the cost to insure a Ford Escort . Buyers want to factor insurance premiums into the cost of a vehicle along with taxes and registration fees they may encounter after the purchase.
Review a Vehicle History Report Before Committing to Buy
Once the buyer selects a vehicle, they should review a vehicle history report, sometimes called a vehicle status report, before committing to the transaction. Vehicle history reports can alert buyers to title issues, prior accident claims on the vehicle, odometer mileage discrepancies, and the existence of liens on the vehicle. Buyers considering the purchase of a used car on eBay Motors can order a vehicle status report directly from the vehicle's listing page.
Have the Used Car Inspected by an Automobile Technician
There is more to the purchase of a used car than the cosmetics of the vehicle. While the exterior and interior appearance of a used car may be exceptional, buyers really do not know what potential problem may lurk under the bonnet without having a professional check the car. Most repair shops offer a used car inspection service, but owners should expect to pay a fee for a professional to evaluate the mechanical condition of the car. A used car inspection can provide an assurance to buyers that the vehicle they are purchasing is mechanically sound and roadworthy. An inspection that turns up a potential problem can save a buyer thousands in repair costs to rectify the issue. Buyers can also negotiate a reduction in the selling price for necessary repairs. There are several important vehicle components a professional should check.
| | |
| --- | --- |
| Vehicle Component | Checks to Perform |
| | Oil leaks, engine control trouble codes, battery and alternator |
| Transmission | Oil leaks, shift control trouble codes, shifter linkage |
| Steering and suspension | Dampers , springs, steering linkage, ball joints, control arms |
| Accessories | Air conditioning, electric seats, windows, entertainment systems |
An undercarriage inspection can also determine the status of the frame with regards to rust and hidden damage.
How to Buy Used Cars on eBay
Sellers on eBay offer a large selection of used cars from which buyers can shop for the make and model they are looking for. From the eBay Motors page buyers can search for cars and trucks by using the drop down menus or entering appropriate keywords in the search bar. Using the filter menu allows buyers to modify the search results to the particular parameters they choose. Buy with confidence by reviewing seller feedback ratings to see how previous buyers rated their satisfaction with a specific seller. Shopping for used cars on eBay allows sellers to connect with buyers both in their local market and in outlying regions for the most complete listing of potential vehicles.