I have very long hair, that can fall flat under the weight. I have struggled with keeping the length previously due to not finding appropriate hair care to keep it looking in good condition and volumized. I starting using volumizing shampoo and continuously tried new products until I was saticified with the outcome.
If, like me, your not looking to spend much money. I can recommend TRESemme 24 hour body shampoo as it is cheap and salon quality. I used this for a very long time, feeling very satisfied with the scent, as well as the volumising effects. I have also tried schwarzkopf essence ultime volumizing shampoo. However, for me, I didnt find it very good. This was possibly due to the length of my hair. I felt it never lathered up well and therefore i used a lot to make sure it covered all my hair. However, it did smell very nice. Probably a good buy for shorter hair. But my ultimate favourite volumizing shampoo to date, is the well known, cheap, amazing smelling, herbal essences!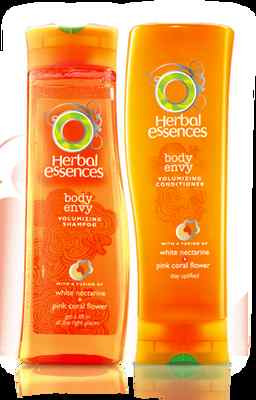 Herbal essences volumizing shampoo is number 1 for me for not only the impressive lift on the top on my head but it smells divine. When used with the conditioner, also leaves silky smooth. Top tip, try not to put much conditioner on the top of your head as it weights it back down!