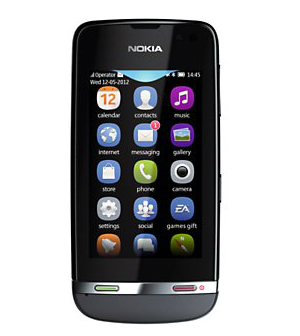 Thanks to improvements in mobile storage capacity and processing speeds, modern mobiles and smartphones are now able to manage audio playback. Modern phones can be viewed as a compact entertainment system with a built-in MP3 player, and there is an entire market of different MP3 players for mobile phones to choose between. This guide explores the MP3 player choices available with mobiles and smartphones and provides advice for making the right purchasing decision.
Introduction
Audio playback capabilities begin with feature mobile phones and are available with all smartphones. The latest smartphones are true entertainment systems, not only offering audio playback, but a host of other media capabilities as well, including HD video playback and touch-screen gaming. Built-in MP3 players with these phones offer all of the same features and benefits of any good MP3 player, and combined with the other important features of a phone makes a smartphone the most convenient choice for audio playback. In years gone by it was common to have both a phone and a media device, but modern phones can now effectively take on the role of both, eliminating the need to purchase a standard MP3 player.
Mobiles and Smartphones with Built-in MP3 Players
While they can all do it, some mobiles and smartphones are better adapted to MP3 playback than others. The underlying hardware and the design have an impact on the phone's usability as an MP3 player and these are important to consider.You can purchase a wide range of iphone's on ebay.
Storage Capacity
All smartphones come with internal memory (or storage space), and many come with replaceable internal memory in addition (the most popular options being the SD card and the micro SD card). Internal and external memory can be used to transfer and store music files, and with large internal storage capacities (up to 64 GB) and large SD card storage capacities (up to 32GB), a phone is able to store as much music as a mid-range dedicated MP3 player. With the rise of wireless connectivity, network audio playback and cloud services, music files can now be played on a smartphone without the smartphone actually needing to store the files internally. Internal storage capacity is becoming less important, and this is why many of the latest smartphones do not include extra SD card storage. Standard MP3 audio files have a bit-rate of 128 thousand bits per second. This constitutes a smaller amount of memory than many other audio file formats, and is therefore the lower bound used to describe how many songs can be stored on disk. Given songs of average length, roughly 250 songs can be stored per GB of storage space. This number decreases with higher quality audio formats.
Screen Interface
Mobile phone MP3 players are more helpful and easier to use when the phone has a large interface. Settings are easier to manage, more information is viewable at any given time, and it is much easier to find and arrange music files and create custom playlists. While small smartphones can still perform the same tasks as larger smartphones, the experience is generally easier and more rewarding with a large interface.
Transferring Songs and Connectivity
Music libraries can be updated and managed in many different ways. Mobile phone USB charge cables can be used to transfer new music from computers, new music can be downloaded from the Internet directly onto the phone, and Wi-Fi allows for fast and convenient data transfer both online and over local area networks. With wireless network connectivity the phone's MP3 player can play music that isn't on the phone itself, but on a home network. This is a good feature for music playback at home.
MP3 Player Software on Mobiles and Smartphones
Audio playback on mobiles and smartphones is facilitated by media player software. Smartphones come with audio software pre-installed, but phones are never limited to this software and it is advisable to make use of the large amount of software options available. A good analogy would be a pre-installed web-browser on a computer – this is often a good choice to use, but there are still many other options available to download.
MP3 Player Software Choices
Mobile application stores offer a wealth of free MP3 players from third-party and independent developers, as well as major software from companies like Apple and Microsoft. Most developers with a strong presence on computers and tablets have now developed MP3 software for the major smartphone operating systems. Some software is only available on certain mobile operating systems, such as iTunes for iOS and Winamp Media Player for Android. Some software is completely free (freeware), some cost a small one-off sum and some offer a free trial period. Features vary from one application to the next, and this makes it important to check with user reviews and ratings to gain an accurate understanding of the software in question.
| Operating System | Available Music Players |
| --- | --- |
| Android | Android Music Player, Winamp, Rocket Music Player, PlayerPro |
| Apple iOS | iTunes, Panamp, Groove |
| BlackBerry | BerryTunes, MiuTunes, FlipSide, Baamboo |
| Windows | PocketMusic, VK Media Player, Winamp, MPC-HC Remote, WMP Remote |
MP3 Player Features
There are a number of basic features to check for when searching for downloadable MP3 player software. Music management features include the ability to sync the mobile to a desktop computer, arrange and delete music files on the mobile (from dedicated memory or SD memory), import music libraries and create music playlists. Some software can be used to control computer media players remotely so tracks can be paused or skipped from anywhere in the house, and good media players will also come with radio tuners, artist descriptions, album artwork and social media interactivity.
MP3 Player File Type
While they are commonly called MP3 players, it is always important to choose a media player which is compatible with many of the other common file formats.
| Audio File Format | Description |
| --- | --- |
| MP3 (MPEG-1 Audio Layer 3) | Compressed WAV |
| WAV (Waveform Audio) | High quality (CD), larger file size |
| WMA (Windows Media Audio) | Similar quality to MP3 |
| AAC (Advanced Audio Coding) | Default standard for iTunes and YouTube |
| FLAC (Free Lossless Audio Codec) | Open source, very high quality, and very large file size |
| ALAC (Apple Lossless Audio Codec) | Lossless audio, very high quality |
Streaming and Cloud MP3 Players
Cloud technology provides high levels of convenience for playing music on a mobile with Internet connection. Because the files are stored remotely as part of the service, this removes the need to store music on the phone itself and manually update the music catalogue. Music streaming software is also available, and with this software no music has to be downloaded or stored in anyway whatsoever, cloud or otherwise. The only downside to streaming and cloud audio player services is that they require a constant internet connection, which may be limited when out and about if the phone does not have an internet data plan. Both Apple and Amazon have recently introduced cloud media player services for iPhones and Android smartphones. These can be found on all flagship models such as the iPhone 6s and Samsung Galaxy S7.

Conclusion
Modern mobile feature phones and smartphones are capable of playing MP3 and many other audio and media formats. With the right phone hardware and the correct choice of software, mobile phones can satisfy even the most demanding of audio playback requirements, and provide the same functionality and features as any good dedicated MP3 player.