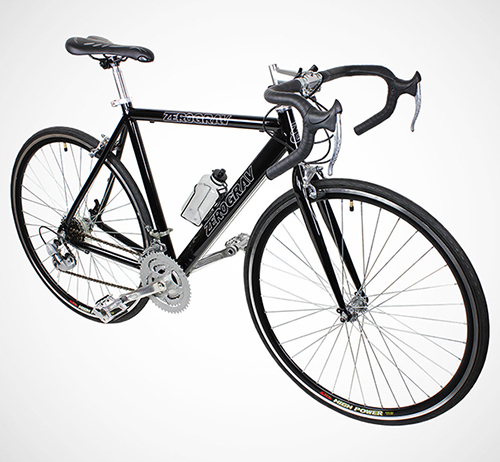 The process of buying a bicycle may be a lengthy one, as there are numerous models to choose from and quite a few factors to take into account before making a decision. Buyers looking to purchase their first set of wheels should first determine which type of bicycle would be suitable for their needs. The main options include mountain bikes, road bikes, and hybrid bikes. Buyers should then think about budget, size, brand, and quality. Learning more about the different types of bikes available on the market and the way to purchase one can help buyers make a wise choice.
Choose the Right Type of Bicycle
The first decision when shopping for a bicycle is the kind of riding a person intends to do. Those who want to ride fast on paved streets should opt for a road bike, whereas those who want to go on rugged trails should choose a mountain bike. Other types of bicycles include hybrid, folding, and BMX bikes.
Road Bikes for Speed
Road bikes are lightweight, so they are ideal for long rides and speed. They usually come with drop-handlebars and thin tyres. Because they are not suitable for off-road, road bikes are not generally suitable for commuting. In most cases, users cannot add accessories such as a rack or mudguards on a road bike.
Mountain Bikes for Rugged Trails and Commuting
Mountain bikes have thick tyres and often come with front and rear suspensions. They are a good choice for people who want a bicycle that can handle rugged trails without problems. Mountain bikes are often less expensive than road bikes and they may feature extra shock absorption and traction for those bumpy rides.
Hybrid Bikes for All-Terrain Riding
A hybrid bike is a versatile combination of a road bike and a mountain bike. These bikes offer users the speed of a road bike and the sturdiness of a mountain bike. This means a person can use a hybrid bike for almost all types of terrains. Buyers can also opt for various accessories for hybrid bikes, including comfort saddles, chain guards, and mudguards.
BMX Bikes for Fun
BMX bikes became popular in the 1970s and they are a good option for young people who want to try stunts and tricks on the street or at the skate park. These bikes are mainly for motocross and dirt cycling, and they come in various sizes, being suitable for kids and adults alike.
Get a Bicycle in the Correct Size for Comfort and Safety
Riding a bike in the correct size is essential for one's safety and comfort. To be able to choose a bicycle in the right size, buyers should have a look at a bike sizing chart that the bike manufacturer provides.
| | | | |
| --- | --- | --- | --- |
| Inside Leg Range (inches) | Inside Leg Range (centimetres) | Frame Size (inches) | Frame Size (centimetres) |
| | 61-74 | 14 | 35.56 |
| 25-30 | 64-76 | 15 | 38.10 |
| 26-31 | 66-79 | 16 | 40.64 |
| 27-32 | 69-81 | 17 | 43.18 |
| 28-33 | 71-84 | 18 | 45.72 |
| 29-34 | 74-86 | 19 | 48.26 |
| 30-35 | 76-89 | 20 | 50.80 |
| 31-35 | 79-89 | 21 | 53.34 |
| 32-37 | 81-94 | 22 | 55.88 |
Buyers should keep in mind that sizes may differ from one bike manufacturer to another. To take the correct measurement for their inside leg, buyers should make sure their feet are flat on the floor when doing so.
Buy a Used Bicycle to Save Money
Buying a used bike can be cost-effective, especially for consumers who do not plan to ride their bike every day. However, buyers should pay attention to a couple of things before purchasing a second-hand bike. The wear and tear of the bike, and its age are essential things to consider. Buyers should also check that all the components of the bike are in working condition, especially the chain and tyres. When buying a used bike online, consumers should pay attention to the reputation of the seller and avoid buying a bike without seeing it, either in person or in pictures.
How to Buy Bicycles
Even though buying a bicycle can be a little confusing, especially if you are just starting out, a bit of research may make everything easier. Once you have decided which bike would be the right choice for you, it is time to find it on eBay. Simply type its name into the search bar of the website and browse through the results. Have a look at the pictures that the seller on eBay provides and read the product description carefully before making a purchase, especially when it comes to sizing and condition. Whether you are interested in buying a bicycle to commute to work or simply to ride it on weekends, you are taking an important step towards reducing your carbon footprint.