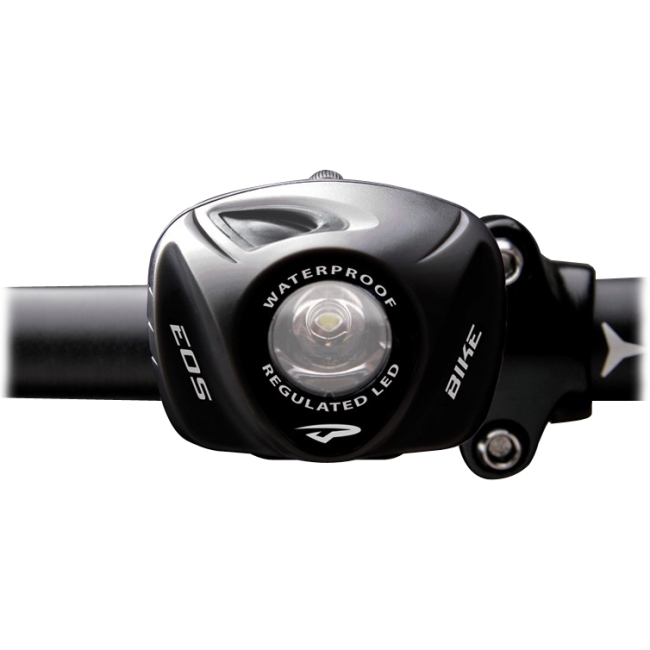 When riding a bicycle, it is always important for cyclists to be visible to other road users. Therefore, investing in a few reliable bike lights is a wise decision of everybody's safety. For serious cyclists who like to ride at any time of the day or during the night, it is even more important to stay visible on the road. Bike lights have come a long way, and there are various models of lights on the market, each having different features and brightness.
Bike lights not only function to help cyclists be more visible on the road, but they are also necessary to help cyclists see the track when they ride during darker hours. Choosing a good bike light is not just about getting the brightest one available, as there are a few other factors one must consider before buying a light. Buyers must first decide the purpose of the light, and how often they plan to use it, besides other things. Since there are many types of bike lights on the market, it is also helpful to know how to search for such product on online shops such as eBay.
Modern Bike Lights
Cyclists used to be able to choose between different bulb types for their bike lights such as standard filament bulbs, halogen bulbs, and LEDs. However, almost all bike lights sold nowadays are LED lights as LEDs have improved greatly over the years and can offer so much more than other bulbs. LEDs are very cheap to make, small, durable, and consume very little energy, thus making them an excellent kind of bulb to use in a bike light. Cyclists can definitely find the right LED bike light for them whether they need a high power torch for night cycling or just a small emergency light.
Components of a Bike Light
Cyclists should know the components of their bike lights especially if they utilise their lights a lot. Knowing the key components in a bike light is also very helpful when cyclists are shopping for a light, as many of the components contribute to the performance and value of such product. Some important components to know are the lamp body, LED, mount, switch, and leads. By knowing these components and their function, consumers can make a wise decision when choosing a light that is within their budget and that suits their needs.
Key Bike Light Components

Functions and Features

LED

The light source in a bike light

Performance varies depending on lenses, bulb groupings, and power output

Optics

The lens and reflector unit in a bike light

Influences the depth and spread of the light beam

Lamp body or head unit

Houses the LED bulb, optics unit, and electronic circuit

Its design is important for weight reduction and heat dissipation of the light

Batteries

Many modern lights use lithium-ion batteries, but some still use AA or AAA ones

Longer rides often require bigger batteries or even spare batteries

Mount or bracket

Holds the light in place on the bike or helmet

Should be able to fit on its intended position without wobbling or falling off

Switch

Turns light on or off

Sometimes the power output level can be adjusted

Should be easy to operate while cycling and also with riding gloves on

Leads

Cable that connects the battery to the lamp body

Should have secure connectors and joining section

Charger

Charges batteries when they are low on energy or depleted

Designs vary from simple chargers to LCD-screened smart chargers
Every component on a bike light is crucial to ensure that it functions well. Therefore, cyclists must always know the type and performance of each component especially if they plan to ride at night. Those who ride at night in urban areas where there are plenty of lights around can opt for a low power bike light, whereas those who do mountain biking may need a few high power lights to illuminate their path. Light optics are important as different optic units provide different kinds of illumination such as a long-range narrow beam and a short-range broad beam. Cyclists should decide what kind of light beam they need and purchase a bike light accordingly. Besides that, cyclists must also try mounting a light on their bike before buying it as some lights, especially big ones may not fit properly.
Types of Bike Lights
There are a few types of lights that consumers can buy to help them when cycling in a low light environment, and each type of light has its own specific use. However, it is not necessary for consumers to buy all the types of bike lights, but decide what kind of light is needed for their regular cycling trips. Types of bike lights include emergency lights, flashers, torches, and dynamo lights.
Type of Bike Light

Description

Small enough to keep in a pocket or bag

Usually has a single LED bulb and a very low output

Ideal for emergencies when there are no other lights

Lights that flash to increase a cyclist's visibility in traffic

Many can also project a steady light beam

Most are rear bike lights

Have a lower power output and are smaller than torches

Torches or head lights

Used to illuminate the track

Come in a wide range of size and power

Head torches are mounted on helmets and are usually smaller than regular torches

Do not need batteries to light up

Some systems can store energy from the dynamo

Some dynamos use USB cables and can even charge a regular battery-operated bike light
Every cyclist needs at least two reliable bike lights especially he or she cycles in the dark. By knowing the different types of bike lights available, it should be easier for consumers to decide on what kind of light they want. However, for those who ride regularly in the dark, it is a good idea to have more than two lights mounted on their bikes. It is also advisable for cyclists to carry a separate emergency light in their bags at all times.
Things to Consider when Buying Bike Lights
It is not possible to just buy the first bike light that one comes across in a bicycle shop. Instead, one should consider a few important factors when shopping for bike lights. The first thing buyers should consider is what they want to use the light for. Some people ride for leisure in their neighbourhood, some ride to and from work, while others like off-road cycling. If one rides in a bright area like a city, it is probably not necessary to get very bright bike torches. When riding in the woods, however, bright lights are a must. Generally, bike lights for urban use have a narrow beam, whereas off-road lights have wide beams.
Another important thing to consider is how regularly one plans to use the bike light. Those who take long rides need a light that can last a long time before needing to be recharged. Therefore, consumers should buy bike lights with enough battery power for their commute. It is also a good idea to get a light with a low-power option so it can last longer. Those who ride regularly can even get lights that have a power gauge display.
Cyclists should also consider their environment and weather when buying a bike light, even more so if they ride daily. Cycling regularly in the rain can shorten the lifespan of a bike light. Of course, a stronger bike light is more expensive than a regular one, so consumers should consider their budget as well.
Buying a Bike Light on eBay
eBay has numerous bike lights of various brands and models, making it a good place to buy a bike light from. To search for a good bike light, you can start on the eBay home page. Just use the search bar on the page and lookup 'bike lights' or other keywords such as 'bike dynamo light'. When browsing through the list of bike lights, make sure you look at the image of the items, their description, as well as price. You can also further refine your search by using the category filter to select the brand, LED numbers, and other features you want on your bike light.
After selecting the light that you want, you are directed to the product page. On this page, you can view all available information regarding your chosen bike light, so make sure you go through all of the given information. To help you decide on your purchase, you can view the seller's feedback score. If you are satisfied with your chosen item, you can go ahead and purchase it.
Conclusion
Having a reliable bike light is essential for every cyclist, especially for those who ride regularly at night. Most bike lights use LED bulbs as they are tiny, cost effective, and consume very little energy while being very bright. When buying a bike light, knowing the features and function of the components is important as each component influences the durability and performance of the bike light. Important components of a bike light are the light mount, lamp body, optics unit, and switch.
Consumers should also know the different types of bike lights available on the market. There are generally four types of bike lights, which are the emergency light, flasher, torch or head light, and dynamo light. When cycling in dark conditions, cyclists should always have at least two lights on their bicycle, and an emergency light in their bag. eBay has many kinds of bike lights for all types of bikes, so cyclists are likely to find a suitable bike light for their needs.