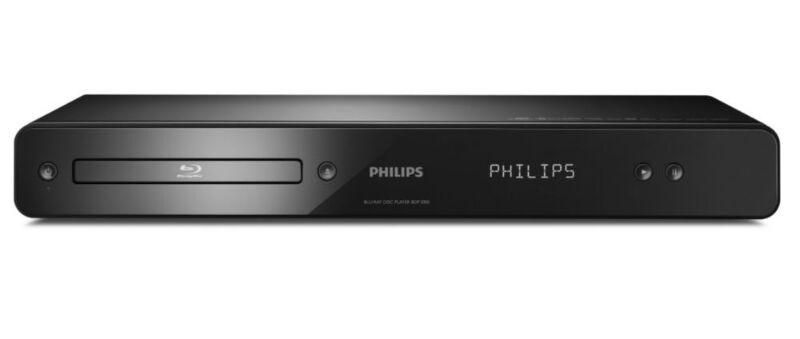 The Blu-ray Disc Association, founded in 2002, is a conglomeration of individuals who hailed from the motion picture, computer, and electronics fields and oversaw the development of Blu-ray technology. Initially, there was some question as to which format the motion picture industry should go with, Blu-ray or High Definition (HD) DVD. Eventually, Blu-ray won out due to its larger storage capacity, 25 GB versus HD DVD's 15 GB on a single layer disc. In 2006, the first Blu-ray disc players hit the market, and the first Blu-ray titles were released in June of that year.
The current generation of digital movie format, Blu-ray players provide users the ability to play discs in high definition and 3D. These devices also offer the most space when recording a movie to disc. While the price of Blu-ray players has dropped dramatically in recent years, shoppers may also want to consider purchasing a Blu-ray player to get a good deal. For those shoppers looking for a good deal on a Blu-ray player, they should check out well-known brands and compare features and pricing before making a decision. It is also important for shoppers to know the difference between the various types of Blu-ray players, how they work, the features they offer, and their available storage capacities.
Discover the Benefits of Blu-Ray
Whether buying a first Blu-ray player or buying an extra one for the bedroom TV, shoppers should have a good idea of what they want in a Blu-ray player before purchasing one. Shoppers looking for a Blu-ray player can use the sections below to help them make an informed decision.
Types of Blu-Ray Players
Blu-ray players are divided into three different levels: entry-level, mid-level, and higher-level. The chart below details the three levels of Blu-ray players including the category level, features, and a brief description.
| Category | Features | Description |
| --- | --- | --- |
| Entry-Level | HD 1080p, DVD upscaling, online streaming | The least expensive of available Blu-ray players. These players do not have the advanced features of more costly players, though they still offer the unmatched picture quality that all Blu-ray players feature. |
| Mid-Level | HD 1080p, 3D-capable, DVD upscaling, online streaming, plus streaming videos, music, and photos directly from a computer | Mid-level Blu-ray players offer all the features of entry-level players, plus the ability to play movies in 3D, with a 3DTV of course, as well as the ability to stream content directly from the user's computer, sometimes using a Wi-Fi connection. |
| Higher-End | HD 1080p, 3D-capable, DVD upscaling, online streaming, plus streaming videos, music, and photos directly from a computer, superior audio and improved video capabilities, internal hard drive | Typically made for the video or audiophile. Higher-end Blu-ray players offer many specialty features not found on entry- or mid-level players. They also offer the best possible images and audio of all the Blu-ray player types. |
Shoppers should have an idea of what level of Blu-ray player they want to purchase before setting out to buy one. This decision determines the overall price that shoppers end up paying.
How a Blu-ray Player Works
Unlike a DVD player, which uses a red laser when it reads DVDs, a Blu-ray player use a blue laser, hence the name. The blue laser has a smaller wavelength that allows it to focus on a smaller area which results in the increased storage capacity of Blu-ray discs, as well as the faster overall read speed.
Components of a Blu-Ray Player
Blu-ray players play the latest in HD and 3D movies, but how exactly do they work? In addition to the latest movies on Blu-ray disc, Blu-ray players also play both music CDs and regular DVDs. The list below includes various Blu-ray player components.
| Component | Description |
| --- | --- |
| Laser Sled | The laser sled holds the lasers that allow a Blu-ray player to read the various forms of media that is compatible with it, whether that is its namesake blue laser, which reads the Blu-ray disc, or the red laser, which reads CDs and DVDs. |
| Blue Laser | The laser that reads the Blu-ray disc. Being of a shorter wavelength than a red laser, it cannot read DVDs or CDs. |
| Red Laser | The laser that allows the Blu-ray player to read all formats of DVDs and CDs. |
| Sled Rails | Holds the laser sled, allowing it to move back and forth as the laser read the various media. |
| Motor | Drives the laser sled back and forth as the lasers read the disc in the drive. |
| Photodiodes | Ho within the laser sled, the photodiodes receive the returning signal once the laser has struck the disc. The photodiodes send the signal to the Blu-ray player, which then translates the signal into pictures and sound. |
| Lens | Focuses the various lasers as they strike the disc in the player. |
| Disc Tray | Where the disc is placed prior to being read. Once the disc tray closes, the disc hub rises up to elevate the disc above the tray, spinning the disc and allowing the laser to read it. |
Understanding how a Blu-ray player works gives shoppers a better understanding overall of what goes into playing a disc. This, in turn, allows them to make better decisions when choosing a player to purchase, especially when examining ratings for different Blu-ray players.
Blu-Ray Disc Storage Capacities
Blu-ray players can store 40 percent or more data than a regular DVD due to the shorter wavelength of the Blu-ray laser, which allows the pits and lands (flat spots) on the discs surface to be aligned closer together. This then allows for more information to be stored on a Blu-ray disc. Another factor is the Blu-ray disc, which has multiple layers, giving even more storage space, with a 4-layer disc able to hold an astounding 128 GB of information. Listed in the table below are various disc sizes, their layers, and their storage capacities.
| Type | Layers | Capacity |
| --- | --- | --- |
| Standard Disc Size, Single Layer | 1 | 25 GB |
| Standard Disc Size, Dual Layer | 2 | 50 GB |
| Standard Disc Size, XL 3 Layer | 3 | 100 GB |
| Standard Disc Size, XL 4 Layer | 4 | 128 GB |
Such high-storage capacity discs were designed to hold the latest in HD and 3D movies.
Proper Maintenance and Storage of a Blu-Ray Player
Shoppers can use the steps below to correctly clean, handle, and store a Blu-ray disc. This should keep the disc in top condition, give the discs a longer lifespan, and ultimately save shoppers both time and money. By following the tips and directions below, shoppers can help their Blu-ray discs and player last a long time.
Handling of a Blu-Ray Player
Handle Blu-ray discs by their edges or the centre hole. Owners should keep Blu-ray discs out of extreme heat, direct sunlight, and humid conditions. Aldo avoid flexing them to avoid breakage or cracking.
Lightly Clean a Blu-Ray Player
To lightly clean a Blu-ray disc, use a soft, lint-free cloth. While holding the disc by its edges, wipe out from the centre hole toward the edges.
Heavy Duty Cleaning of a Blu-Ray Player
To give Blu-ray discs a heavier cleaning, moisten the lint-free cloth with water or a cleaning solution. Be careful not to rub the disc too hard.
Storage of a Blu-Ray Disc
Store Blu-ray discs in protective jewel cases. This keeps them free of fingerprints and dust, keeping oil and dirt out of the Blu-ray player itself and making it last longer. If the discs are stored for a longer length of time, put them in a box or cabinet in a safe, cool place.
Popular Brands of Blu-ray Player
With Sony leading the way, listed below are five popular Blu-ray player brands.
How to Find Blu-Ray Players on eBay
When shopping for a Blu-Ray player on eBay, two methods are available; free-form keyword searching or category specific searching. Free-form keyword searching is very easy; consumers can simply enter "Blu-ray player" into eBay's keyword search bar and press search. The All Categories default provides a monstrous amount of search results, some of which may not apply to Blu-Ray players at all. Unfortunately, within the drop down menu there is nothing specific to assist in reducing the number of results.
To achieve the narrowest and most applicable results, consumers may want to use better defined keywords. For example, if searching for a Samsung Blu-ray player you can use "Samsung Blu-ray player" for keywords. However, if searching for a 3D Samsung Blu-ray player, it is best to use "3D Samsung Blu-ray player".
Before bidding, you should always read the details and terms of sale in the seller's product listing, including information about delivery costs, feedback ratings, and money-back guarantees. When buying a more expensive product, like a Sony BDP-CX7000ES Blu-ray player, make sure the seller insures the product when it ships. For more information about Blu-ray players, ask questions by clicking the Ask a Question link on the seller's product page.
Conclusion
Blu-ray players are quickly becoming the new standard for home theatre systems, and they have the quality and functionality to back it up this claim. Blu-ray players are backwards compatible, so purchasing one does not mean that a buyer needs to replace their existing DVD collection. Consider the right type of Blu-ray player for your needs, as well as how much you are willing to spend, and what features you need your Blu-ray player to have. Lastly, you can find a wide variety of Blu-ray players on eBay. You are guaranteed a smooth and safe transaction if you take a little time to do some research on the player you would like to buy, as well as looking into the reputation of the seller.
Before buying a Blu-ray player, check into available manufacturer options and learn about the different levels of Blu-ray players, how a Blu-ray player works, and the storage capacities of various Blu-ray disc types. Taking the time to do this helps buyers get the exact Blu-ray player they need.