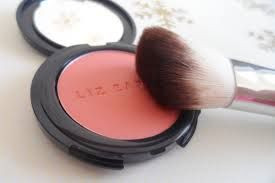 Can you actually use blushers for that?
Blushers are generally used to brighten up a face and add a little bit of colour to your cheeks. But, they have so many other uses that very little others know about! In this guide I am going to show you what you can do with one great product...

Eyeshadow?
Do you ever have a problem trying to match the colours of your makeup? A quick and natural look made with your face match perfectly. Gently sweep a light amount of your blusher over your eye lids, paying more attention to the crease, adding more to the area. Right there you've got a loving eye shadow shimmer that matches the rest of you! This leads me on to my next point...

Lips?
Now we've got your cheeks and eye shadow done we need lip colour! Just pop on a bit of lip balm (I've found Vaseline is the best) and then add your blusher over the top! This holds for quite a long while and the only thing you need to take with you throughout a day is a blush and you can top every thing up...

One product?
It's amazing how one blusher can create a great look so easily and anyone can do it! You can use this look with any colour and it can look perfect... Now with one amazing product you have one amazing look! Get going and make this look your own...