When it comes to speaker system manufacturers, Bose has a reputation for high-quality sound without unbearable highs and lows. One of the benefits to Bose is that you can get speakers for anything, whether you need computer speakers, car speakers, or mobile speakers. When choosing a Bose speaker system, consider how you intend to use it and which devices it will connect to so that you get the right system for the job.
Bose Home Theatre Systems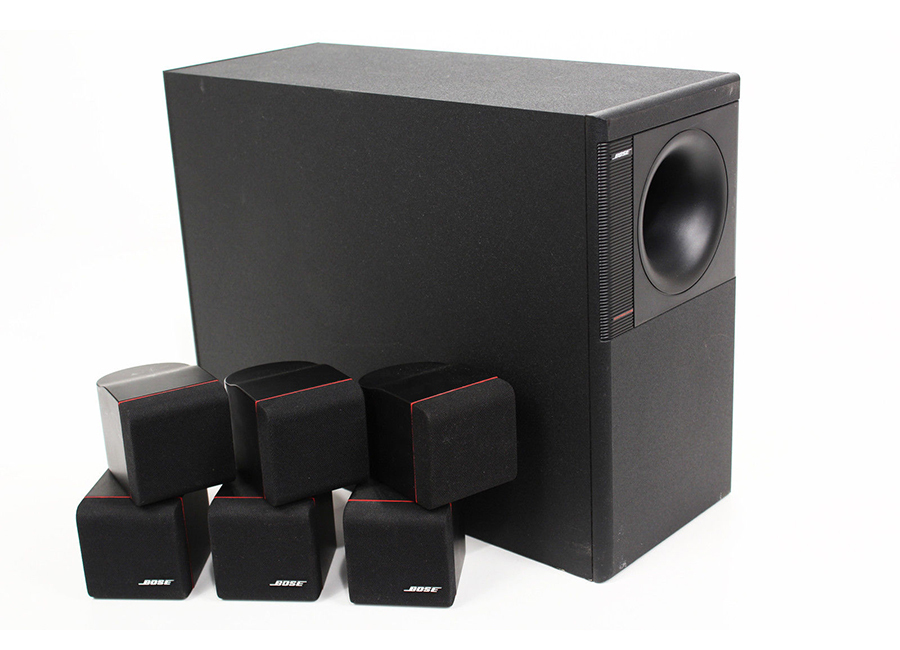 Bose's surround sound and home entertainment speakers are ideal as central speaker systems, either for your television and home radio setup. The Bose Acoustimass line offers surround sound in home entertainment environments, with sets ranging from six to ten speakers. This system also comes with a driver to manage the speakers and sound quality. Not all home theatre systems have to be surround sound, however. The Bose CineMate 1 offers a single bar speaker that connects directly to the television. The speakers do not need to be mounted, like a surround sound systems, making the CineMate better for renters or homeowners prone to constant rearranging. The CineMate 2 has two speakers and comes with an AcoustiMass Module.
Bose Mobile Speaker Systems
If your primary source of music is a smartphone, tablet, or laptop, you may need a more flexible speaker solution. Bose offers several wireless speaker models. The Bose SoundLink set is composed of Bluetooth speakers, making them compatible with any Bluetooth device. They offer a rechargeable battery, making them a good option if you want to be able to take your speakers with you. If you only ever need to listen to music in the home and want a more flexible wireless speaker solution, consider the Bose SoundTouch line of Wi-Fi speakers. These allow you to listen to music from any connected device on the same wireless network, including the desktop computer in the other room or the mobile phone in your pocket. These speakers work in conjunctions with a SoundTouch app, which is free for both mobile devices and your computer.
Bose Docks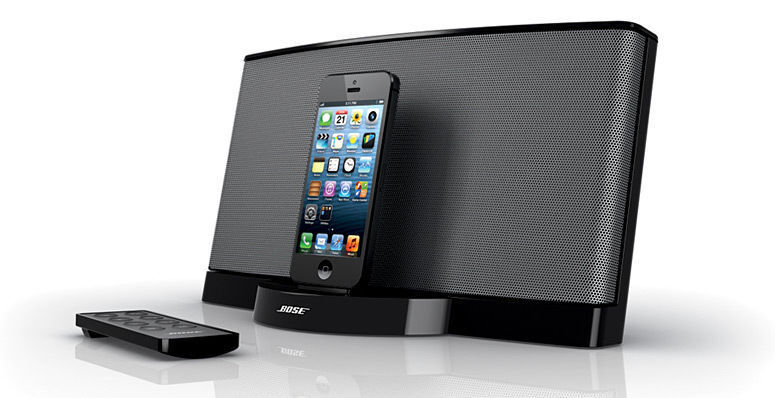 Not everyone wants to go with a wireless speaker system due to somewhat flatter audio quality and hassles that come along with batteries. If you need a mobile speaker solution without the wireless hassle, then look into the Bose SoundDock system. These docks are intended for use with iOS devices, and fit into Apple's proprietary dock connector at the bottom of the device. However, they come with an auxiliary input to connect other devices via the headphone jack. If you use an iOS device with the Lightning connector, look for the SoundDock Series III; older devices use the 30-pin dock connector. The SoundDock comes with a remote to control the iOS device, and some versions can run on a rechargeable battery to take on the go.